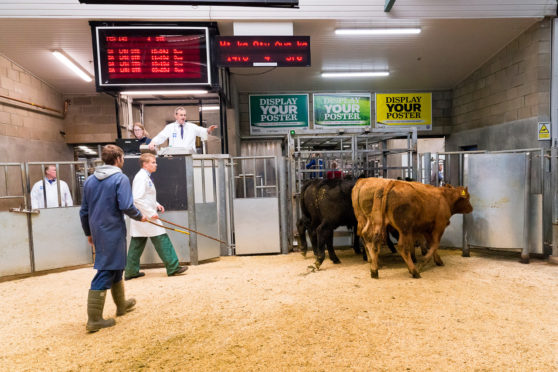 A communication gulf between Scotland's livestock auctioneers and Quality Meat Scotland (QMS) was exposed yesterday when a leading auctioneer said his sector and many beef and sheep farmers felt detached from the promotional body's efforts.
Speaking at an Institute of Auctioneers and Appraisers in Scotland (IAAS) conference in Edinburgh, the body's president, Scott Donaldson, said it would be in QMS' best interest to engage more with auctioneers.
He said: "If the auction system and our employees and customers were getting the message from us that QMS was a worthwhile organisation doing a lot for their industry, that would surely be good for them (QMS), but I don't feel that's the case at the minute, and I want to improve on that. We need to be pulling in the same direction, and we deal with a lot of people every day, all across the country in varying sizes of businesses and diversities.
"We can do a lot of good for the promotion of Scottish produce by having a better dialogue.
"But the truth is, when you speak to farming customers on the ground, they don't have a great deal that's good to say about QMS and that shouldn't be the case, I don't want that to be the case."
Mr Donaldson pointed out that despite Scotland's livestock auctioneers marketing an estimated 60-70% of lambs and breeding sheep and around 60% of store calves born in Scotland, they had no voice on the board.
"If you read any literature from QMS, I can't remember reading anything about auction marts and livestock marts, yet we're all part of the same industry.
"We're missing a trick by not speaking to each other. They don't appreciate what we're worth to our customers in the Highlands, west coast and hill areas – these farmers feel detached from QMS too. Are they getting their money's worth from QMS? I don't know."
Mr Donaldson said he had discussed the issue with QMS chief executive Alan Clark and chairwoman Kate Rowell.
He added: "From their point of view the door's open, but we need to develop more of a dialogue."
QMS head of industry engagement, Douglas Bell, was at the conference and said his organisation would address the issues that had been raised.
Also at the event, John Fyall, immediate past chairman of the National Sheep Association in Scotland, advised the auctioneers they needed to become more accessible and do more than simply sell livestock.
"You talk about having a social hub, and you're getting round to it with cafes, but there's still a lot of mystique surrounding marts, especially for young farmers and women," he said.
"They can feel like places full of dark arts and old men.
"But opportunities are there for auctioneers and you are better placed than land agents to handle contract farming agreements because you know about livestock.
"The marts are ideal facilitators."
nnicolson@thecourier.co.uk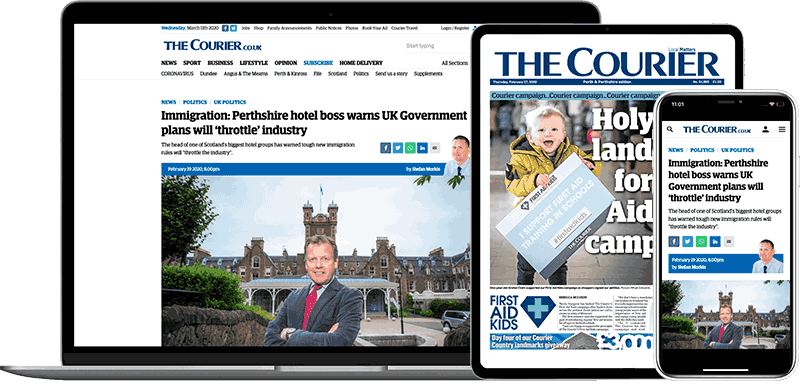 Help support quality local journalism … become a digital subscriber to The Courier
For as little as £5.99 a month you can access all of our content, including Premium articles.
Subscribe