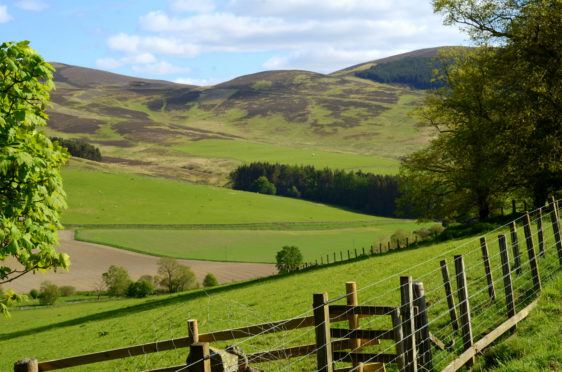 A blueprint for a climate change-compliant Scottish farming industry is to be produced in the next 12 months.
As pressure mounts on agriculture to respond to the Scottish Government's commitment to net zero greenhouse gas emissions by 2045, a new independent body has been established to explore how farming can still have a bright future in a low-carbon landscape.
Called Farming For 1.5 Degrees, and comprised of Scottish farmers, scientists and environmentalists, the body will take evidence from a variety of sources over the next 12 months.
They will then produce a report proposing agreed targets for reducing net greenhouse gas emissions which still enable the industry to produce high quality food.
The specific measures that the industry needs to take to achieve these targets will also be identified.
The group will be co-chaired by Mike Robinson, chief executive of the Royal Scottish Geographical Society, and former farmers' union president Nigel Miller.
NFU Scotland (NFUS) is supporting the group alongside food policy charity Nourish Scotland, and union president Andrew McCornick, made it clear he believed farmers and crofters were part of the solution to help deliver on the recommendation that Scotland can achieve net zero emissions by 2045.
He said: "The farmer involvement in this inquiry will help shape its findings and build on the green credentials that already exist around Scotland's agriculture.
"Reducing agricultural emissions in Scotland will be fundamentally challenging but, we believe, need not be at the expense of producing food, cutting livestock numbers or exporting our emissions by relying on food imports."
The group includes Andrew Barbour, from Perthshire, and Russell Brown who farms in north-east Fife and Perthshire.  Aberdeenshire farmer Philip Sleigh and John Smith from Campbeltown are the other practical farming voices.
Other members include Professor Geoff Sim, director of the Global Academy of Agriculture and Food Security at Edinburgh University, and Professor Sarah Skerratt of SRUC.
nnicolson@thecourier.co.uk