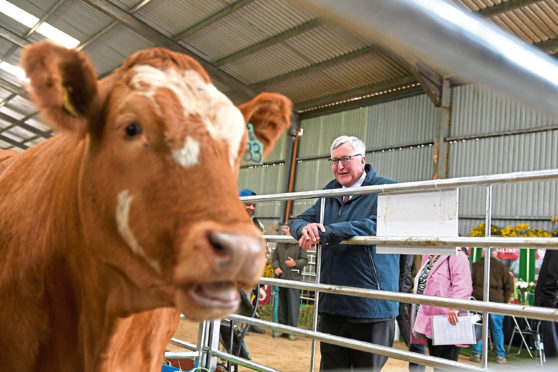 Red meat processors have hit back at accusations they are not doing enough to help the beef sector.
The Scottish Beef Association (SBA) has blamed the continued drop in finished beef prices on lack of competition between processors and lack of promotion for Scotch Beef in the retail sector.
However the Scottish Association of Meat Wholesalers (SAMW), which represents processors, said the drop in prices was a result of a reduction in the value of fifth-quarter products and reduced consumer demand for beef.
SBA chairman Neil McCorkindale has called for an immediate rise in finished prices at a time when prices are back up to £250 a head on the year.
"Do processors want a supply of Scotch Beef in the future or are they happy just to import more and process that in the mix?" said Mr McCorkindale.
"Retailers must support the Scotch label and ensure a fair price is paid for it."
SAMW executive manager Martin Morgan said: "We fully understand the difficulties that producers are enduring.
"But pointing the finger at processors is wide of the mark and unhelpful to the current situation."
He said although retail prices had remained steady, wholesale prices had not, and reduced consumer demand had led to sales of mince and steak being down 4.1% and 3.4% respectively.
Meanwhile, a Scottish Government beef summit is planned for Monday.
The invite-only event, which takes place at United Auctions' Stirling Agricultural Centre, will be hosted by Rural Economy Secretary Fergus Ewing.
It will hear directly from farmers and trade bodies about the challenges the beef industry is facing.
A Scottish Government spokesman said: "The summit will focus on both the short and long-term issues facing the sector and will act as a forum for the industry to consider actions it can take.
"This will be in terms of resilience, productivity and markets, working alongside what the Scottish Government can do."