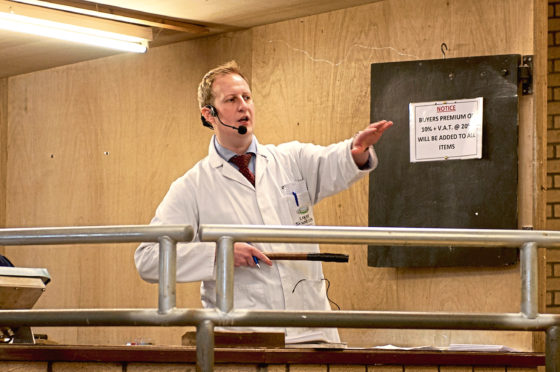 The ANM Group has launched a major campaign in Angus and Perthshire to attract new livestock business for its Thainstone Mart at Inverurie.
The co-operative is urging producers to take advantage of the new Aberdeen bypass which makes the mart more accessible from the south and south-west, and claims improvements of between 45 and 60 minutes compared to journeys with livestock taken before the opening of the new road.
Chief executive Grant Rogerson said the road investment had transformed the transport infrastructure and the company had already received new interest from farmers who were previously discouraged by the journey through Aberdeen.
Angus farmer Graeme Farquharson, from Tannadice, said: "Thainstone has the largest buying power ringside with a market for everything. The auction runs smoothly and there is a steady flow of stock coming through the ring."
Thainstone's Angus and Perthshire auctioneer, Rory Livesey, said: "Every week we are seeing new evidence that the improvement in road connections is opening up new opportunities for us, and a new selling option for livestock farmers in my area.
"It is a win-win for the whole Scottish farming sector – more choice, reduced time and cost in travel and transport, and our co-operative community-owned model available to more buyers and sellers than ever before.
"The push into new markets is part of a new strategic plan by Thainstone owners ANM Group. The group is community-owned and Scotland's most progressive farming, food and finance business. We are people-centred, proudly sharing the proceeds of our success with our members since 1872."
However, Daniel Johnston, the auctioneer at Lawrie and Symington-owned Forfar Mart, warned: "The road goes both ways, both north and south, and I would encourage farmers in the north and Aberdeenshire to think about what Forfar Mart has to offer."
nnicolson@thecourier.co.uk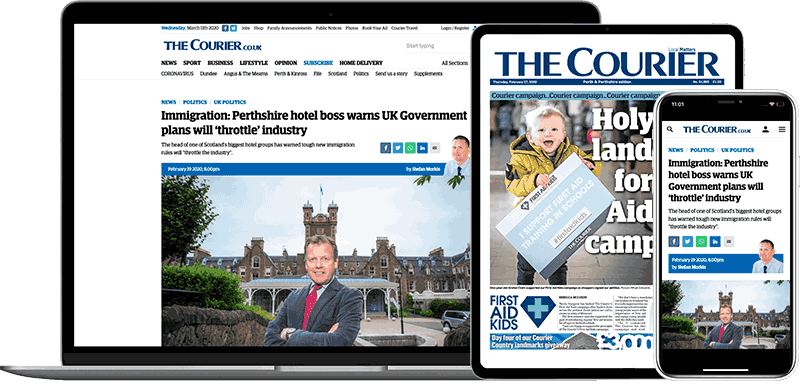 Help support quality local journalism … become a digital subscriber to The Courier
For as little as £5.99 a month you can access all of our content, including Premium articles.
Subscribe