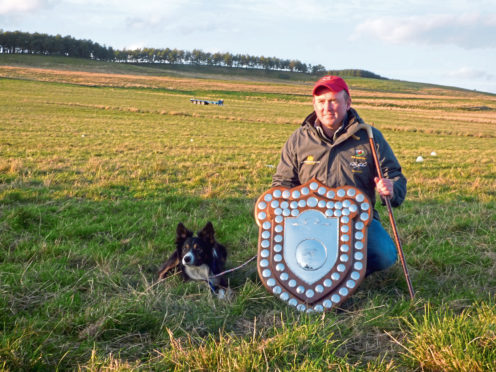 The International Sheepdog Society's supreme championship trial, at Shandford farm, Brechin, was won by Kevin Evans, from Wales, with Hybeck Blake.
Kevin also won the brace championship when he partnered with Derwen Doug and Knockmaa Bec .
Kevin is no stranger to the trophy cabinet after winning the supreme championship twice in Wales and once in Ireland, and while four championship successes are remarkable, it has been done before by fellow Welshman, Aled Owen.
Winning both the supreme and brace was last won in 1972, by John Templeton of Fenwick, Ayrshire.
However Kevin is still in the early stage of his phenomenal career and the door is open for him to go on to further success.
Scottish judge, Willie Todd of Langholm, said: "Once he had the sheep, Blake worked very well on the course. This is probably the hardest international course there has ever been."
Scotland won the team event, calculated on the scores of the top 12 dogs from each of the home nations in the two-day qualifying round.
Ireland's 11-year-old Sam Fagan won the young handlers' award.
To win the championship, Blake ran out 800 yards to lift 10 Texel cross ewes waiting out on the left, lifted them and fetched them back though a gate and left them to seek more.
He repeated the exercise, running out to the right-hand side of the hill for more sheep, which he duly fetched back through a further gate to unite the two lots. The packet was then driven across the course, through more gates and into a marked circle where 15 plain sheep were removed from the group by Blake and Kevin, leaving five collared sheep to be penned.
At the mouth of the pen, the sheep lined up, ready to enter, but the bell sounded; the run was over.
However the skilful work still won the prestigious title.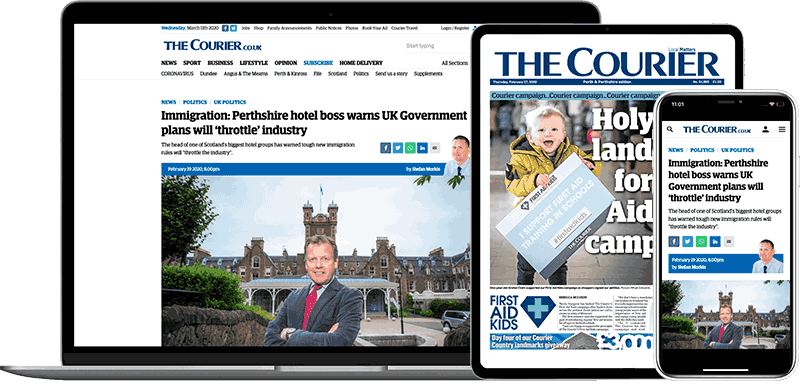 Help support quality local journalism … become a digital subscriber to The Courier
For as little as £5.99 a month you can access all of our content, including Premium articles.
Subscribe