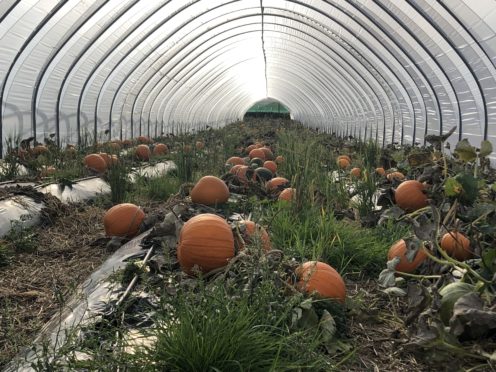 A polytunnel once used to grow strawberries has been transformed into a pumpkin paradise on Broadslap Farm near Dunning.
More than 1000 of the giant orange fruits have been grown in a diversification enterprise by broiler chicken, soft fruit, pedigree sheep and now pumpkin farmer Grant Reid.
Mr Reid, who farms alongside Sandy, Freda and Emma Stuart, is hoping crowds of pumpkin hunters will descend on Broadslap over the next two weekends in the run-up to Halloween.
The venture was launched last year to complement the farm's pick-your-own strawberry and raspberry enterprise, and has been extended this season with a range of different varieties, shapes and sizes.
It is unusual to grow pumpkins under cover, but Mr Reid said the controlled environment in the 1,000m long polytunnel had worked well.
"It has been easier than we thought it would be, considering we'd never grown them before," he said.
"The seeds germinated in a heated room then we transferred them to the tunnel and watered them about once a week. They got some fertiliser through the summer and once there were enough pumpkins on a plant we cut off the runners."
Visitors can choose their pumpkins and have them cut in the tunnel, and Mr Reid said there was a market for all shapes and sizes.
"We thought everyone would want the big ones but last year the younger kids seemed to love the pumpkins that were about the size of a big potato. The average price is £5, which is more expensive than supermarkets, but we're offering a complete experience, including a competition for the best carved Broadslap pumpkin."
Broadslap's pumpkin weekends are October 19-20 and October 26-27.
The events are free but anyone interested in attending is asked to register on Eventebrite to help manage parking.
nnicolson@thecourier.co.uk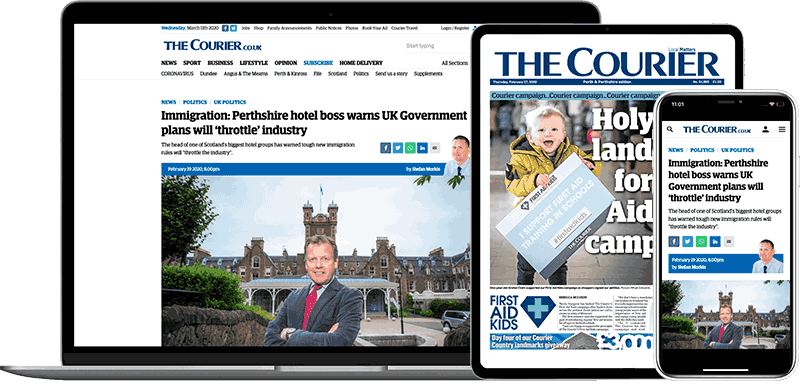 Help support quality local journalism … become a digital subscriber to The Courier
For as little as £5.99 a month you can access all of our content, including Premium articles.
Subscribe