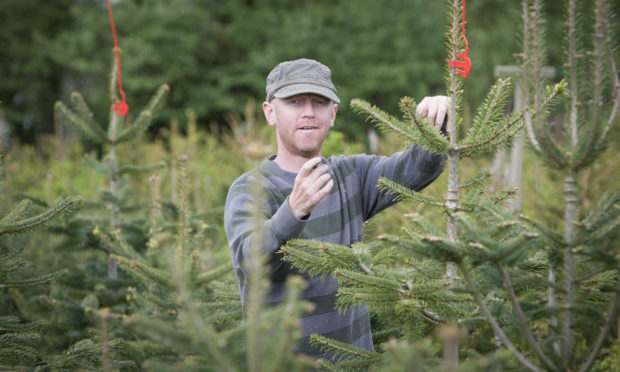 Willie McIntyre of Sholach Farm, near Blairgowrie, offers locally-grown Christmas trees.
How and why did you start in business?
My father died in 2012. We had offers from people to buy his fields but dad had just planted young trees and I wanted to finish what he started. My mum and sister were supportive and Sholach Christmas Trees came to be.
How did you get where you are today?
Hard work and perseverance.
We quickly realised that we had to sell direct to the public to make things work financially and also gain new wholesale clients.
We started from scratch, working out of our comfort zone, cold-calling, setting up pop-up shops in Blairgowrie and London, creating a website, a logo, a brand and embracing social media.
Who has helped you along the way?
My family and friends. It's a real family business with my mother, sisters, brothers-in-law, wife and nephew all playing a part. My London friends have helped at our pop-up shops and we couldn't have done it without them.
There is a Christmas tree growers community and I've received a lot of advice from the connections dad made.
Community-based enterprise support organisation GrowBiz has helped with advice on marketing, social media and business focus.
What was your biggest mistake?
After dad died, I was a train driver in London and tried doing both jobs. It was mentally and physically impossible. I had been thinking of moving back to Scotland and decided this was the time to do it.
It was difficult stepping into the unknown from a well-paid job, but this is where my heart lay.
When I'm pruning thousands of trees in the rain and worrying about making enough money, I sometimes have second thoughts but deep down I know I made the right decision.
What is your greatest achievement to date?
Our reputation – customers come back year after year.
Hopes for the future?
We would like to expand our retail sites but need more land to plant trees. We need to look for help, support and investment to fulfil this.
Do you want to recruit in the future?
Yes, we would like to employ more seasonal workers to help cultivate and run retail sites. It would be great to have passionate and hard-working Scots to promote our trees in London. The Scottish banter is as much a winner as our trees.
What is the hardest thing about running your own business?
Delegating or asking for help – I want to do everything myself but this just isn't possible.
There are so many different aspects, not just the horticulture but land management, dealing with customers, organising the harvest, health and safety, machinery, promotion… the list is endless.
Any advice to wannabe entrepreneurs?
Follow your dream. If you are passionate it will work out. It may be difficult and full of what ifs but you'll get there.
Also, do the thing you're not looking forward to the most to get it out of the way then chip away at the rest.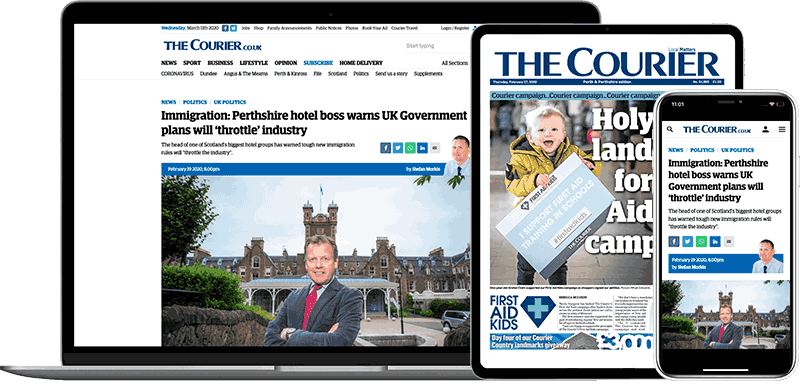 Help support quality local journalism … become a digital subscriber to The Courier
For as little as £5.99 a month you can access all of our content, including Premium articles.
Subscribe