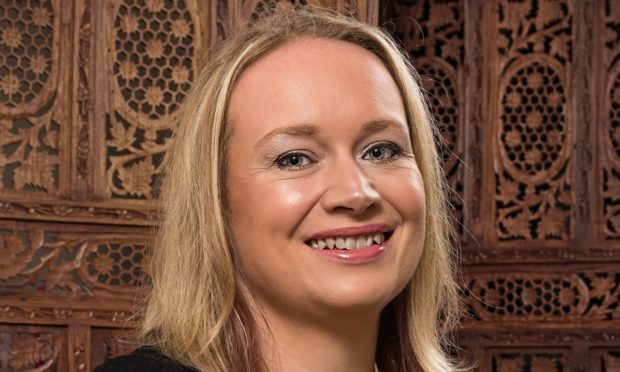 Caroline Bracken of Dundee firm For Cakes Sake wanted the freedom of being a business owner.
Q. Why did you start in business?
I started in business because I wanted
the freedom of working for myself and making my own decisions.
I wanted to be in control of what I was doing and create a business that I could grow.
Q. How did you get to where you are today?
I started with an idea of making afternoon tea and it grew from there.
I came across Business Gateway while searching for inspiration and the team
was instrumental in bringing my idea to life.
Since then, my business has evolved by itself. I always wanted to make afternoon tea, but now I make celebration cakes and I run baking classes.
Q. Who has helped you along the way?
If it wasn't for the Business Gateway I don't know where I would be. My adviser, and the wider team, has been there for me every step of the way.
Q. How has Covid-19 impacted your business?
Because we offer takeaway and delivery, we have remained busy and operational throughout this current crisis.
We're obviously not doing any party catering, but our afternoon tea boxes are proving really popular.
If anything, we've been busier then ever. We are, of course, having to change the way we work.
We're lucky enough to have a massive kitchen to work in, so we can each have
our own space.
We have ramped up our cleaning and sanitising routines, and our delivery and collection protocols have changed.
Q. What has been your biggest mistake?
Being impatient.
Everything seems to take longer than you think it should and I was not prepared for that.
Also, impatience forces you to make snap decisions and I think – in hindsight – I would have searched a little longer for premises to work out of.
Q. What has been your greatest achievement?
I am most proud of the product I make. I think the cakes and treats are awesome – of course, I'm biased.
But the fact that my customers rave about it too just makes me so happy, it is what keeps me going.
Q. What are your hopes for the future?
I am about to take on my first employee, which is a huge step for my afternoon tea empire.
Currently, my afternoon teas are only available to take away, which is great, but I hope to open an afternoon tea lounge in the near future.
Q. What is the hardest thing about running your own business?
For me, the hardest thing is that it is all down to you. That is also the best part as you are in charge. But it can be lonely when you don't have people to bounce ideas off.
It is hard, and there have been many times when I have thought about quitting, but the support of my fiancé has really kept me going.
Q. Do you have any advice for aspiring entrepreneurs?
You can do this. It is hard and you will hit many blocks, but there are loads of people that will help you and many will do it for free. Just reach out, work each problem through, a step at a time, and you will get there.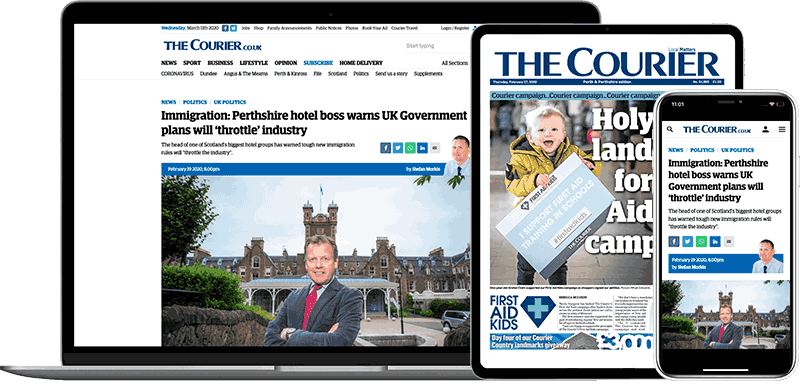 Help support quality local journalism … become a digital subscriber to The Courier
For as little as £5.99 a month you can access all of our content, including Premium articles.
Subscribe