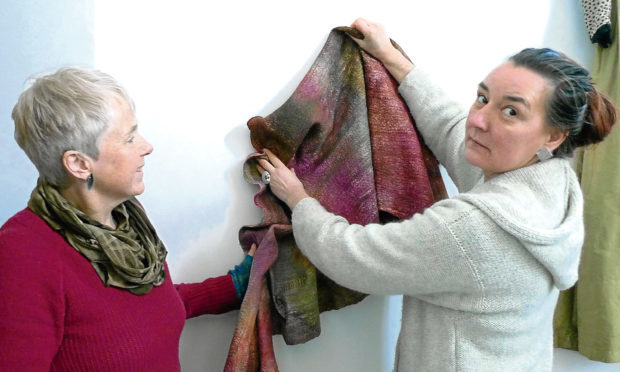 A desire to run their own creative workshops led Alison Mountain and Jeanette Sendlerof Newburgh, Fife, to set up their own business, Big Cat Textiles. Since launching seven years ago, the company's reputation has grown and the workshops are now held in high regard internationally.
What does your business do?
Big Cat Textiles is a leading provider of textile masterclasses in the UK.
The masterclasses are ideal for seasoned practitioners as well as keen amateurs, offering people the chance to develop and hone their existing skills or experiment with new techniques under expert guidance of well known, and often internationally renowned, artists and designers. The classes take place in the converted Burgher chapel in Newburgh.
How and why did you start in business? Jeanette, a textile artist, costume designer and milliner, and I, a trained fine artist, had both worked for arts councils, universities and colleges but wanted autonomy and a say in the tutors we worked with and what courses we ran. The only way to get that creative control was by setting up on our own.
How did you get to where you are today? We launched Big Cat Textiles in 2011 and ran two workshops that year.
We saw there was increasing demand for the classes we were running.
As our popularity grew, we realised there were only so many workshops that we could run ourselves and we started to approach other tutors.
As our reputation has grown so has the calibre of artists we attract; last year we hosted 16 workshops including a Millinery Spring School and Creative Pattern Cutting and Sewing Seminar.
Who has helped you along the way? Business Gateway Fife has helped us over the years, initially helping us secure funding to buy sewing machines, which was a real boost, and then funding to buy a heat transfer machine, which uses heat to print onto and bind fabrics and give them structure, something we would not have been able to finance ourselves. This has allowed our students to access technology they'd normally only be able to try out in London. We've also had help through the DigitalBoost programme which has increased our reach online.
What was your biggest mistake?
I don't feel we have made any mistakes; we view every day as a new learning experience.
What is your greatest achievement?
Attracting more and more students each year, which has in turn allowed us to approach more high-calibre, internationally exhibiting artist each year, which has brought students from as far afield as the USA and Australia.
What do you hope to achieve in the future?
Increase the diversity of tutors that we invite to enable students to try out, or develop, more skills.
The hardest thing about running your own business?
The emotional element – when people cancel last minute, it can be really disappointing. Marketing – getting our message heard by the right people.
Any advice to wannabe entrepreneurs? Be prepared to work hard and be flexible. For advice on starting up and growing, turn to Business Gateway Fife.
How would your friends describe you? Passionate about textiles, supportive, calm.
How do you relax?
Go for a long walk in the beautiful Newburgh surroundings.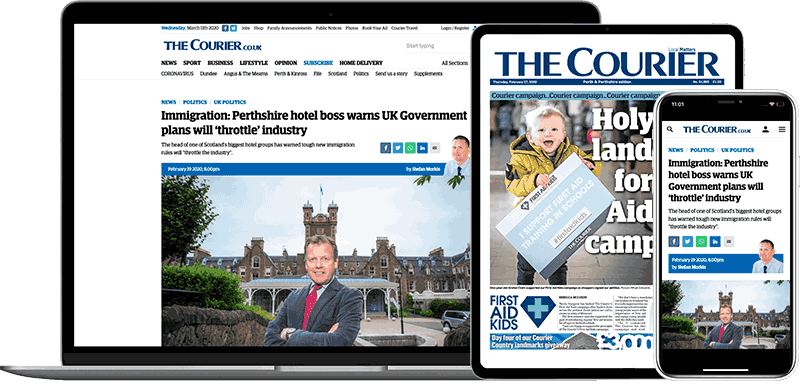 Help support quality local journalism … become a digital subscriber to The Courier
For as little as £5.99 a month you can access all of our content, including Premium articles.
Subscribe