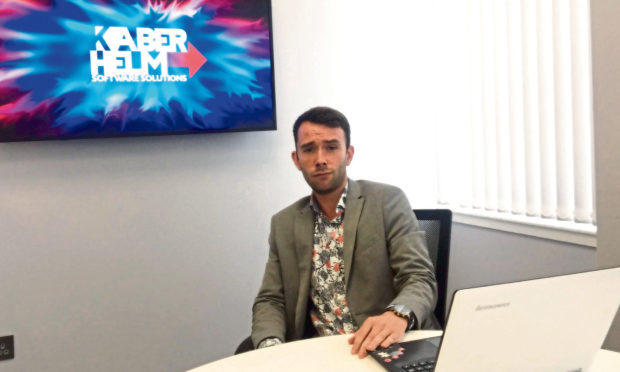 What does your business do?
My business designs and creates bespoke software for companies looking to improve current processes and those who have process-driven issues they're having trouble solving.
My team and I like to think of ourselves as professional problem solvers with the skills and experience to implement the fixes.
Why did you start in business?
I had climbed the ladder as normal –operator to technician, technician to team leader etc.
Eventually, while studying business management, I realised that some of the real-world problems businesses faced I had the skills to solve.
Realising one organisation was benefiting from my skill set while others struggled was something that didn't sit right with me; I wanted to drive business forward and share my knowledge.
How did you get to where you are?
Lots of factors – from the knowledge I got working in production and office environments through to the support of people and organisations around me.
Add in a lot of hard work and that's how I got to where I am now.
Lots more hard work is required, though, to get me to where I want to be!
Who has helped you along the way? Many people and organisations – from parents to Business Gateway Fife and Fife Council.
Our current offices are provided by Business Gateway in collaboration with Fife Council, and without our office we wouldn't have a base for aligning our team.
Your biggest mistake?
Not seeking support earlier. Now that we are looking to move premises and up our game as the company grows, Business Gateway has connected us with many people who can help us moving forward.
Looking at what these people can offer, though, I can't help but feel we'd have benefited more if we had asked earlier.
Your greatest achievement?
Helping the National Health Regulatory Authority (NHRA) Bahrain.
It had an overly-complicated audit process which meant 30 hospitals and 160 health centres struggled to compile results and produce action lists quickly. Over the course of three months we revolutionised its audit process and cut down their compile time from months to days – saving over 90% of the time on previous years and producing in-depth analytics to drive them.
Hopes for the future?
To continue to grow and help many more local and international businesses.
Do you want to recruit in the future?
Definitely! I think it is essential to drive people towards programming but we need to have opportunities for them.
We have already hosted two foundation apprentices and hope to bring in graduates soon.
Building a strong team is crucial to our continued success.
What is the hardest thing about running your own business?
Trying to keep many plates spinning at the same time.
Any advice to other wannabe entrepreneurs?
I think right now is one of the best times to try your own thing – but make sure you plan.
How would your friends describe you?
As the smart one because I've held positions of management since I was 18.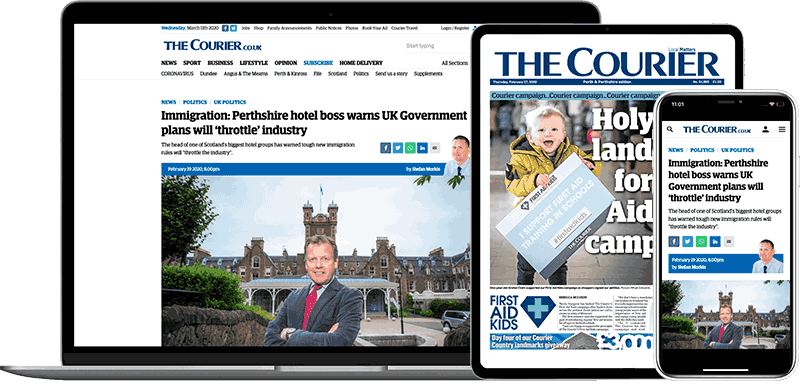 Help support quality local journalism … become a digital subscriber to The Courier
For as little as £5.99 a month you can access all of our content, including Premium articles.
Subscribe