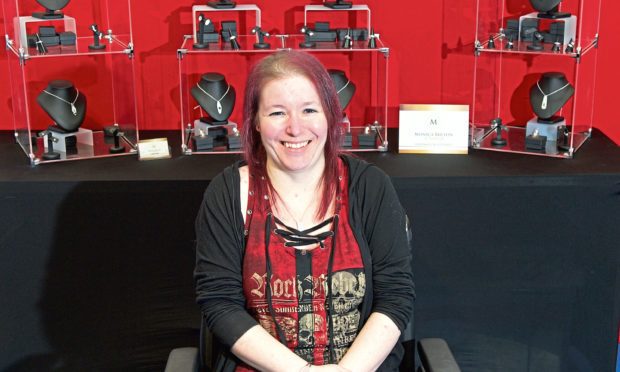 What does your business do?
I specialise in sterling silver jewellery that is designed and handcrafted in my home studio. I also do commissions, designing one-off pieces for customers for a special occasion and often use their old jewellery to make something new.
Why did you start in business?
I taught myself jewellery as a hobby while working in an office full-time.
However, back in 2010 I had to stop working due to my health.
At one point I was bedbound for four months and was eventually diagnosed with the very painful nerve condition, complex regional pain syndrome.
In 2011, I set up Monica Milton Jewellery, as it let me do something I am passionate about and helped me cope with my pain.
How did you get to where you are?
I started off doing small craft events and fairs with the help of my mum and my husband, building up to larger events.
In 2014, I started to attend Scotland's Trade Show in Glasgow and now exhibit at it twice a year, showcasing my jewellery to potential shops.
I now supply about 20 shops all over Scotland and in England, which I couldn't do without the help of my mum.
I also do commissions and sell online via Prince's Trust's Tomorrow Store and on Etsy, where I sell to America, Australia and to Europe.
Who has helped you along the way?
I found coming to terms with my illness hard, as I had been an active person who is now using a wheelchair.
I can definitely say I wouldn't be where I am today – both personally and businesswise – if I hadn't met Marissa and her team at the Prince's Trust. They helped me overcome my fears and gave me confidence to speak to people.
Business Gateway Fife has also helped me successfully apply for grants to attend trade fairs. The team has helped with marketing and let me bounce ideas off them.
Your biggest mistake?
Not believing in myself and not starting my business sooner.
My husband Gareth kept telling me to set up but I always made excuses.
Your greatest achievement?
I have been in and out of hospital, unable to move due to pain, but I love what I do.
I can't work in the studio as long as I would like but to do what I am doing in the amount of pain I am in, to me, is a great achievement.
Businesswise, it would be getting to the final of the Fife Retail Awards.
Hopes for the future?
To keep doing what I love. At the moment I sell to individuals in other countries but would love to supply international trade buyers too.
What is the hardest thing about running your own business?
Knowing when to switch off. I am always coming up with ideas on designs or items to put on the website.
Advice to wannabe entrepreneurs?
If you have a dream and are prepared to work hard, then go for it. Never give up. The feeling when you look at what you have created and know that 'I did that', is fantastic.
How would your friends describe you? Probably stubborn, independent and a perfectionist.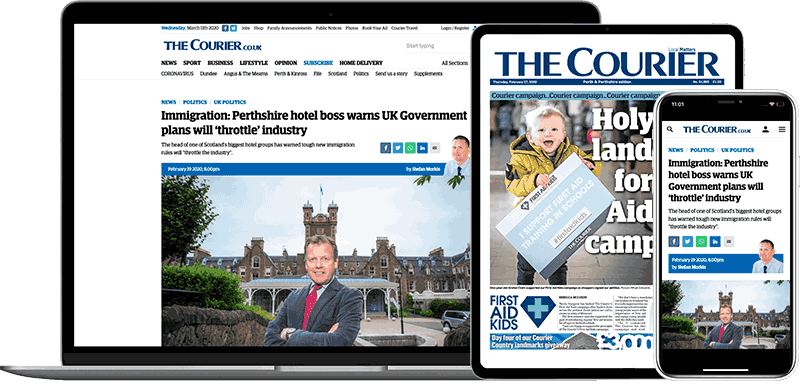 Help support quality local journalism … become a digital subscriber to The Courier
For as little as £5.99 a month you can access all of our content, including Premium articles.
Subscribe