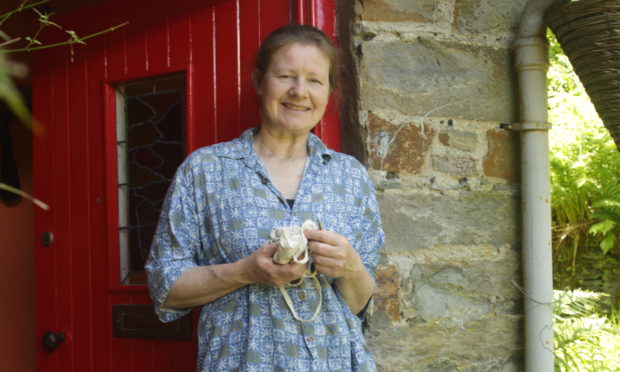 Charlotte Flower runs her chocolate business from her Highland Perthshire home on the south side of Loch Tay. Her handmade chocolates are infused with the natural flavours of the landscape, most of which are locally foraged.
How did you start in business?
A much-loved job came to an end, so with children at the local school and not wanting to commute, I needed to create work where I lived.
I went on a two-day chocolate-making course, bought some basic equipment and started experimenting with wild flavours.
How did you get to where you are?
I quickly grew out of our kitchen and with no appropriate facilities locally to rent, I converted a room into a workshop.
I bought equipment as I needed it, and have been able to afford it – reinvesting profit in the business.
Who has helped you along the way?
Loads of people – family, friends, community enterprise support organisation GrowBiz, Business Gateway, Perth and Kinross Council and other chocolate businesses.
Sometimes it is hard to find the right sort of help.
When I sought advice from some business support services I felt I was not taken seriously.
It seemed that unless you were intending to supply Tesco in your second year of business, you were deemed a "hobby business".
GrowBiz respected my approach and conversations with them over the years have been really supportive, practical and creative.
I have found Perth and Kinross Council very supportive in terms of helping me to navigate regulations.
Your biggest mistake?
Some of the markets I have attended have been a waste of time – finding your market niche is quite hard work.
I have made lots of little mistakes and learn from these, but I have not taken huge risks, so do not expose myself to making big mistakes.
Your greatest achievement?
I won a Scotland Food and Drink Product of the Year award and a gold in the International Chocolate Awards.
I have been providing employment over the last seven years or so.
I think the most satisfying achievement is seeing someone try our chocolate for the first time, discover a flavour that they had not previously associated with chocolate and just smile with pleasure.
Hopes for the future?
I am keen to develop the bean-to-bar side of the business and learn more about cocoa itself.
What is the hardest thing about running your own business?
Isolation, especially if you run the business from your home.
Lack of colleagues, only having yourself to think things through, can be limiting.
I need to talk things through to be creative or make decisions and so finding people to support you is important. It is very hard to switch off although I am getting better at it.
Advice to wannabe entrepreneurs?
Talk to people about your idea and don't wait too long to start.
Don't feel you have to have everything in place before you do.
If you can start small, do.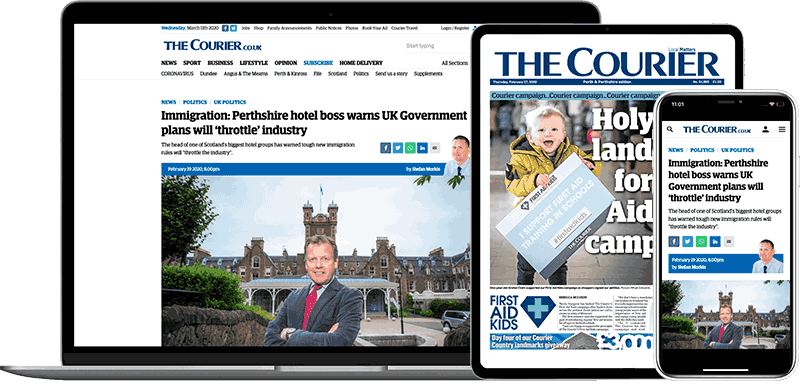 Help support quality local journalism … become a digital subscriber to The Courier
For as little as £5.99 a month you can access all of our content, including Premium articles.
Subscribe