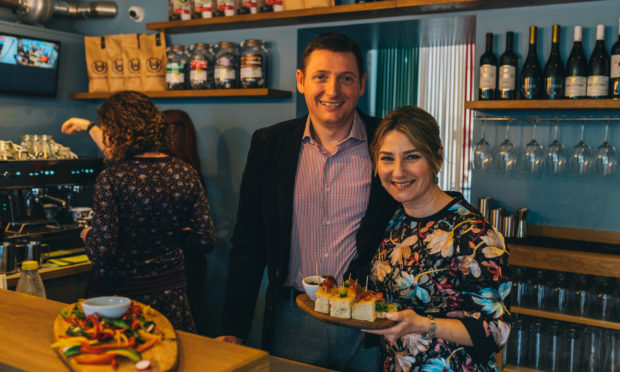 With a passion for Sicilian wines, Laura Raimondi founded home tasting firm La Sicilyana Wines
How and why did you start in business?
For our wedding day my husband and I shipped wine in from Sicily.
Our family and friends were amazed by the quality and taste and it was then that we knew we were onto something.
We decided to start La Sicilyana Wines and offer in home wine tasting experiences which offer organic, sustainably sourced wines from multi award-winning wineries.
Most recently, we have opened an Italian coffee lounge and wine bar in the heart of Scone.
It offers freshly prepared food with the best ingredients, coupled with our own roast coffee beans.
How did you get where you are today?
Hard work, lots of hard work. A great faith in our business idea and tremendous determination.
Who has helped you along the way?
A lot of help came through Business Gateway Tayside, the teams support has enabled us attain a financial grant from Perth and Kinross Council.
They also helped connect us to a network of professionals who provided us with ideas, practical advice and a variety of business knowledge.
Coca Cola 5by20 was also a huge help. Its fast track business course made a difference and helped me to explore and transform my business idea while engaging with its women support network.
Your biggest mistake?
So far – thankfully, we have not faced huge mistakes.
Maybe thinking that it was going to be an easy process was one!
What is your greatest achievement to date?
Our business. In less than three years, we have taken a very small business idea – to sell unknown Sicilian wines in the UK through home tastings – and created an Italian coffee lounge and wine bar, with great potential for the future.
To date we have appointed five members of staff – recruiting locally. As we grow we expect staff number to grow, enabling us to give back to the community which supports us.
Hopes for the future?
Our next aim is to consolidate our business by launching an ecommerce for our wine and coffee, with the possibility to add other Sicilian products into the mix.
What is the hardest thing about running your own business?
Free time is out of the question!
Advice to wannabe entrepreneurs?
Research, talk to professionals, ask for advice and be honest with yourself, are you prepared for the enormous amount of work ahead.
Think about the practicality of your idea and never underestimate the financial side of it, organisations like Business Gateway can help you create a business plan and look at potential funding sources.
Most importantly, believe in yourself and your idea!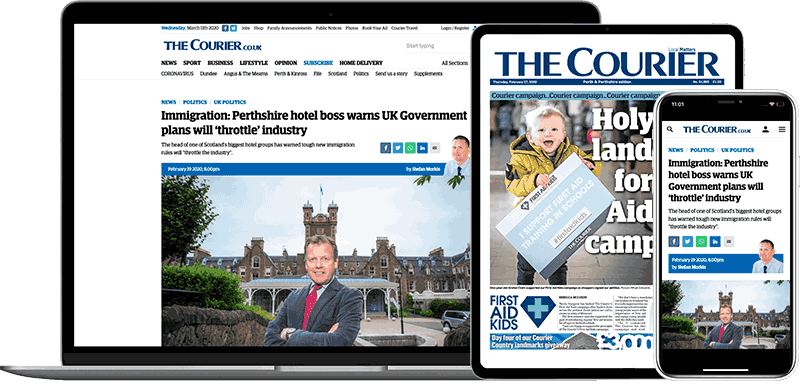 Help support quality local journalism … become a digital subscriber to The Courier
For as little as £5.99 a month you can access all of our content, including Premium articles.
Subscribe