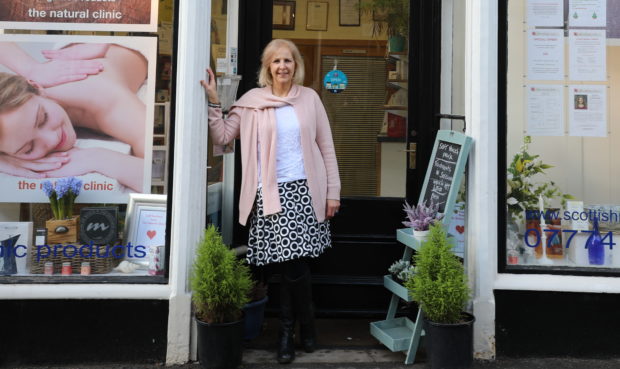 Dee Barron runs The Natural Clinic in Crieff.
How and why did you start in business?
I started my own business as a complementary therapist more than 25 years ago.
I was working in a busy legal practice in Edinburgh and took some night classes at Edinburgh University in aromatherapy and reflexology.
I really enjoyed them and decided to have a complete career change so started to train to become a therapist at Telford College.
How did you get where you are today?
I moved to Perthshire and started to work in various clinics.
I was doing quite a bit of travelling, the days were long, and I often got home late at night, so I decided to set up my own clinic here in Crieff.
My vision was to create a clinic, with a group of professional therapists, who would offer a range of various well-being treatments from advanced massage, homoeopathy, nutrition, counselling, craniosacral therapy and more.
The Natural Clinic has now been open for 10 years.
Who has helped you along the way?
My family and friends have always been very supportive and helped in any way
they could.
My trainers and teachers have all been first class, and have really been inspirational, particularly in terms of the wealth of knowledge they have passed on.
Your biggest mistake?
I think we can always learn from a mistake and I like to see the positive in everything.
I can't remember any huge mistake but I did, in the early days, give a new client a treatment.
They could not pay on the day so I said just pop it in the post when you can, and I am still waiting.
It wasn't a huge amount, but I don't do that now.
What is your greatest achievement to date?
I think probably continuing to trade in this difficult economic climate.
We are really lucky with all the local support we have for the clinic.
Hopes for the future?
This year I will complete my training in craniosacral therapy with the Upledger Foundation UK.
It's been a fantastic journey, learning this amazing therapy.
We are also giving the clinic a revamp after seven years and we have some exciting new therapists and treatments on offer as well.
What is the hardest thing about running your own business?
It can be difficult to switch off,
particularly with mobile phones and
social media. Getting a holiday can be difficult too but you should try to get
away when you can, ideally somewhere where you can recharge – it helps to keep you fresh.
Advice to wannabe entrepreneurs?
If you really want to achieve something or be something, then you need to be really passionate about it.
You have to give it 100%.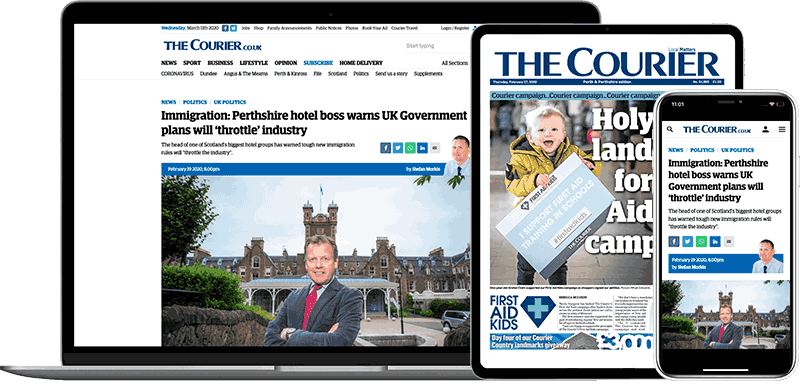 Help support quality local journalism … become a digital subscriber to The Courier
For as little as £5.99 a month you can access all of our content, including Premium articles.
Subscribe