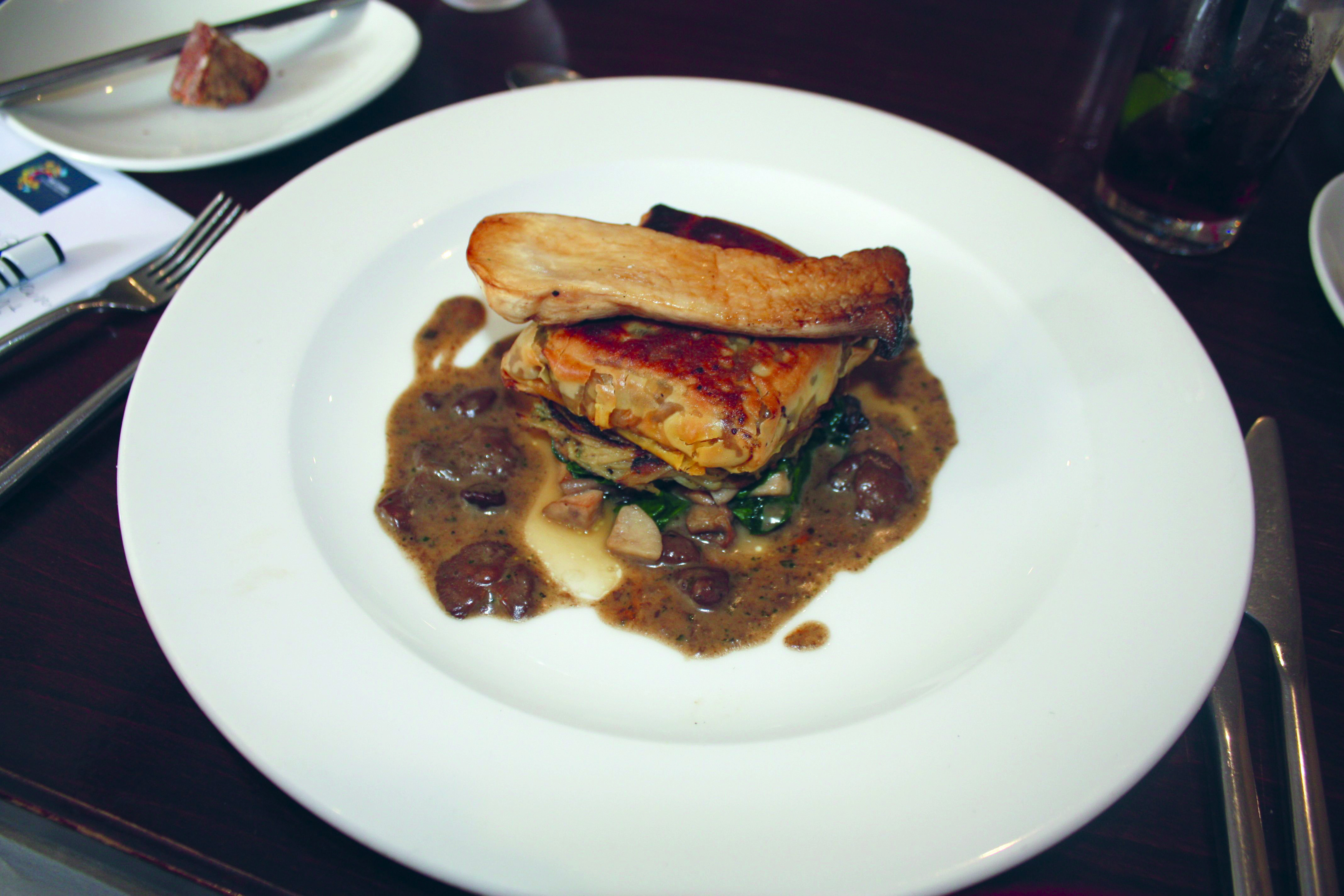 One of the best parts of writing The Lunch is that I get to try restaurants I've never been to before. The Playwright had been one always on my "to try" list, so it was great to finally have an excuse to go.
I was meeting Susie Simpson and Kimberley Thomson of PwC at the restaurant in Dundee's West End, and was excited not just for an interesting conversation, but also a delicious meal. The menus change regularly so I knew I was in for something fresh, seasonal and tasty.
The décor of the Playwright was fantastic – black and red accents on neutral walls. And there were headshots and images of actors – perfect given the Playwright's location right next to Dundee Rep. It manages to strike the right balance between having a theme and become hokey.
Trying to choose from all the dishes on the menu was a task, because, to be honest, everything sounded really tasty.
I have to admit, I ordered my main course without really knowing what a pastilla was. I had thought it was part of the pasta family, so I was pleasantly surprised when I was presented with a pastry disc, containing a spicy curried vegetable filling. (Later on I learned it's actually a Moroccan dish.) Atop the pastilla a meaty porcini mushroom and underneath was a mix of potatoes and vegetables, in a creamy mushroom sauce. Despite the many elements on the plate, the dish was extremely tasty and it all worked well together.
The food on Kimberley and Susie's plates looked exquisite – and they assured me it tasted amazing too.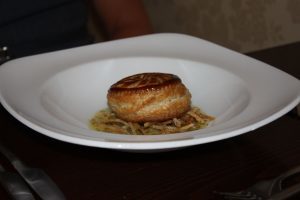 Susie had chosen the smoked haddock pithivier (another mystery dish) and it was a golden brown puff pastry pie, filled with smoked haddock, atop a bed of finely chopped veg and sauce.
Kimberley's sirloin came perfect cooked, with broccoli on the side and a separate bowl of chunky chips.
For pudding I went with my usual cheese and biscuits, while Kimberley chose the decadent chocolate peanut butter brownie. Susie was good and instead had a tea, which came served in a darling Japanese-style set.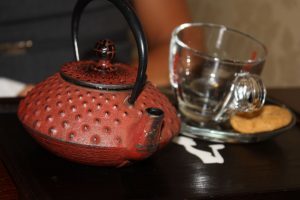 The cheese and biscuits were tasty and just the right amount (particularly at lunch time, given I had an afternoon back in the office ahead of me), and the waiter was happy for me to substitute the blue cheese for more of the other varieties.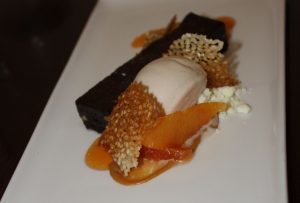 But I have to admit I was jealous of Kimberley's brownie, which came better presented than any other brownie I've seen in my life! It also had hints of orange in it, giving it a fresh, sharp flavour against the creamy peanut butter.
The best bit was that a two-course lunch at the Playwright was just £12.95 each (with a supplement for the beef) and had we opted for the full three courses, it would have been just £4.95 extra. So it's a great way to have a luxurious lunch that doesn't break the bank.
For a special occasion, or just for a bit of fine dining, the Playwright should be top of the list.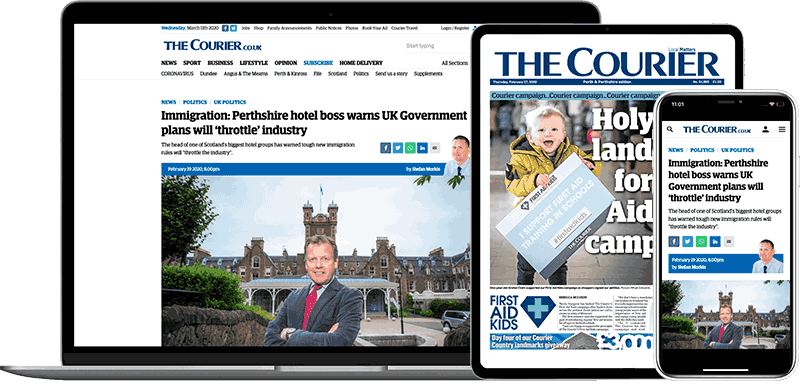 Help support quality local journalism … become a digital subscriber to The Courier
For as little as £5.99 a month you can access all of our content, including Premium articles.
Subscribe