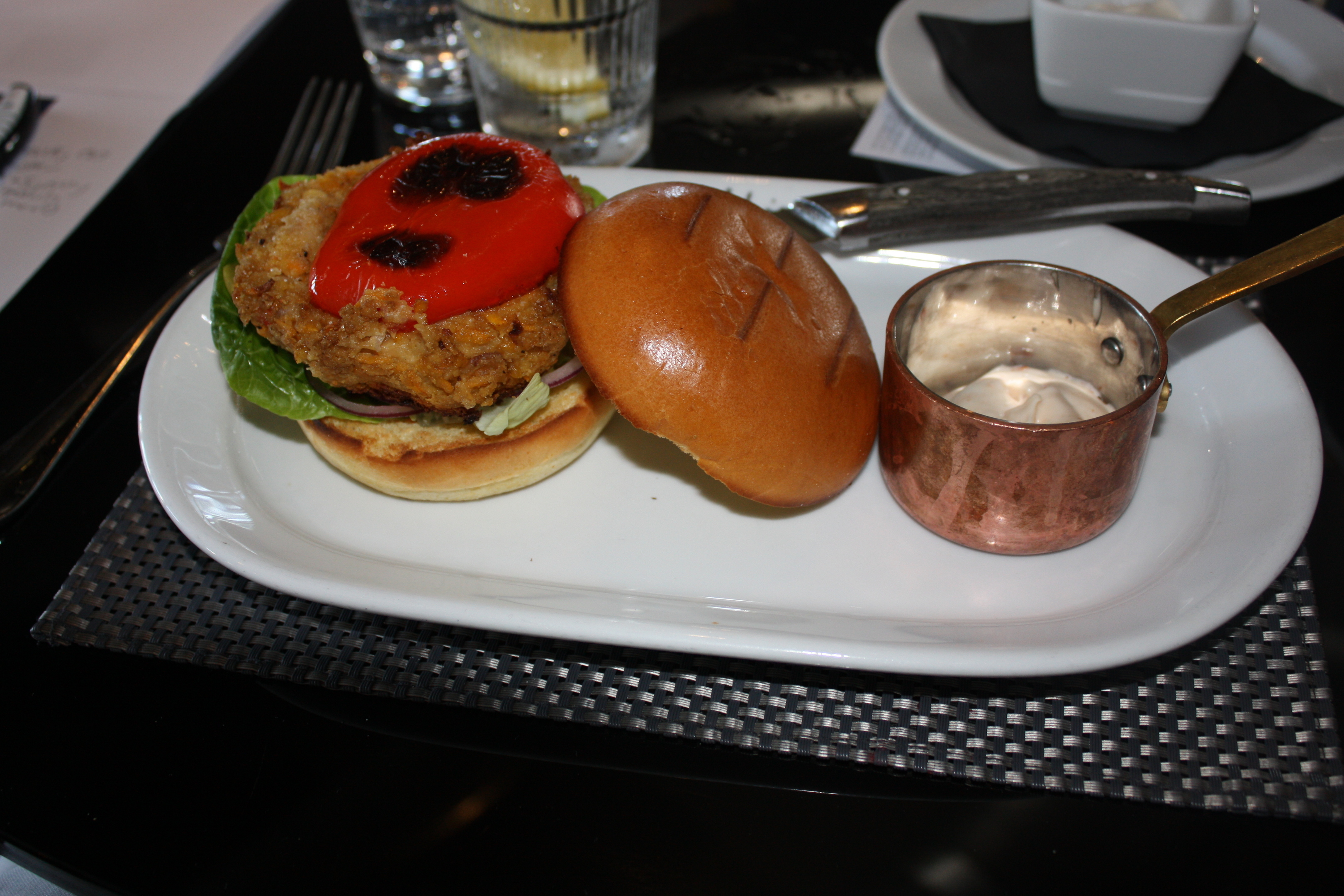 Trying to conduct an interview on what would prove to be one of the hottest days of the year was not easy. However, when you have a great person sitting across the table from you and a fantastic restaurant to sit in, things become infinitely easier.
First things first, the air conditioning in the Brasserie at Dundee's Malmaison hotel was a godsend. And it's good to know that there are cool places to enjoy lunch (or just a refreshing cocktail or two) on a hot day. And the staff, without prompting, put the bottle of sparkling water Anne Smith and I were sharing into an ice bucket to keep it cool.
Because the heat had been dealt with, and we both had cool glasses of sparkling water to help keep things cool, Anne and I turned to the menu.
I chose the roast Heritage beetroots with endive, feta cheese and salted pecans. As a lover of beetroot, I take any opportunity to try it and I was very interested to see how this combination of flavours and textures would work together.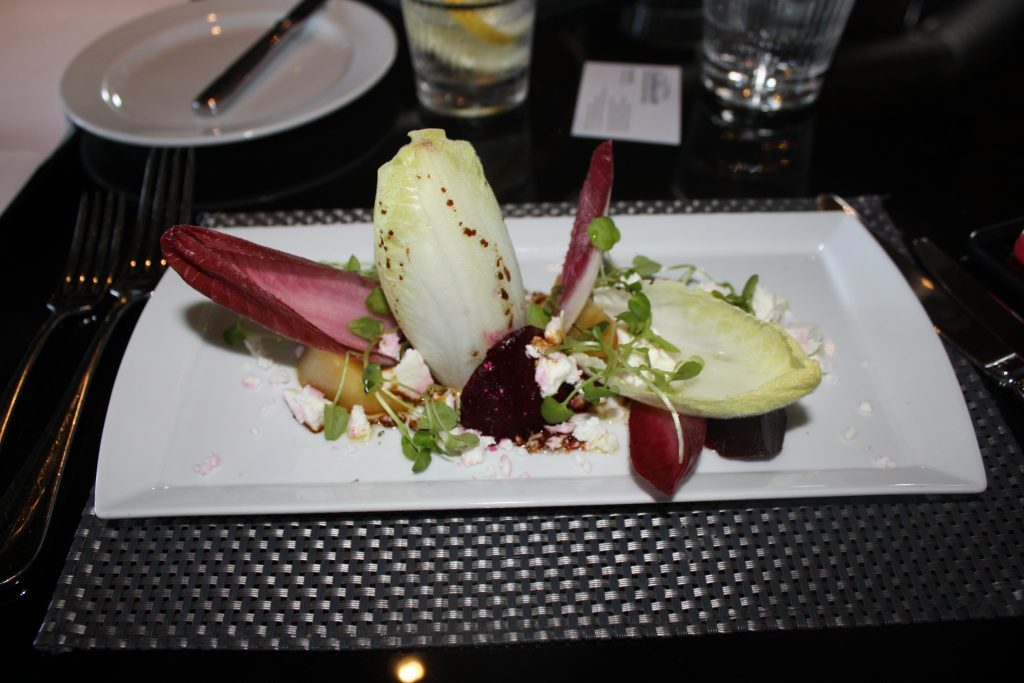 I was not let down. Firstly, the presentation of the dish was top notch – the endive had been used to create height on the dish and the feta was sprinkled on top of the beetroot, offering a great colour contrast. Even better was the taste – the sharp feta cut through the sweet beets and the endive gave the whole dish a fresh taste. The pecans gave some crunch to the dish as well.
Anne had chosen a crab starter, however, the waiter told us the crab hadn't yet arrived, so it was substituted for lobster, which came with apple, cumber and a lobster mayo. Arriving on a glass plate, the dish was very colourful and neat, and extremely fresh looking.
I was assured by Anne that it was just as tasty as it looked and hadn't fallen foul of the "all style no substance" problem that can sometimes happen with these sorts of dishes. The lobster was very fresh and well-seasoned, and the cucumber added a summer, light feel.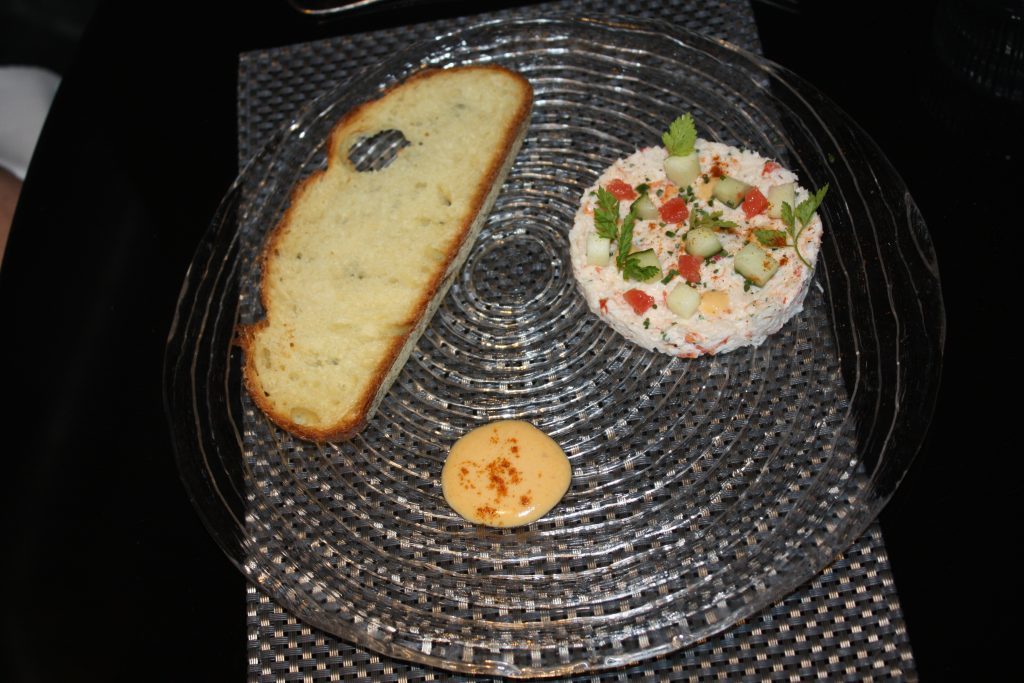 For our main course, Anne and I both opted for burgers, albeit different types.
Anne's signature Mal burger came and it was massive! The burger had fresh lettuce and a large slice of tomato, then the homemade burger, followed by sweet cured bacon and Gruyere cheese. The relish was served on the side in a dinky copper pot and there was pomme frites as well.
The most difficult part, from what Anne told me, was trying to take a bite of this monster burger! But she tucked in and again gave it two thumbs up.
I went for the vegetarian option and it was possibly the best veggie burger I have had in my whole life. It was a patty made up of chickpeas, lentils and beans and the seasoning was what took it up a notch. On top of the patty in the bun was a slice of roasted red pepper and in my little copper pot was some spiced yoghurt dip.
My burger was an impressive sight to behold (if not quite as tall as Anne's!) and it was even better to eat. I cannot speak highly enough about this burger, and have been recommending it to friends, meat-eating or otherwise.
All in all, the Malmaison once again dazzled and Anne and I both vowed to come back soon.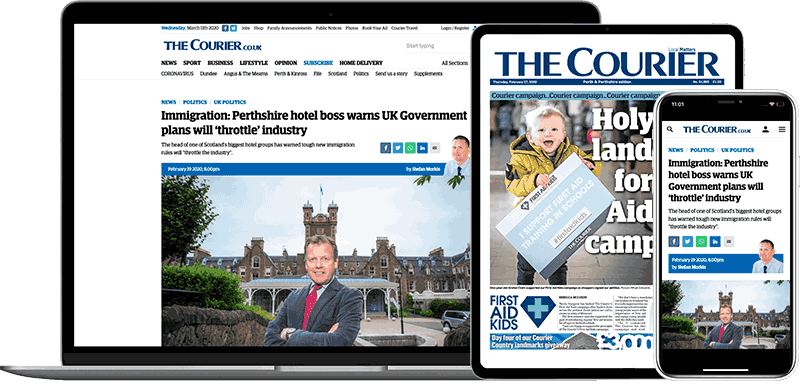 Help support quality local journalism … become a digital subscriber to The Courier
For as little as £5.99 a month you can access all of our content, including Premium articles.
Subscribe