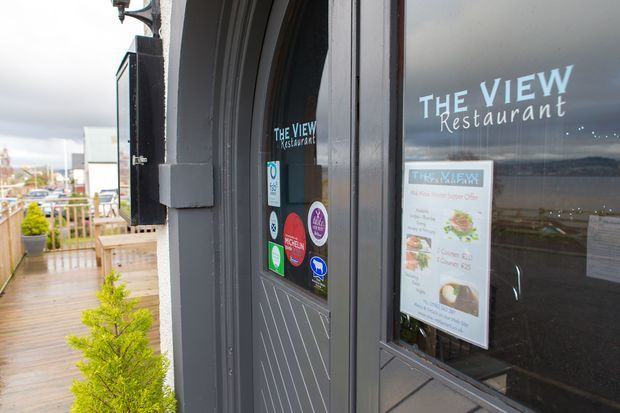 Having recently become a vegetarian (for reasons I won't go into here) I've started paying more attention to menus.
And what initially impressed me about The View restaurant was that they had an entire menu of vegetarian food (they also had a gluten free one). It seemed very indulgent to be able to choose what I wanted to eat, rather than just "having" to go for the only veggie option available.
My dining companion, Dr Michael Carslaw of St Leonards School, made his selections from the main menu, which featured a number of great-sounding dishes (some of which had me questioning whether I was really committed to a meat-free life).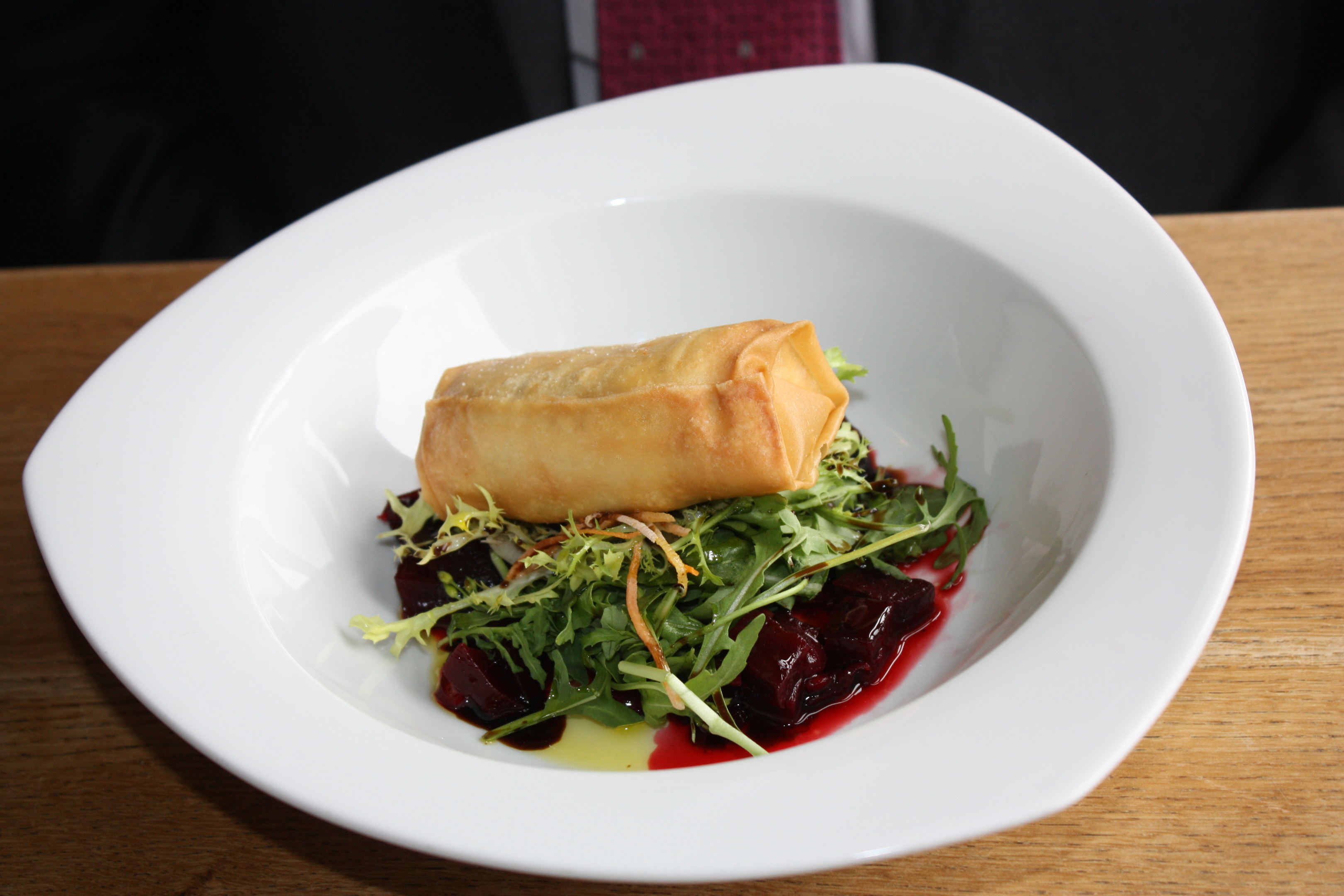 To start, Michael opted for the goat's cheese and prosciutto wrapped in filo pastry. It came atop a bed of beetroot and cranberry, with the sweetness of the latter working well with the salty, creamy sharpness of the cheese and meat. The filo added a bit of crunch to the dish.
I, meanwhile, had the poached egg with asparagus and baby potatoes. The dish was completed by a large spoonful of homemade hollandaise sauce on top. It also had some sundried tomatoes tucked underneath the egg, which added some colour and a good earthy flavour and helped prevent the hollandaise from overwhelming the rest of the dish.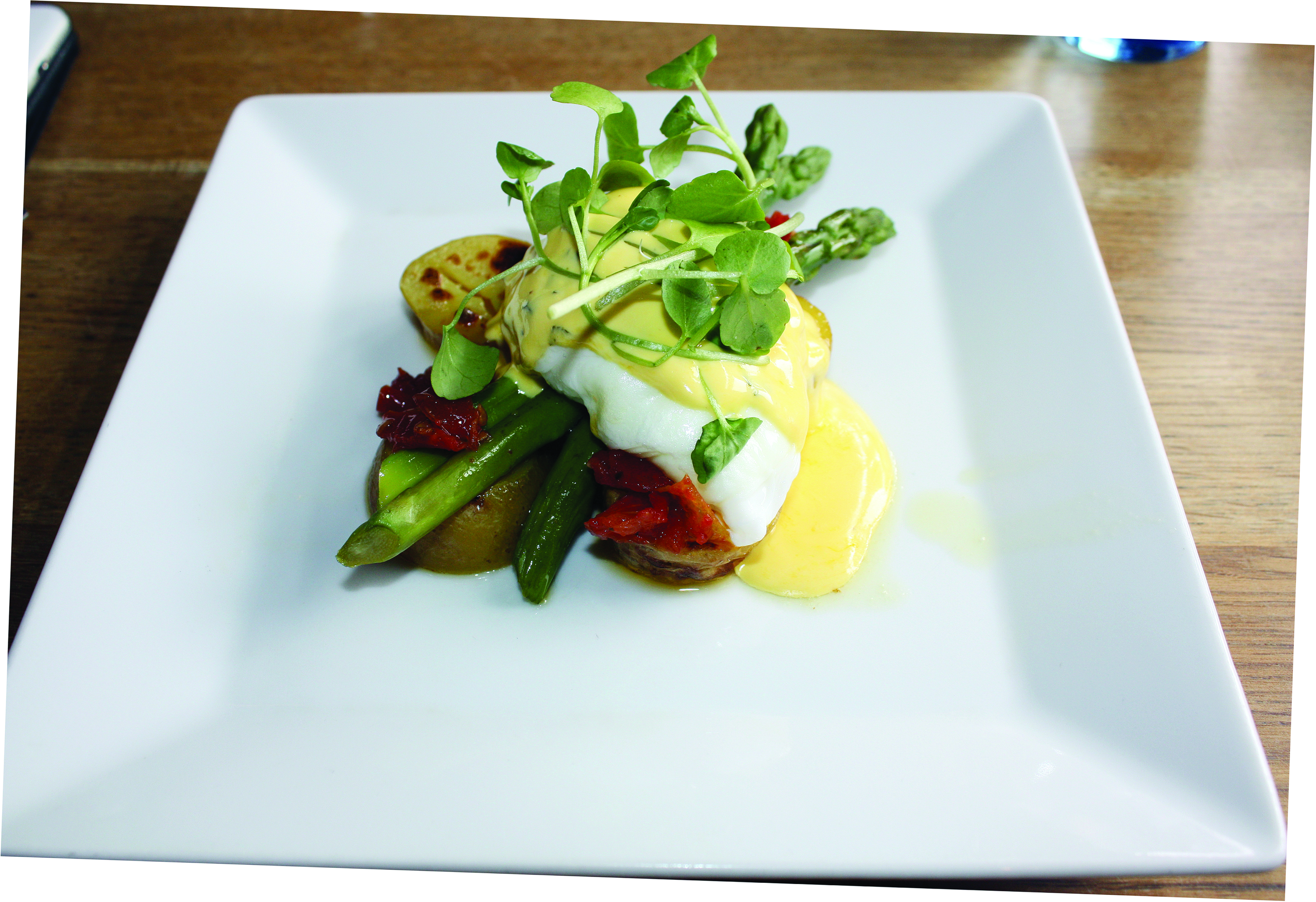 The baby potatoes were sauted but managed to avoid soaking up a lot of oil and becoming mushy. The asparagus was perfectly cooked – crunchy without having to be wrestled with. And that hollandaise…so silky and tasty.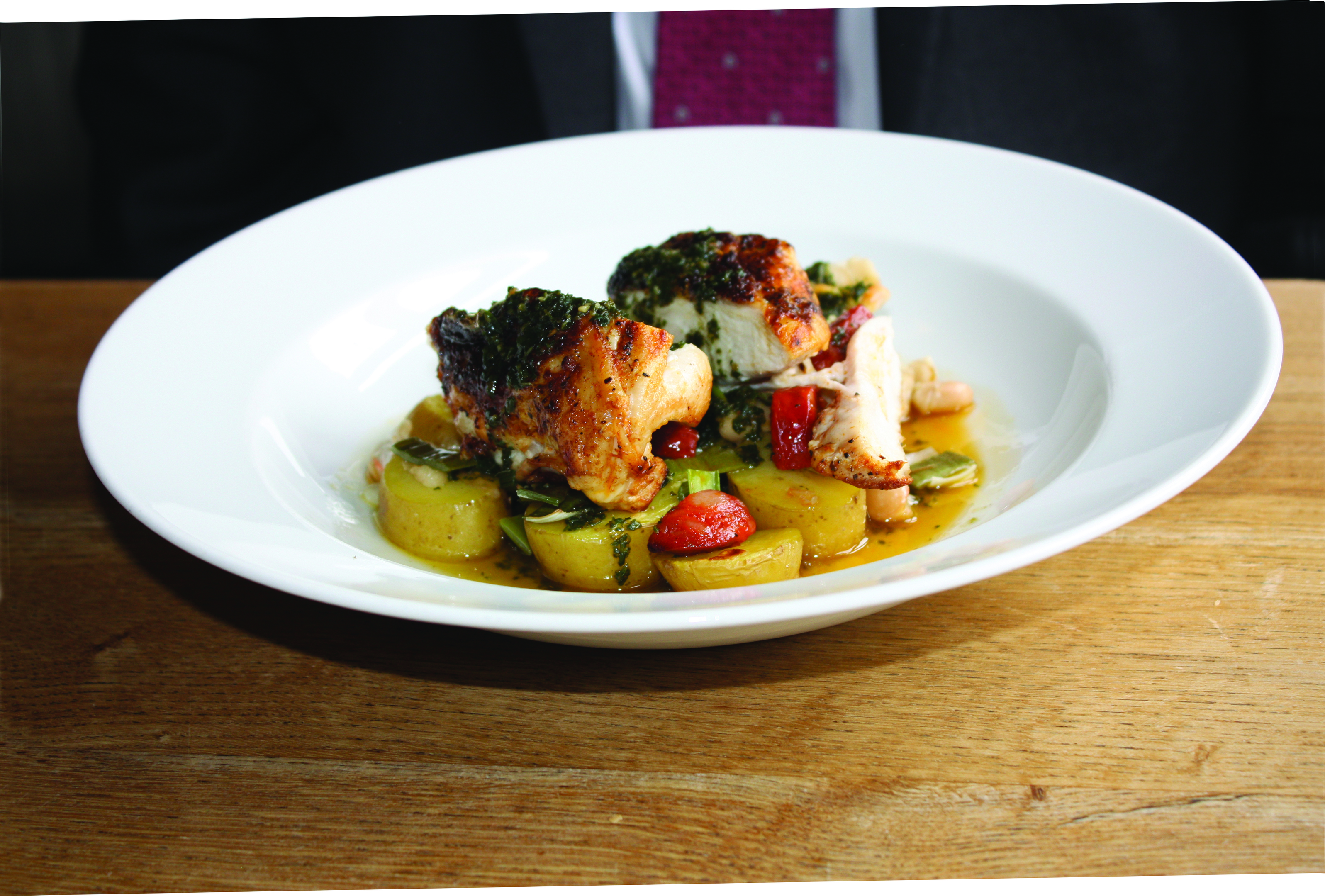 For his main course, Michael had the breast of chicken, which came with potatoes, leeks, chorizo and a pesto sauce. Despite sounding like quite a busy dish, it was well-presented and looked very tasty. Michael told me the chicken was moist and he enjoyed every bite.
I went with the vegetarian pasta dish. It came with a creamy sauce that was packed full of chestnut mushrooms and even had vegetarian pakora on top!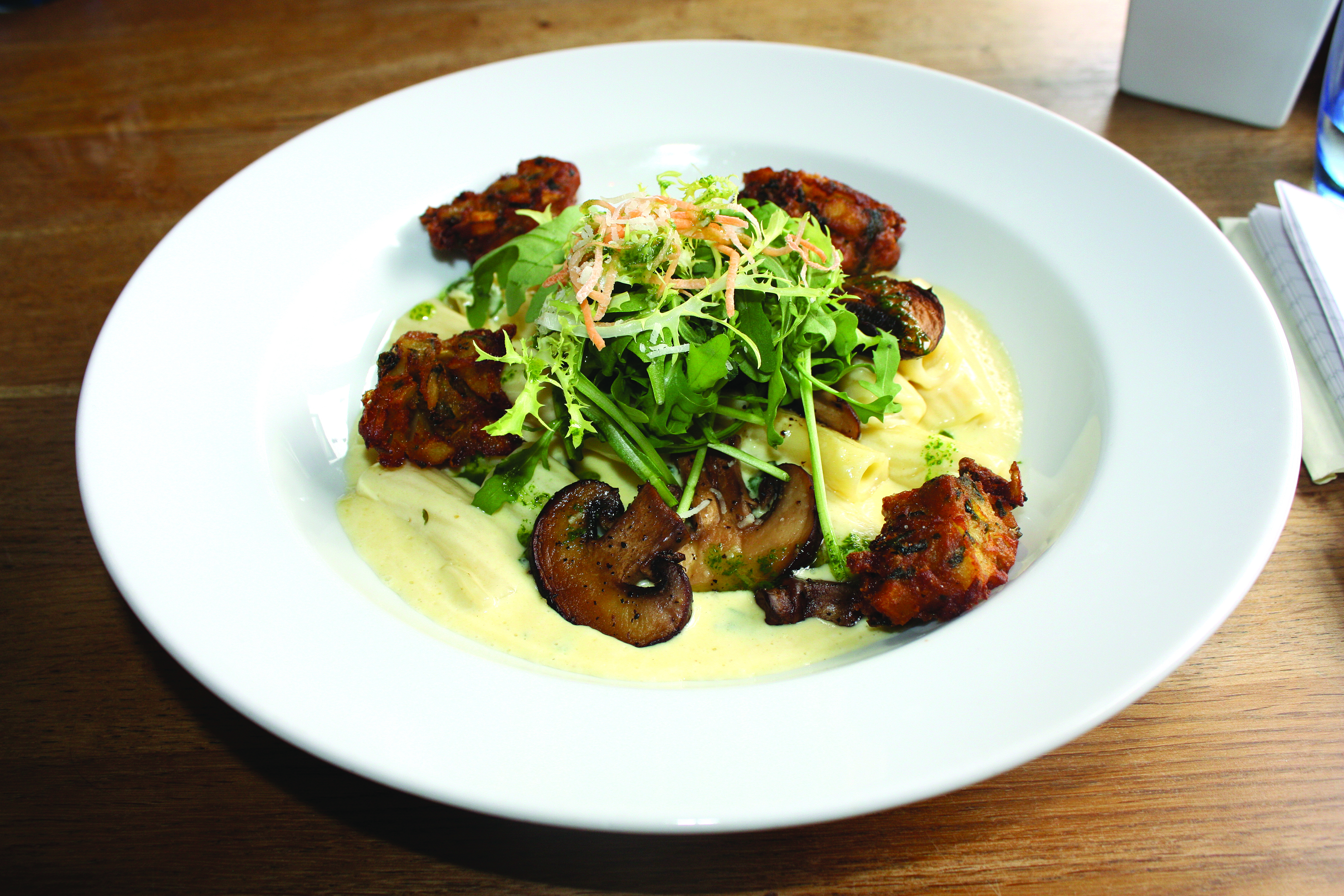 Sometimes I worry about having a cream sauce at lunch (the worry being that it will be too heavy and I will spend the afternoon trying to sneak a nap in the office) but my fears were unfounded. The sauce was creamy and very well-flavoured, but the dish wasn't drenched in it. The mushrooms provided some bite and the pakora was an unexpected delight. Not so much takeaway style, but much lighter and less dense.
Completely stuffed, Michael and I went for coffees instead of dessert. Too many restaurants make coffee an afterthought and this is reflected in scorched beans. Thankfully The View takes its coffee seriously and even that was thoroughly enjoyable.
Meat-eaters and vegetarians alike, try The View for a fantastic, well-thought out and prepared meal.