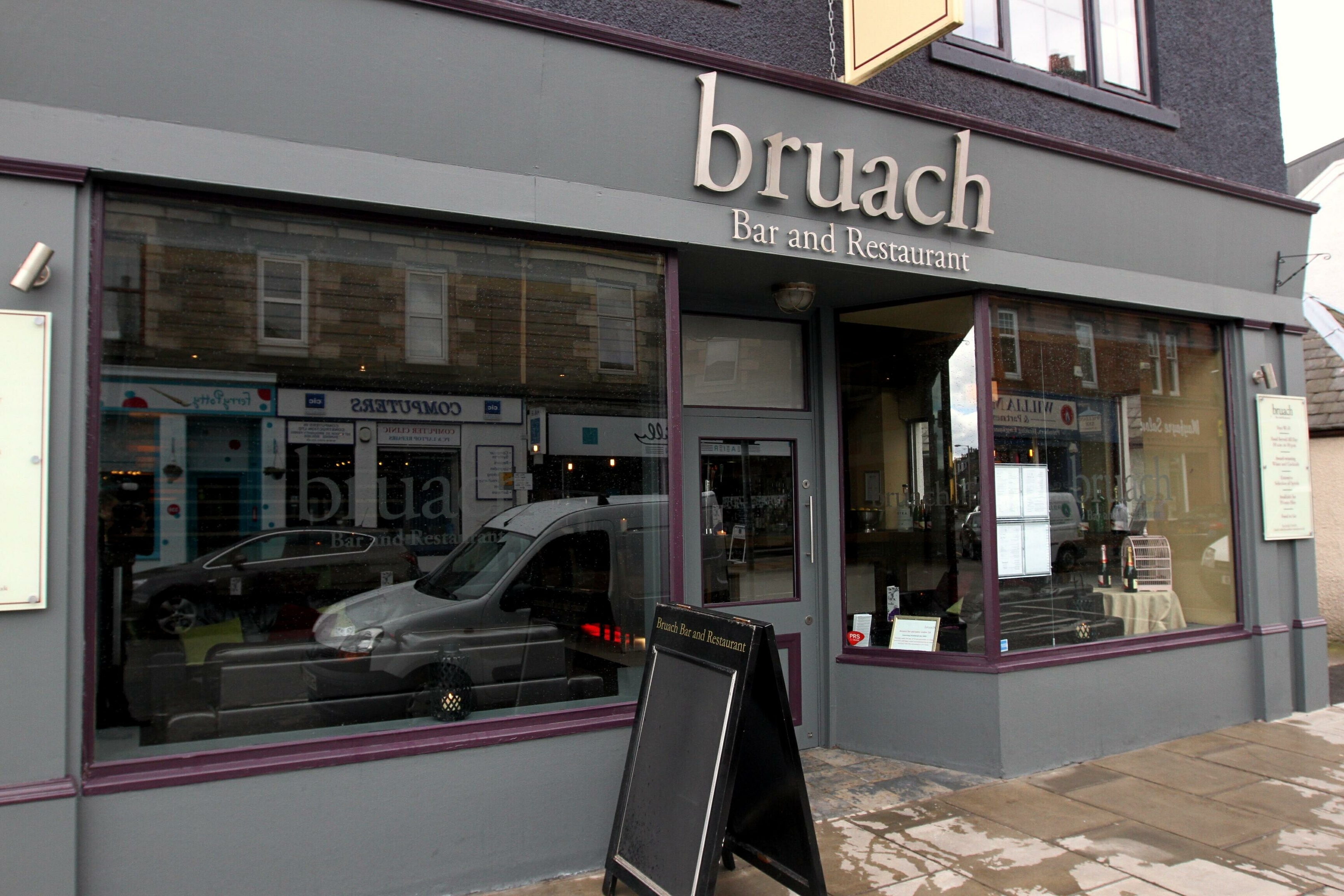 Bruach has long been on my list of restaurants to try in the Dundee area, so I was very glad to visit with Scott Jaron of Scott Brothers as I grilled him over lunch.
For our starters, Scott and I both ordered the arancini (an Italian dish of breaded risotto balls with cheese in the middle), which came beautifully presented on a glass plate.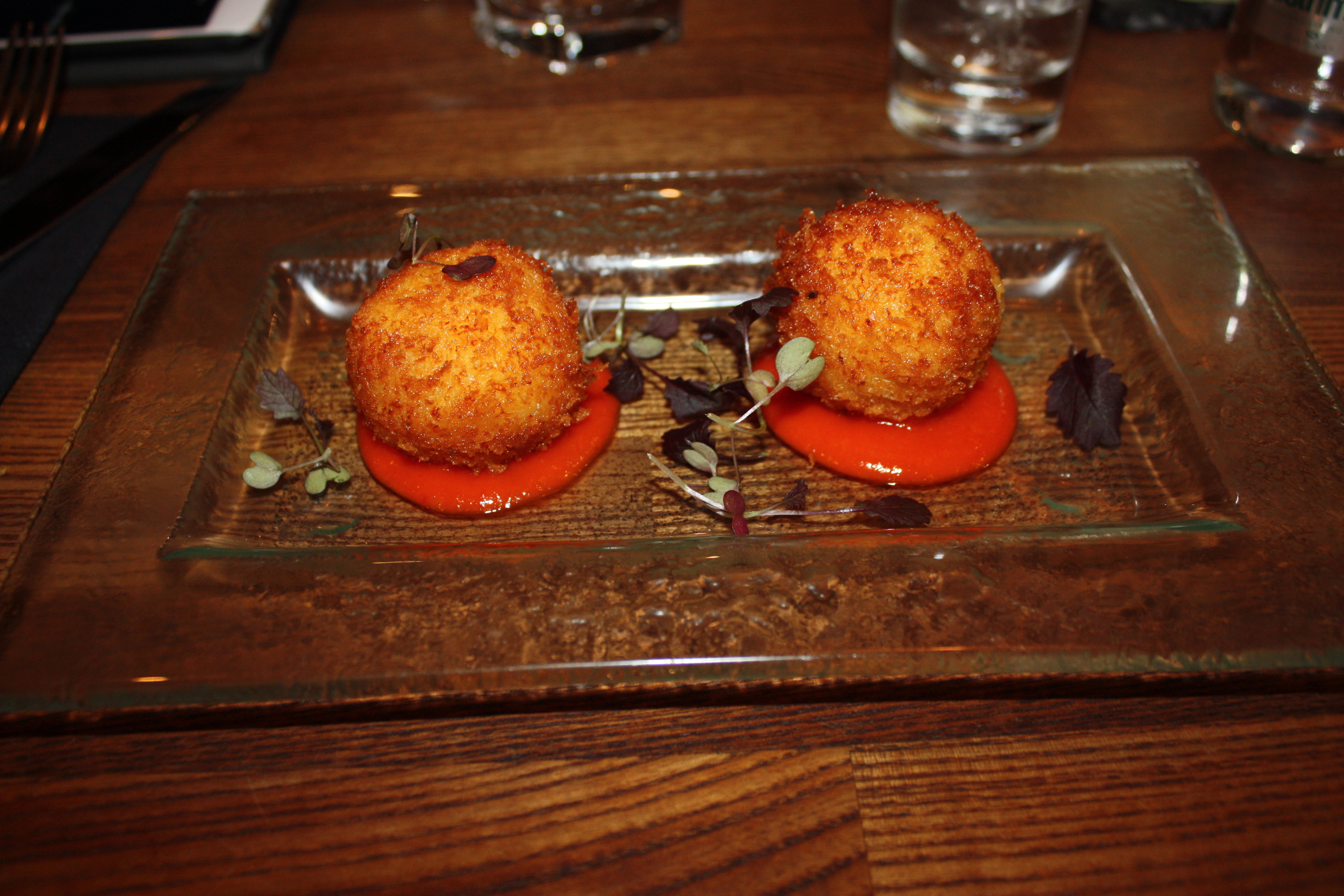 The sauce under the balls was tangy and slightly sweet, which worked well with the flavour of the arancini.
For the main course, we both had burgers (although different types). Scott chose the BBQ burger, which came stacked with bacon, cheese and barbecue sauce, and I had the halloumi burger, which had a red grape and onion chutney.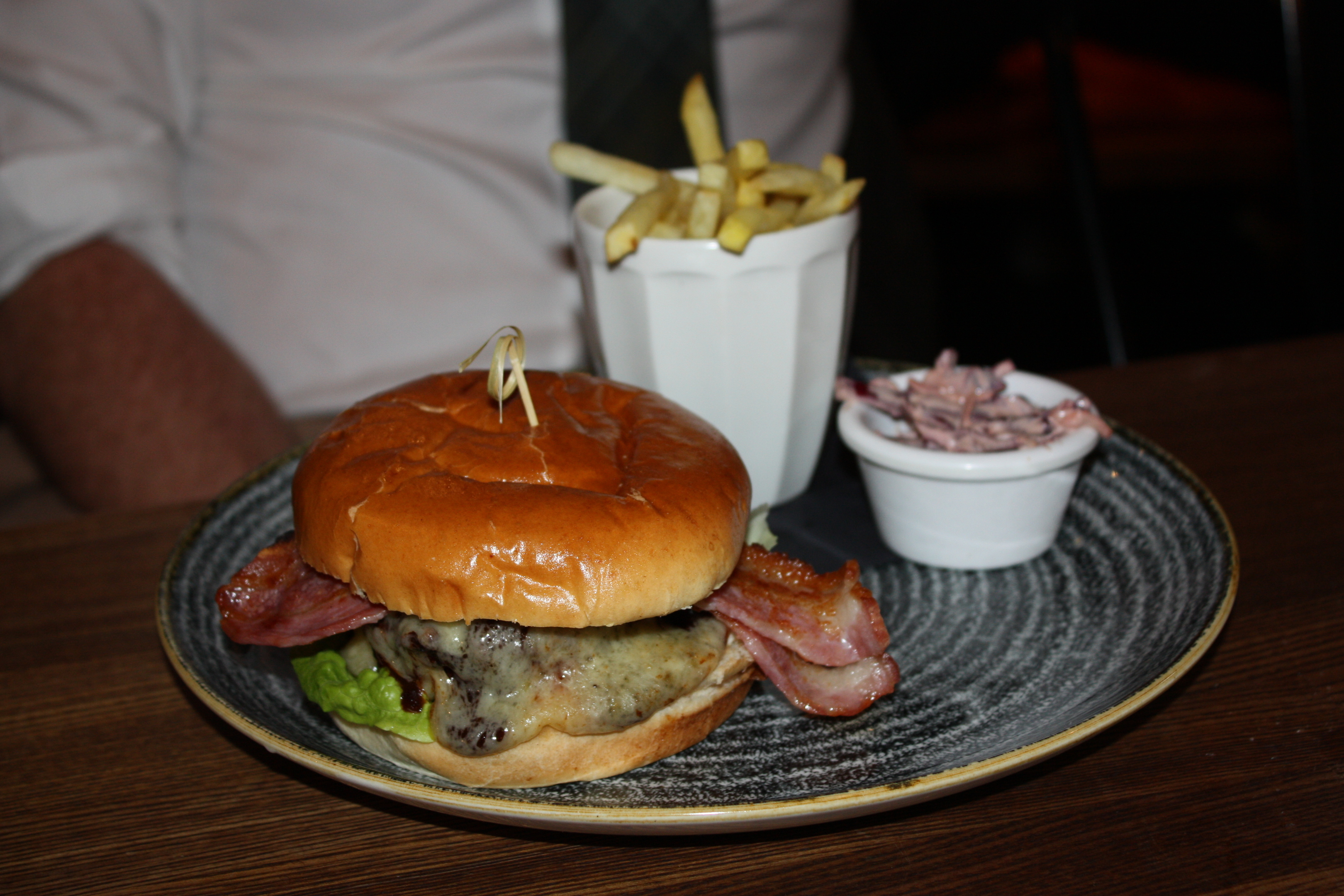 My halloumi burger was incredibly tasty. The cheese was covered in Panko and then cooked, giving it a bit of crunch. And to counteract the saltiness of the halloumi, the chutney was sweet and sharp.
I also enjoyed the homemade coleslaw that came on the side (as well as the fries, which were skinny but hadn't become sharp rods that impaled the roof of your mouth as some can when overcooked).
Scott told me his burger was fantastic, and it definitely looked it. There was lots of cheese, bacon and sauce, and we both tucked in happily.
After two great courses of food, we both decided against a pudding (despite the yummy-sounding options on the menu). But that just gives me an excuse to go back!