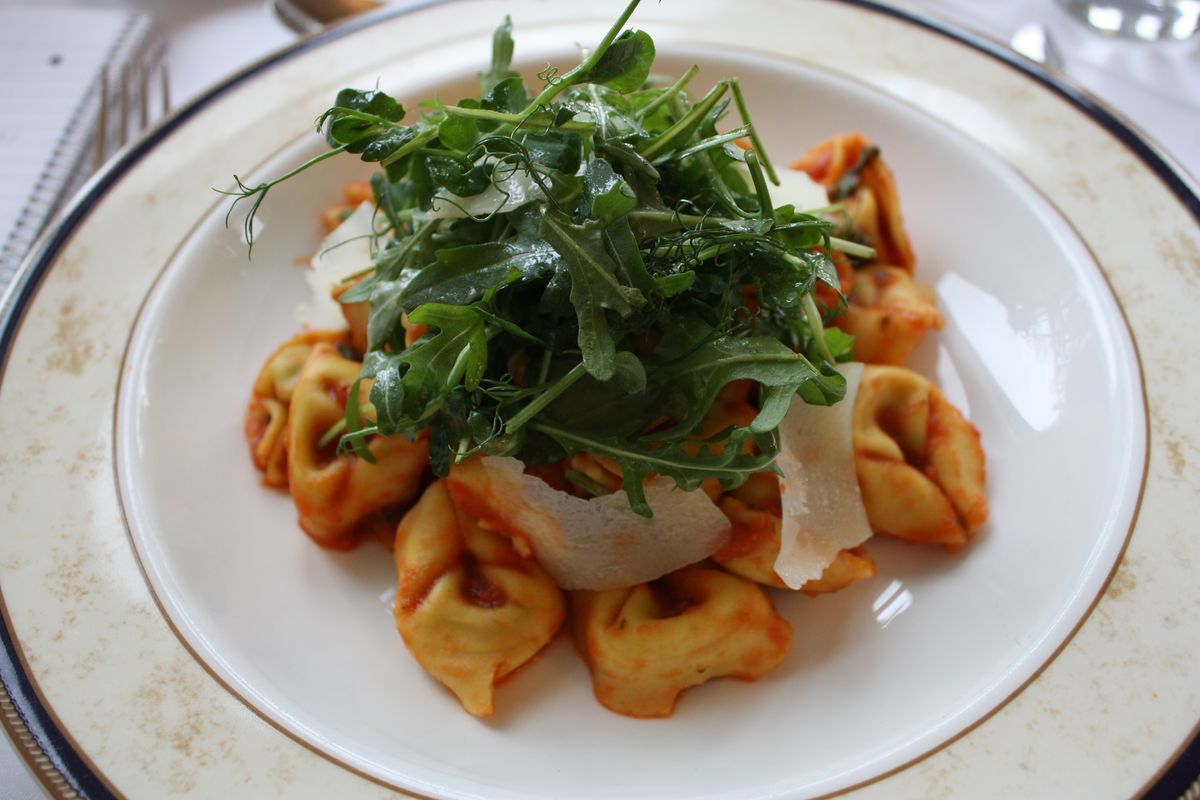 I have to admit, when it comes to eating out in Fife my knowledge and experience is limited to the northernmost part. So it was great to get the chance to try somewhere new – and the Garvock House Hotel didn't disappoint.
It wasn't just my conversation with Lorna Brown of Caritas Legal that was enjoyable – the food, service and setting also made the meal great.
After scrutinising the menu, we both decided that we would be indulgent and have mains and puds and forego the starter.
Lorna chose the baked fillet of hake, which came with a soft herb crust and a shellfish and leek ragout.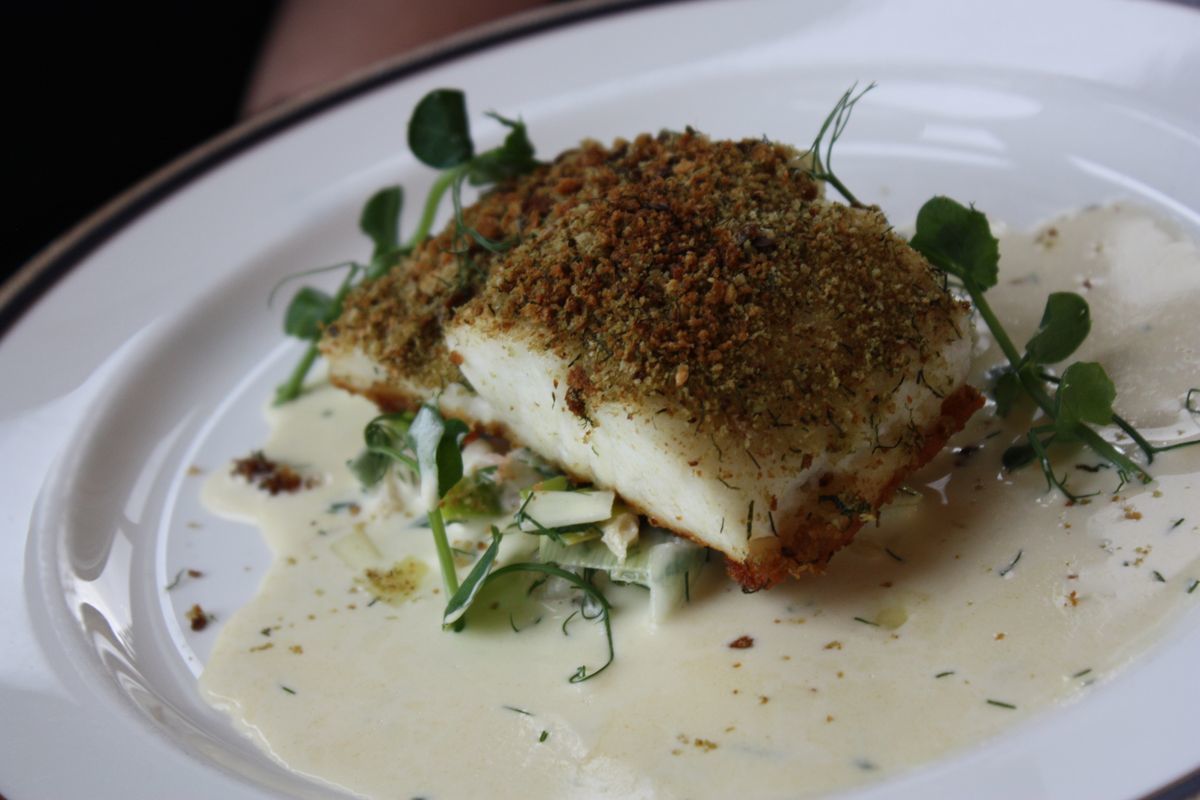 The fish was generously coated with the herby crust, which Lorna told me tasted great. The ragout looked rich and the bed of leeks had been cooked perfectly. The dish also came with a side of baby potatoes.
For my main, I had the spinach and ricotta tortellini, which was bound in a tomato and basil sauce and topped with an affilla cress and parmesan salad.
The pasta was perfectly cooked and there was plenty of sauce (without it being pasta in a lake of sauce). The leaves and parmesan worked well, giving the dish some bite and sharpness in contrast to the smooth and creamy pasta and the sweet sauce.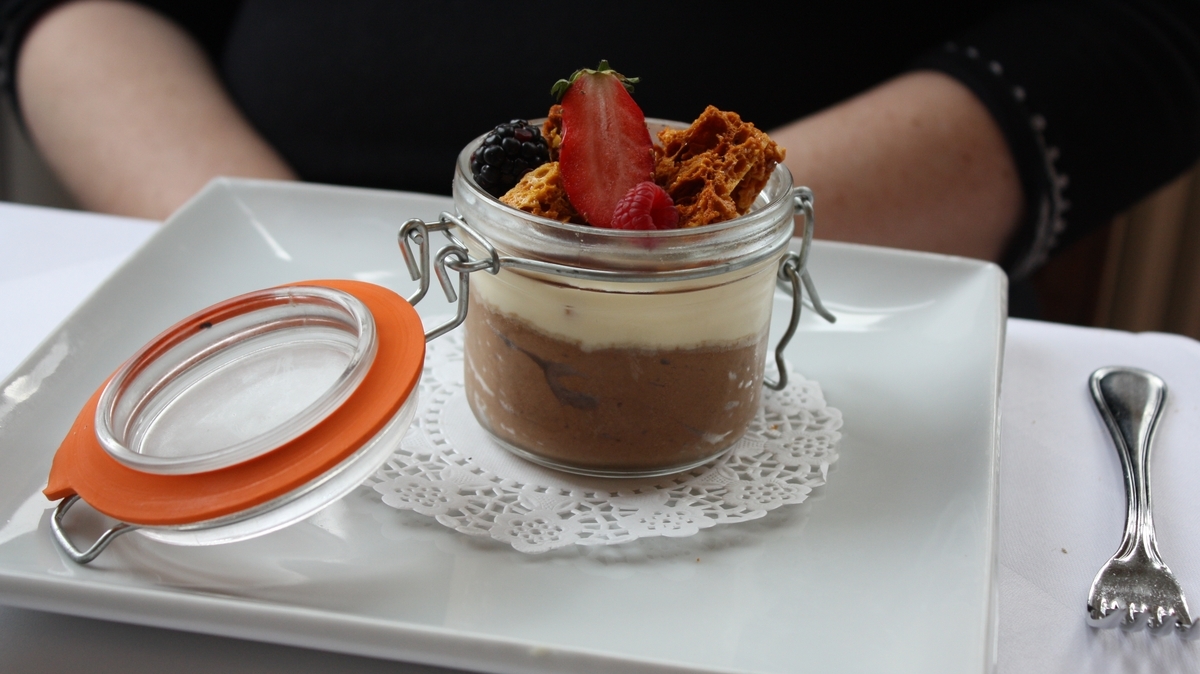 For dessert, Lorna had a milk chocolate mousse with honeycomb pieces and crème anglaise and I opted for cheese and biscuits.
The chocolate mousse came interestingly presented in a little kilner jar, the honeycomb, crème anglaise and a few berries on top.
Lorna told me it was delicious as she happily tucked in.
Meanwhile, I was happily enjoying my assorted cheese and biscuits. I was given good sized portions of four different cheeses (a cheddar, a blue, a brie and a sharper hard cheese). It was just the right size to finish off my meal.
All in all, a trip to the Gavrock is well worth it.