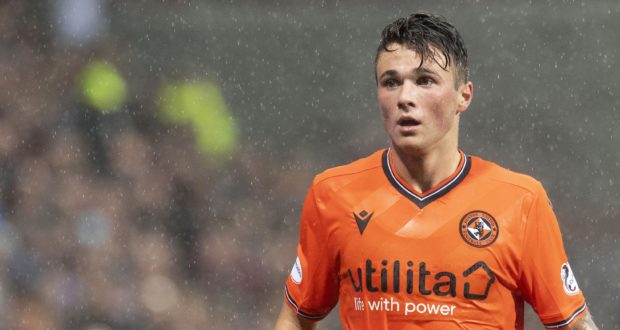 Form and consistency in football tends to be as elusive as the Scottish wildcat.
Take Dundee United: if they could take their home form on the road with them they would be unstoppable.
All four home league games have been won, with 18 goals scored and only four conceded.
At Tannadice, United reign supreme but travel sickness can afflict them.
Having lost on recent journeys to the part timers of Alloa and then last Saturday's thumping at Queen of the South, some supporters have criticised the attitude of the team.
There is little doubt that the approach of the side in both matches fell far short of what's required to win away games, yet United have taken full points from away trips to Partick Thistle and Dunfermline and both are venues where full commitment is essential.
I think United have missed Jamie Robson and Mark Connolly, yet both have suffered criticism from some fans.
I think the team is weakened when both are missing and their return will bolster what I feel is still the strongest squad in the league.
Fans can sometimes talk themselves into panic mode but that would be an over-reaction at Tannadice.
Such responses are part and parcel of the game but I agree with my old pal and fellow broadcaster Stuart Cosgrove, a great St Johnstone fan, who wrote recently about how Saints were refusing to press the panic button despite their dire start to the season.
Manager Tommy Wright continues to steer a steady as you go course at McDiarmid Park. Saints is a club which, when Geoff Brown bought it, was facing imminent demise.
Solid leadership at any club is crucial and, while it has to recognise fan opinion, decisions must be made in a calm and rational manner, reflecting the actual reality of events and not the fevered imaginings of some excitable supporters who see disaster lurking round every corner.
When all around are losing their heads it is incumbent on those in charge to ensure that decapitation doesn't spread to them when making the key decisions.
Things change quickly on the football field.
Poor results drive supporters' anger and frustrations but those in charge shouldn't be swayed into short-term thinking.
A few weeks back some pals of mine who are Dundee fans were muttering darkly about their manager's future, as the team slipped 12 points behind rivals United.
Last weekend's collapse in the final five minutes to turn seemingly certain victory into defeat, has amplified their complaints.
Fast forward from a couple of weeks ago, though, and the gap is now three points – or two derby wins – to restore parity.
Calm heads are required in football with planned strategies not derailed by every bump in the tracks.
Footballers aren't robots. They may consist of moving parts but they're not automated machinery.
They have family and financial problems, and physical and mental health issues, like all of us.
Form and consistency doesn't come from a magic tap. It's different from fitting a U-bend or decorating a room.
Football is art, not science.
If it was otherwise it would be boringly predictable and not worth watching.