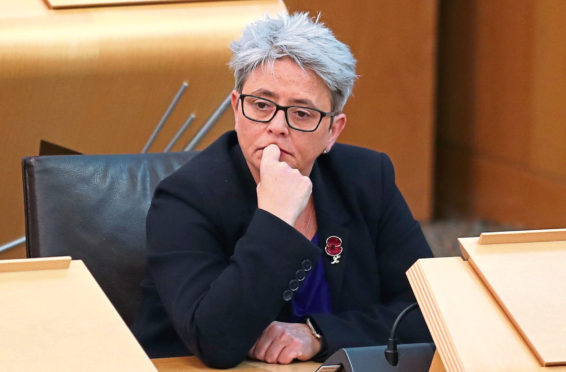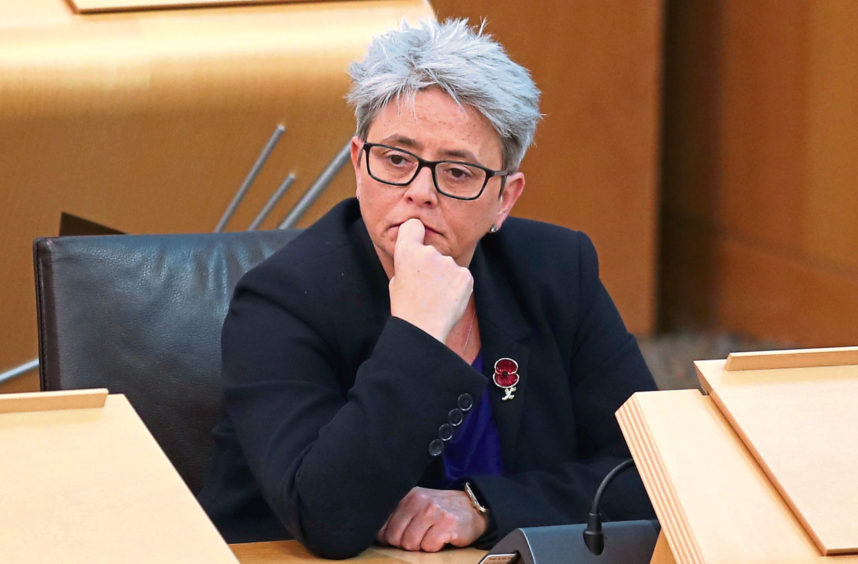 There is one thing that the UK and Scottish governments can finally agree on – the drugs crisis north of the border is a public health emergency that requires urgent action.
Drug deaths in Scotland are three times higher than in the UK as a whole, and higher than in every other European country and the US.
According to official figures, 1,187 people died from drug use in Scotland in 2018, up 27% on the year before, and reports suggest 2019 statistics will be worse. The numbers have been rising for at least the last 10 years, with a year-on-year increase in addict deaths.
But while the scale of the problem has been recognised by both the London and Edinburgh governments, ministers have played a blame game rather than try to address the issue for which they share responsibility.
The SNP has accused Westminster of failing to hand over powers so it can tackle the deadly toll, and has demanded decriminalisation of drugs for personal use, and safe consumption rooms.
Meanwhile, the Nationalists have come under fire for their soft-touch policies and for cutting £20 million from drug and alcohol treatment programmes.
The Scottish Government, said Professor Neil McKeganey of the Centre for Substance Use Research in Glasgow, had also "failed to prioritise and support drug prevention".
Now, though, there are signs the two administrations might be prepared to work together to bring the drugs scourge under control.
Downing Street has reportedly signalled its concern and pledged to stage a summit in Glasgow, which is second only to Dundee in the rate of drug fatalities.
Specifically, UK officials want to share measures that have worked in England, such as focusing on early intervention to stop low-level drug users turning into addicts.
The Tory MSP Annie Wells has written to Prime Minister Boris Johnson urging him to prioritise the meeting. And she has called on the Scottish Government to put constitutional grievances aside.
Initial reactions from the Nationalists were predictably negative, with a government spokesman quoted as saying: "We've repeatedly invited the UK Government to attend (a drugs summit) and have been extremely disappointed that they have, to date, refused."
However, the SNP chairman of the Scottish Affairs Committee, which investigated the drugs crisis last year, has given his backing to a joint Scotland and UK forum.
Pete Wishart, the MP for Perth and North Perthshire, welcomed Wells' letter to the PM.
"It is encouraging that the Scottish Conservatives have got on board in the calls for a drugs summit to address Scotland's drugs crisis," he said.
"What our cross-party committee recommended was that the big levers of change had to be pulled to match the scale of the crisis."
After 20 years of devolution, and more than 12 years of Nationalist rule, no Scottish politician can be complacent about what has become a national disgrace.
Big levers of change are indeed what is needed. The arguments will no doubt continue as to what initiatives work best – a "dramatic expansion of rehabilitation services" and "a new and radical approach" to treatment, as articulated by Scottish Conservative health spokesman Miles Briggs.
Or "ending the criminal justice approach to people with drugs problems" as proposed by Wishart, who also said his committee had looked at the evidence from international examples.
If MSPs are willing to consider strategies deployed around the world, they must surely examine those means adopted by our closest neighbours in England, where drugs claim proportionately far fewer victims.
However, given the current relationship between the two governments, it is hard to believe that hostilities will be buried, even to devise solutions that could save lives.
And it will be almost impossible for the SNP to co-operate without being compliant in a summit on Scottish soil convened, as is planned, under Johnson's Union Unit, set up by Downing Street to strengthen the UK. If Sturgeon were to concede that England might have something to offer Scotland on its drugs problem, she might then be invited to take part in, say, a joint education summit, where UK ministers could explain to their Scottish counterparts how they managed to raise standards in deprived areas.
But let's not jump the gun. Ending Scotland's drugs misery must be put at the top of both governments' agendas, as Wells said. We must all hope, first, that the summit takes place and, second, that it breaks new ground and the "big brave decisions", demanded by Wishart, are made. For once, these decisions must not be driven by politics but by expert advice.
The Glasgow summit could be a test of both Johnson's government's credibility in Scotland, and the Nationalists' commitment to the least fortunate of their fellow Scots.