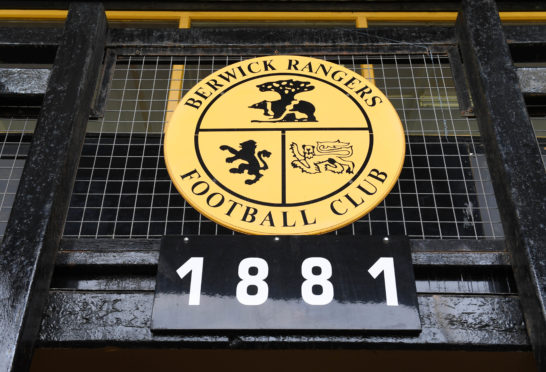 Life in the Lowland League can't have been easy for Berwick Rangers.
Every month must be a battle for survival now that they have been cut adrift from the SPFL, with no chance of them coming back up this season.
Put it this way, I'm sure it's a lot tougher for them than clubs in League Two.
That's what makes their commitment to honour their players' contracts even if another ball isn't kicked in the current campaign all the more impressive.
They have said that they have come to this conclusion "simply because we believe it's the right thing to do".
Berwick are bang on the money when they say that they want their club to be one players wants to be a part of.
Moving forward, they will.
Gestures like this don't get forgotten, just as at the other end of the scale, what Hearts have done won't be forgotten either.
Ann Budge has spoken about taking legal action if the Premiership is ended and teams get their league positions on the points' totals they have earned, meaning they go down.
Whether or not she would have a case is open to debate but I'm not sure I'd give Hearts much of a chance of staying up even if we do play the season out.
I can imagine what squad morale is like at Tynecastle. It won't be good.
The speed with which the pay cut story came out didn't sit well with me.
It felt like Budge saw an opportunity to cut costs and took it.
That would have been dispiriting enough for the players to take. But finding out that an email has been sent from Hearts to agents that showed they were enquiring about prospective new signings, even though they had asked their current boys to take a pay cut, was another kick in the teeth.
Talk about a brass neck.
Everywhere you look at Hearts just now there are double standards.
Compare the way they are going about their business with Dundee United – who arguably have the most to lose if the season doesn't finish and the decision about how to settle placings doesn't go their way.
You don't hear United's owners shouting about this, that and the other.
Every club has got money problems that will need to be tackled.
Here at Arbroath, this weekend we could have had a capacity crowd at Gayfield with United possibly going for the title.
Thankfully, this is a well-run club and I know that the board will do everything they can to make sure there aren't wage cuts.
Part-time players aren't in football for the money, that's for sure.
If cuts to have to be made, you can be sure it will be an absolute last resort.
If more clubs try to follow the Berwick way of doing things, rather than the Hearts model, then Scottish football will be in a decent state when we emerge the other side of this coronavirus crisis.