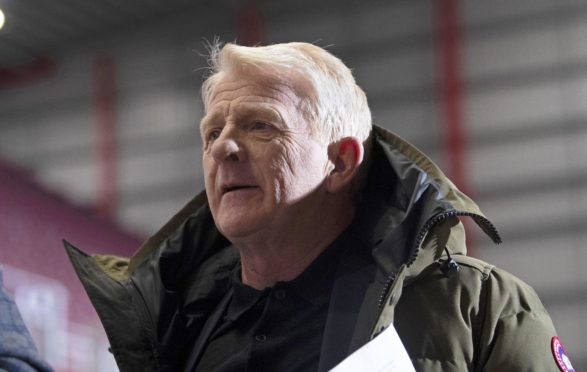 I think Ann Budge will regret being as open as she was with her reconstruction thoughts a while ago.
When she talked about changing the league set-up temporarily, you didn't have to read between the lines to see that her view of the future was shaped by what is best for Hearts.
You can't blame her for that.
Every chairperson and chief executive at every club has to put their own business first. It's only natural.
But it undermines her position at the head of the SPFL reconstruction taskforce – probably fatally.
I'm not a hard-line opponent of making changes but they have to be for the long-term benefit of Scottish football, not for the short-term benefit of Hearts, or any other individual club for that matter.
I think the SPFL have gone about this the wrong way.
For a start, a 15-person panel is far too big.
And the composition is wrong as well. It's men and women who are in charge of the running of their clubs. Where's the variety?
Again, they will speak about the general good of the game, and will probably want to achieve something that does help Scottish football as a whole, but the number one priority will be their own teams.
We need to break free from that.
That's what we got with the first SPFL vote and that's what we'll get with this taskforce.
Four people from different backgrounds would be the way I'd have gone.
You could have somebody like Gordon Strachan or Craig Brown, perhaps an ex-administrator like Roger Mitchell, a players' representative put forward by the SPFA and a lawyer.
That would cover all the bases and cut down the competing voices.
I can't see football restarting until September at the earliest.
That gives us the chance to take our time and be bold. There's no need to rush now that the lower league clubs have been given their prize money.
Maybe we would end up with regional divisions – I can certainly see a strong argument for it.
We had a midweek game at Ayr this season when a combination of the weather and the traffic meant we missed our pre-match meal and were rushing to get ready for kick-off.
Nights like that make you think that there has to be a better way.
And if we had the type of taskforce I'm suggesting, I'd be pretty confident that we'd come up with one.
* Brechin are clearly one of the biggest beneficiaries of the decision to cancel the lower leagues.
It wasn't mathematically certain, but there was little doubt they were heading for the pyramid play-off and all the pressure that brings.
But anybody suggesting that because their chairman, Ken Ferguson, is on the SPFL board means he's been able to shape things to help his own club are barking up the wrong tree.
Do you really think that the big clubs who have the biggest influence on the board would make Brechin's SPFL status their priority? Not a chance.
One of my first games at Meadowbank was at Glebe Park so I'll always have a soft spot for a club that has only got itself into trouble relatively recently.
Hopefully now they'll take advantage of their good fortune and make sure they never get close to the trapdoor again.