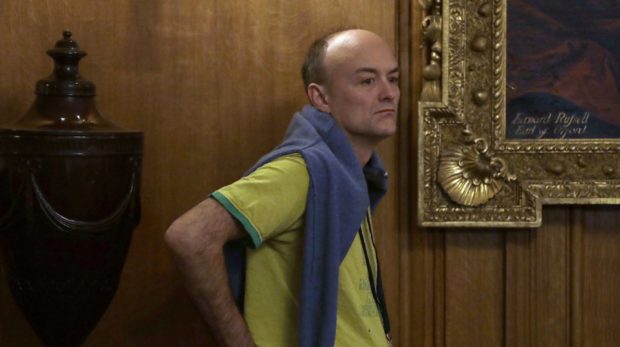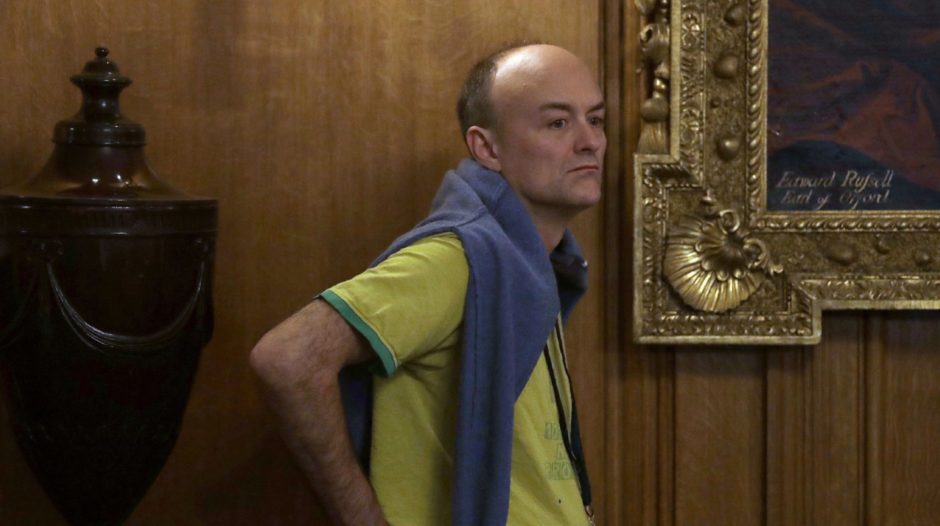 When Scotland's chief medical officer broke the lockdown rules she had helped to create she was left with no option but to resign.
Before falling on her sword, Catherine Calderwood endured a gruelling press conference, during which Nicola Sturgeon did her best to save her.
The doctor, a political ingenue, apologised every time she opened her mouth and was a picture of uncomfortable contrition.
She was given no quarter (except by this column) and as soon as she became the story, she was out. Sturgeon was disappointed but moved on.
The difference between this episode last month and the one still unfolding (at the time of writing) in London could not be more pronounced.
On Monday, the prime minister's special adviser, Dominic Cummings, had his own showdown with the media, after infringing the coronavirus restrictions. By then, the exposé about his sortie to his parents' farm in Durham and his subsequent 60-mile round trip to a tourist spot had been dominating the headlines for three days.
Perhaps an immediate apology from Cummings for making a mockery of the public's pandemic sacrifices would have killed all interest in the revelations. Or perhaps not. Cummings, credited as the brains behind Brexit and Boris Johnson's December landslide, is deeply unpopular inside the Westminster bubble, not least for his contempt for journalists and ministers alike.
What is certain is that by the time he was dragged out into Downing Street's rose garden to explain his decision to drive nearly 300 miles after the rest of the country was ordered to stay at home, the damage had been done. But not, it seems, to Cummings. There has been much talk among Westminster watchers about the PM's dependence on his chief aide. After the last Cabinet reshuffle, one wag tweeted that it was decent of Cummings to keep Johnson on as deputy prime minister.
His hold on his boss has been in evidence over the last few days, most tellingly at the Covid briefing on Sunday when Johnson made a hash of trying to defend him. For a politician adept at playing the crowd, the premier's performance verged on embarrassing. A snap poll suggested Britons remained furious and hostile over Cummings' blatant disregard for regulations they had been observing.
But worse, for Johnson, was to come. Cummings' belated attempt to close down the saga with his Downing Street appearance can fairly be said to have backfired, rather like the toe-curling interview Prince Andrew did with Emily Maitlis to clear his name.
Cummings' lack of regret or remorse, his personal sob story and his bizarre "failing eyesight" excuses, not to mention the references to his grand family estate, will not have endeared him to the public.
That in itself doesn't matter. He is not an elected politician and has no voters to please or constituents to represent. Moreover, he will continue to feel secure in his job, despite abusing his position, thanks to Johnson's devotion.
But – and this point seemed lost on him on Monday – the king-maker has pushed his king towards a precipice.
Failing to heed the chief reason for political resignation (see Sturgeon/Calderwood above), Cummings, now monopolising the news agenda, said he had not even considered standing down.
Covid Britain remains precariously poised, in terms of its economy and health. But as we navigate our way out of the pandemic, all attention is focused on Dominic Cummings.
Even the daily Covid press briefing on Monday was delayed by hours due to the special adviser's scene-stealing floor show.
How can his judgment on issues of state be of such value in Number 10 when he has allowed this fiasco to throw the entire business of government off course bang in the middle of a crisis?
If anyone doubted the harm Cummings has done to his principal cheerleader they need only have watched Johnson's second bid to uphold his "integrity".
Instead of answering questions about Covid on Monday, the prime minister was forced on to the back foot again to justify those London to Durham to Barnard Castle excursions.
With reddening face and quickening temper, our normally affable PM turned on the press in overtones of Trump.
Desperate for a diversion from Cummings, he fiddled with his spectacles in solidarity with his staffer and babbled on about the importance of regular hand washing.
What a fitting metaphor for this unseasonal pantomime. The prime minister has indeed washed his hands – of the people who put him into power, of his duty, and of his common sense, but not yet of his right-hand man.
Cummings' future still hangs in the balance, but what happens to him is almost irrelevant now. Attention has shifted to what the prime minister knew and when. He has lost the public's confidence and, like Cummings, he has lost sight of the truth.