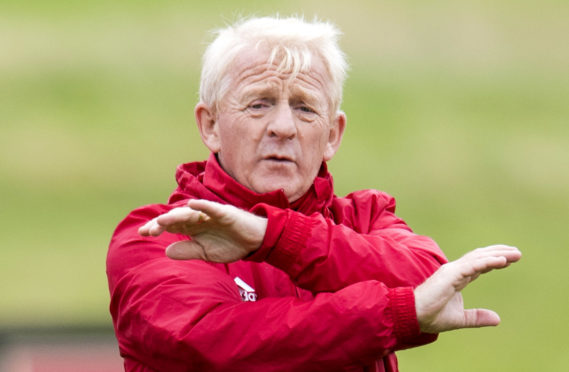 Barry Smith is the modern-day Mr Dundee.
Nobody else even comes close.
From all his years as a player to the Deefiant management season and, most recently, going back to Dens to coach one of the academy teams, he has given more hours to the club than I could even imagine.
He absolutely loves Dundee.
So it goes without saying that it's a sad day that he's leaving as part of the cost-cutting process.
You never say never in football – especially at Dundee. Circumstances change and so do the people in charge so, who knows, maybe Barry's Dundee story has got another chapter left in it yet.
What I do know is, even if there isn't, he will continue to wish the club well. As will I.
It would be wrong to say I'm not worried. Dundee have been a loss-making business year on year for a while now. It's obvious why they have to look at saving money.
As far as the academy is concerned, I'm relieved that all the teams will continue and I take my hat off to the coaches who will work for nothing.
The way things are going down the road at Tannadice, with young players like Lewis Neilson and Logan Chalmers starring in a Dundee United team that has started the season well, isn't the best contrast if you're a Dundee fan.
And it does feel like an opportunity was missed after the Doon Derby to steal a march on United and become the number one club in the city for bringing through home-grown players.
That's all in the past, though. What matters now is how Dundee are going to make sure there are more Finlay Robertsons finding their way into James McPake's squad and other first team managers who come after him.
I do know that there are some really promising young players there. It's not all doom and gloom. With the right coaching, they will still come through, cuts or no cuts.
That's where Gordon Strachan comes in.
For me, the best-case scenario will be if he becomes heavily involved in the actual coaching side of things.
He has got experience and contacts that few others, if any, in the Scottish game can match. What parent wouldn't want their son's youth career guided by a football man of Gordon's stature?
And if he's a hands-on presence at the new training facility, there genuinely will be a silver-lining to this story.
* I'm quite happy with the look of the latest Scotland squad.
It's a positive sign that Lyndon Dykes has chosen to go with us and he will be another strong option for the lone striker role that is so common in international football these days.
I also like the fact that Steve Clarke has called up young Robby McCrorie.
I've seen him play for Queen of the South and, technically, he's a very neat and tidy goalie.
You want somebody more experienced as the back-up keeper but it's right that you look to the next generation for the third in line.
* As you read this we'll have been back for our first training session at Arbroath last night.
I'll be able to give a report on what the 'new normal' is like in next week's column and whether getting the banter with the lads going again has been worth the wait!