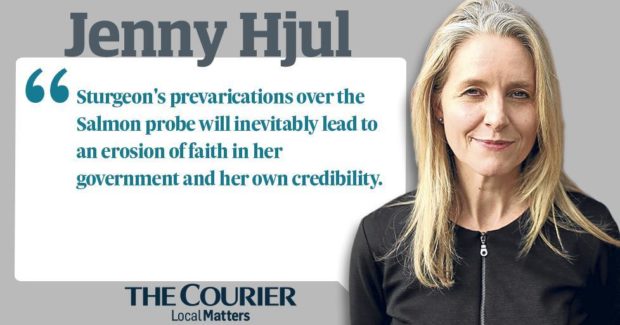 The Conservative MSP Oliver Mundell did himself no favours when he called Nicola Sturgeon a liar in the Scottish parliament last week.
The "l" word is deemed unparliamentary, in Westminster as well as Holyrood, and breaching the protocol is punishable by exclusion, something Mundell would have known.
However, at risk to his own reputation, he decided it was time to shine a brighter light on the murky goings-on at the heart of the SNP government.
There is growing frustration among MSPs on all sides of the political divide over the first minister's refusal to comply with the inquiry into the Alex Salmond case.
To recap, she vowed last year to make available any documents requested by the committee investigating her government's botched handling of allegations against Salmond. But it turns out that her promise was merely a ploy to deflect attention away from a process which cost the taxpayer more than £500,000 and exposed what Salmond claimed was the bias of her inner circle.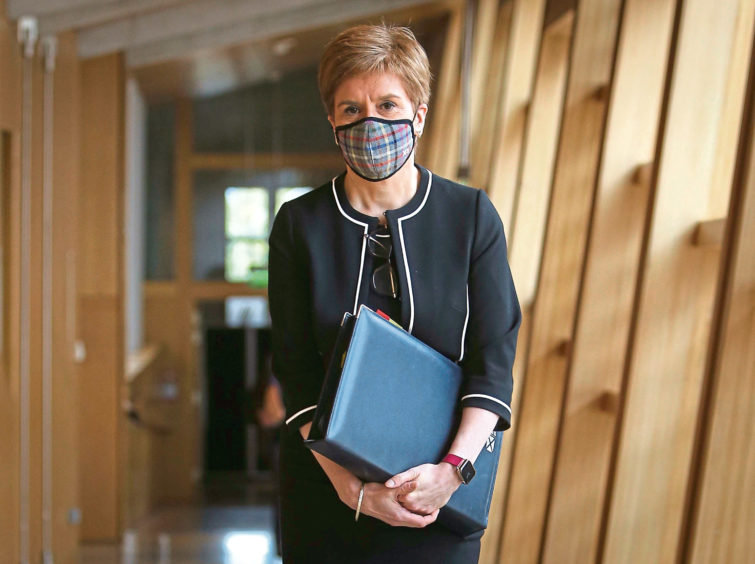 Of course, since then we have had the former first minister's trial and acquittal on sex charges earlier this year, and the subsequent bitter fall-out between the Salmond and Sturgeon camps.
Against the backdrop of a global pandemic, Sturgeon perhaps hoped she could evade the scrutiny of a committee headed by a member of her own party, Linda Fabiani. But her lack of co-operation, withholding key evidence and hiding behind legal arguments has created mounting unease over her integrity.
Matters came to a head last week when Sturgeon refused to confirm, or deny, the authenticity of messages sent by her husband, Peter Murrell, also the SNP's chief executive, apparently urging action against Salmond following his first court appearance.
It is surely inconceivable that she wouldn't have known the level of Murrell's involvement, and her wriggling, under questioning from Ruth Davidson, confirmed fears that the incestuous marriage of party and government within Sturgeon's own household would one day end in tears. Even Scottish Nationalist sympathisers have worried that transparency would be forfeited by such an arrangement and calls for Murrell's resignation are long overdue.
However, the defenestration of her partner (professionally not personally) would not let Sturgeon off the hook.
Clamour for the truth
Fabiani has quite rightly suspended the inquiry's proceedings until she receives the responses it seeks from those in power. And the clamour for the truth is being joined by one-time allies, such as Noel Dolan, Sturgeon's special adviser when she was deputy first minister. To Mundell's cries of "liar", Dolan accused his old boss of "making a mockery" of Fabiani's committee and undermining the parliament for refusing to provide requested information.
Sturgeon's approach when under fire is to affect outrage and accuse her inquisitors of asking the wrong questions. So far, she has emerged largely unscathed, especially during her daily Covid briefings, where she shrugs off journalists trying to hold her to account.
But in going back on her word to the parliament over the Salmond inquiry she is on shakier ground. The only conclusion now being drawn from her blocking tactics is that she has something to hide.
How will this all end? With the government's continued obfuscation, little progress will be made by Fabiani and her team. This risks the inquiry being dragged out, possibly until next spring, which would be of more benefit to the opposition than the Nationalists, who won't want their dirty laundry washed in public so close to the Scottish elections.
Question of trust
Of more immediate concern for Sturgeon, though, is the question of trust. Her prevarications over the Salmon probe will inevitably lead to an erosion of faith not just in her government, her advisers and her party machine, but in her own credibility.
Already, her authority has been challenged over the sorry episode of Margaret Ferrier, who would not give up her seat despite being ordered to do so by the SNP leader.
Sturgeon is now determined to impose stricter Covid restrictions on the long-suffering Scottish public, extending measures nationwide, possibly for months.
However, public tolerance for further constraints that have limited scientific justification will depend heavily on the government's standing among voters.
Sturgeon won widespread compliance in March when the entire nation grouped together in the face of the pandemic. Today much has changed, with more known about the disease and people starting to question the draconian curbs.
Mass obedience is not guaranteed as businesses go bust and lives are put on hold again. Just when she is about to need it most, Sturgeon is destroying public trust in her leadership.