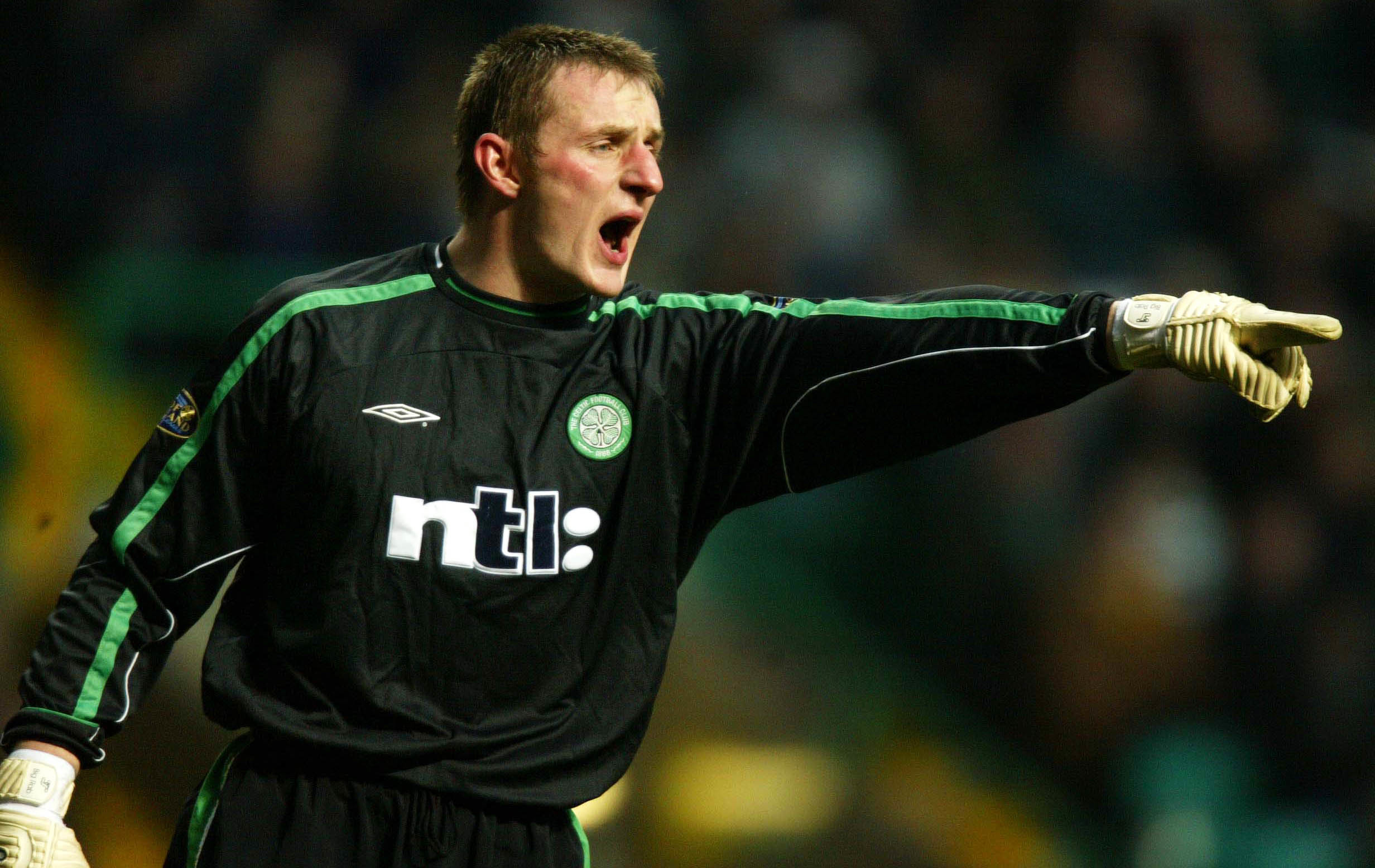 This Sunday marks 20 years since I completed my move from Dundee to Celtic.
Claudio Caniggia had just arrived and I was getting shoved out the door so they could get some money in!
Believe it or not, I was a creature of comfort. I didn't like change. I had been apprehensive about joining Dundee from Livingston and I felt the same about this.
Celtic had great players in their squad, huge characters too. There were the likes of Henrik Larsson and Chris Sutton, and Dmitri Kharine was one of the keepers at the time. He'd played at the World Cup and even though he wasn't No1 at the club, you had so much for respect for what he'd achieved in his career.
Rangers came in for me before Celtic did. I spoke to them and I was told I'd play six games before Stefan Klos returned from injury.
That put me off a bit.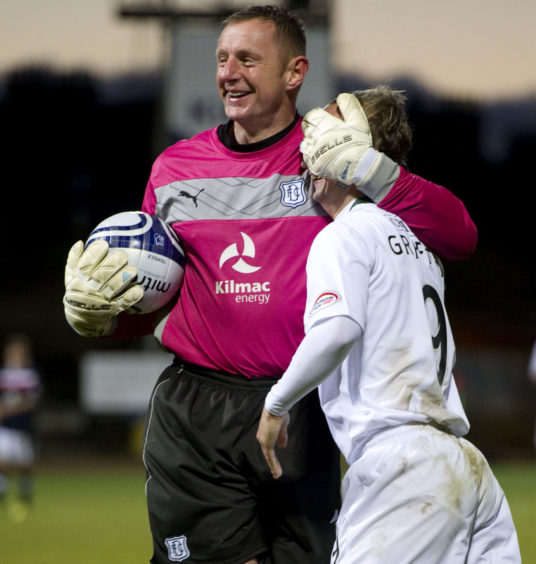 I'd played nearly 80 matches for Meadowbank Thistle and Livingston, and around 130 for Dundee, so I just wanted to play football.
Martin O'Neill spoke to me about going to Parkhead and said: "It's a straight fight between you and Gouldy (Jonathan Gould)."
I won a few trophies, including three league titles, with Celtic so it wasn't a bad decision at all.
We had great times and I made a lot of great friends, from the players and their wives to the people behind the scenes and it's always great to catch up with them.
There were highs and lows but I'm delighted with what I achieved at Celtic.
Reaching the Uefa Cup Final was an amazing achievement. Bobo (Balde) and I were criticised after it but we were in the team when we were beating Liverpool and Blackburn and nobody complained.
Jose Mourinho's Porto won the Champions League the following year and that shows just how good they were.
Martin was an unbelievable manager and he'd learned from Brian Clough at Nottingham Forest.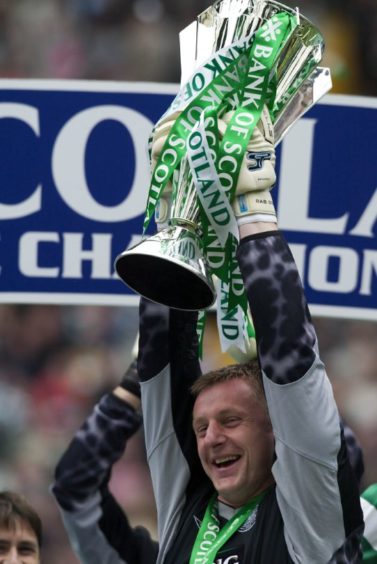 He took a young boy from Lanark who'd been playing amateur football until the age of 21 and got him playing Champions League football.
I was never the most talented but if you've got the work ethic and a bit of belief you can go far.
A lot of young guys get released and disappear but you should never give up because there's always someone waiting to take a chance on you.
'Cowboy' McCormack signed me for Dundee and Billy Thomson had the patience to work with me.
I'd never really been coached on a full-time basis and the way he encouraged me to go and enjoy my football was refreshing. It's always great to hear from Billy.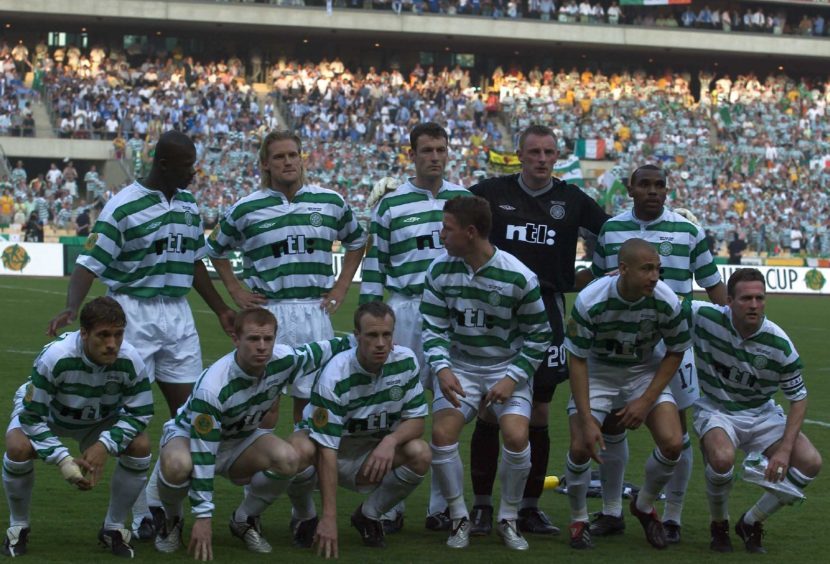 Dundee took a chance on me and I'd like to think I repaid that loyalty. I could've left on a Bosman but I signed a deal so there would be a fee and it was the right thing to do.
I was so grateful for the opportunity they'd given me to play full-time football.
Two decades on, I've still got an amazing rapport with Dundee fans and I'm privileged to be in the club's Hall of Fame.
---
It's the first Old Firm game of the season on Saturday and it promises to be a cracker.
I think Rangers have improved massively this season and they've looked the part however I think Celtic will edge it.
They'll be without a few key players because of Covid-19 but this team has a lot of character as well as quality.
---
Losing to Ross County on Tuesday night was frustrating – we scored a great goal but we didn't get a decision all night.
Well, in fact, we got one and we scored from it.
We're disappointed with the goals we lost but I'm sure the gaffer will look at it and think we did well against full-time opposition.
We kick-off our Championship campaign on Saturday away at Raith Rovers and we're really looking forward to it.
---
Craig Wighton got a hat-trick for Hearts against Raith Rovers the other night and I'm not surprised he's in form.
I've played against him and we had him at Arbroath. He has a great attitude and is really good at getting you up the park.
I'm sure he'll enjoy a good season, just as long as he doesn't play well against us!
---
Everyone is quick to batter Scotland when we're getting beat so Steve Clarke's side deserve a lot of praise for the recent run.
It was great to see how much it meant to Andy Considine as well. I love seeing guys that still want to play for their country.
I've never understood guys that don't want to.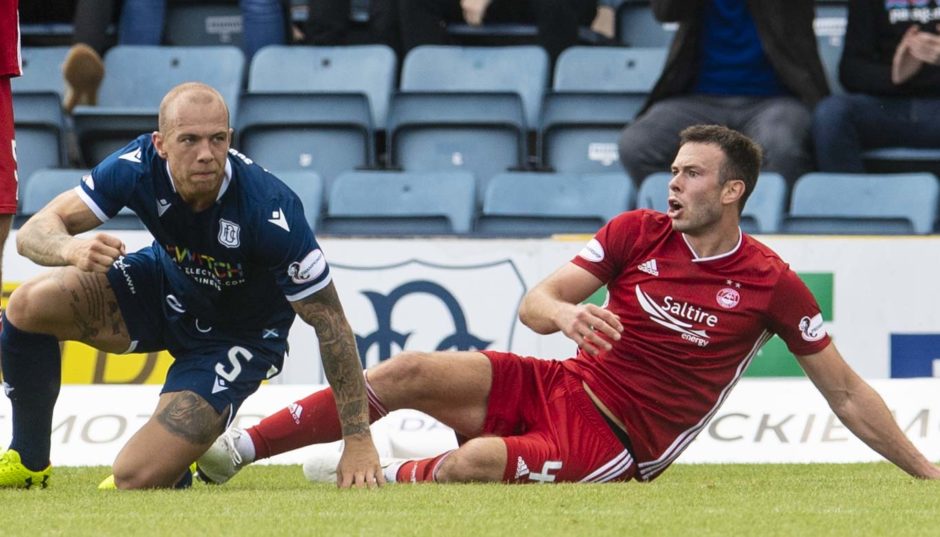 Clubs are your bread and butter but to play for your national side is an honour.
My mum's buried with one of my Scotland caps and I treasure that because I'll never forget how she supported me growing up.