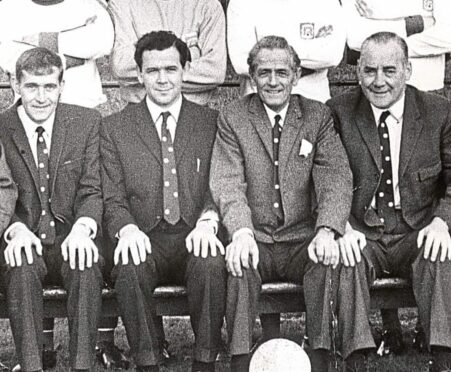 Recently reading of chairman John Christison being honoured for his long-service to Arbroath, brought back memories of a double transfer the Gayfield Park men were involved in.
This happened in late 1979 and netted the Red Lichties a cool £100,000.
Legendary manager Albert Henderson was in charge of Arbroath at the time and his prowess extracted that six-figure sum in exchange for players Joe Carson and young Dundonian Albert Kidd.
I don't know if I've told this story before about Albert but, if I have, then better twice than not at all!
In the mid-1970s, my playing career with Broughty Athletic juniors was cut short with a knee injury and, as several events unfolded over the next few months, I ended up being appointed as a coach and then manager of The Fed.
Around this time, Albert Kidd was one of several players who then came to join Broughty on leaving his boys club.
Kidd we knew was a Brechin City 'S' signing, but had not been called up, and he signed a form for us for the new season but what unfolded soon after was disappointing.
Around a week later, the young player contacted Broughty to ask that the registration be cancelled.
He revealed Brechin wanted him to join Carnoustie Panmure juniors as they had contacts in that club and could better monitor the player's progress.
I remember our secretary George Christison (yes, another Christison) being livid that Brechin had not contacted our club personally but eventually agreed to tear up the form.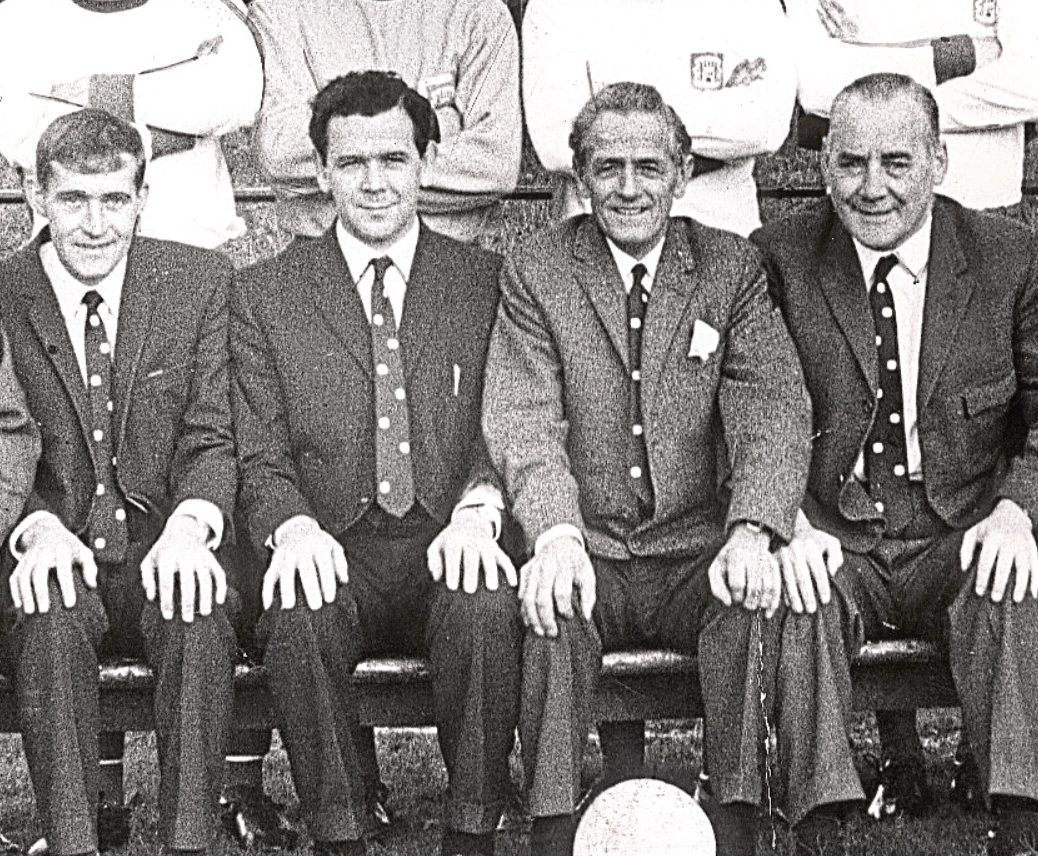 Kidd didn't last too long with Carnoustie either, though, as he was soon called up to the senior side.
Staying with the Red Lichties, retired dock worker Sam Duffy responded to one of our old Sporting Post Readers' Queries.
"As a boy, I remember that Arbroath 5-0 win over Dundee," said Sam, now living in Carnoustie.
"However, I don't remember the goalkeeper Ian McGraw. How many games did he play for the Lichties?"
McGraw was signed from junior side Rutherglen Glencairn in July 1947 and played in 14 league and six League Cup games for the Gayfield side in the first few months of season 1948-49.
He was then transferred to Leicester City but did not feature in The Foxes' FA Cup Final side of 1949, where they lost 3-1 to Wolves.
Delving into the company archives as I do, falling on to the floor was a cutting of the time Arbroath reached the Scottish Cup semi-finals in season 1946-47?
So it seems fitting to include this in this 'Arbroath' article.
They were beaten 2-0 by Aberdeen at Dens Park in the semi-final.
Arbroath lined up — Bonnar; English, Evans; Fraser, Hynd, McGinlay; Timmins, McMullen, Carrie, Hill, Smith.
In the first round, they beat Stenhousemuir 2-0 after a 2-2 draw. Carrie scored both goals in the first game, and was also on target in the second, along with Timmins.
In the first game, Arbroath lined up — Bonnar; English, Evans; Fraser, Hynd, Gavin; Timmins, McMullen, Carrie, Hill, Smith.
For the replay at Ochilview, McGinlay replaced Evans.
After a bye in the second round, Raith Rovers were beaten 5-4 by an unchanged line-up in the third round. The goals came from Hill 2, McMullen 2, Carrie.
There were no changes to the line-up as the Red Lichties went on to beat visiting Hearts 2-1 in the quarter-final, Hynd and Carrie on target.