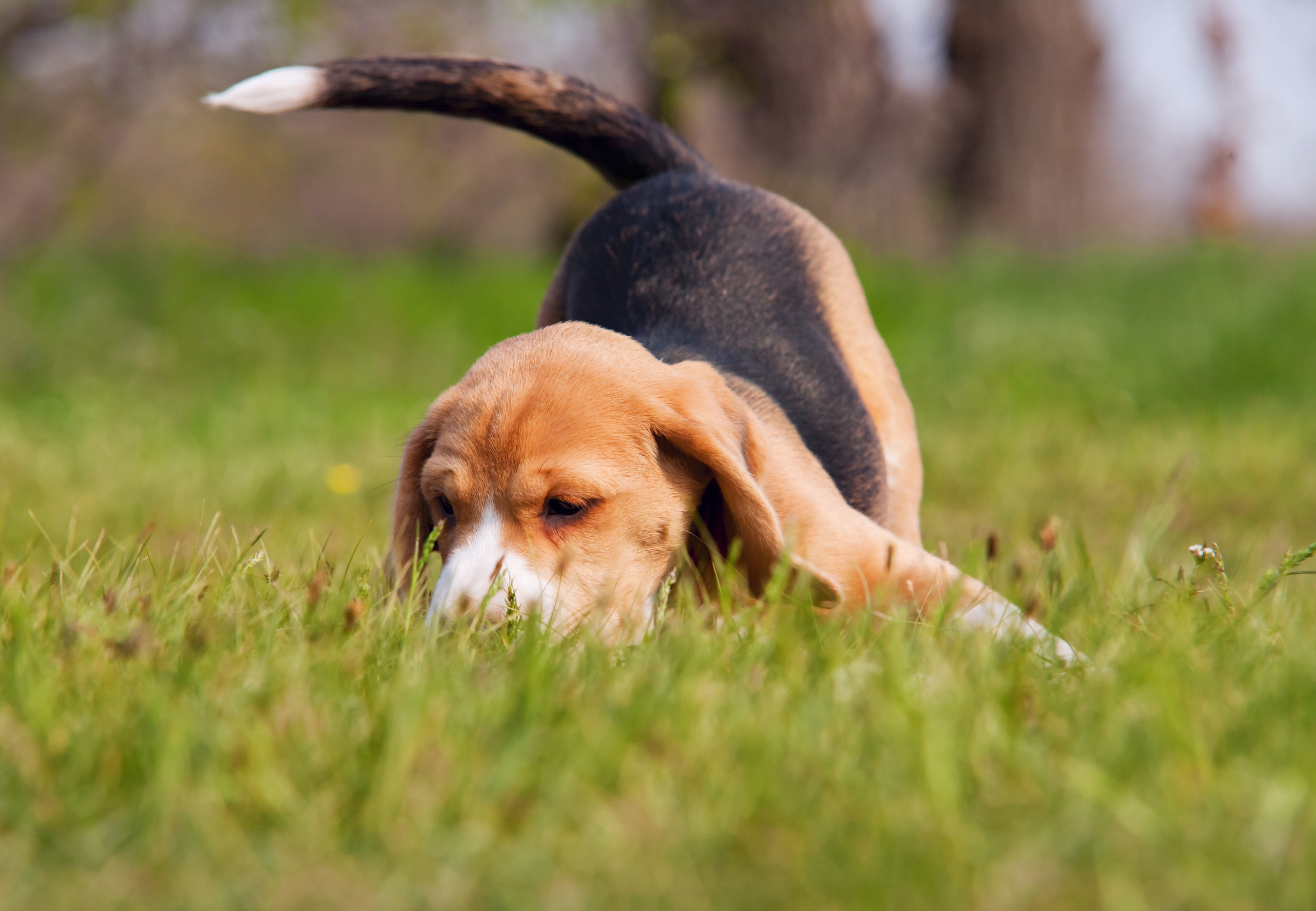 It is official: the further north you live, the colder it is – and the the harder it can be to wag your tail. Happily, for our lot there is no such canine misery. The littlest MacNaughties is one of the world's waggiest woofers.
Come rain or snow, Rummie the Norfolk will wag for Scotland. And when it comes to twitching extremities, Barra the Cocker, doesn't do badly, either,
I once had to judge a waggy tail competition. It was at a local fete and it was taken very seriously. Dozens of owners and their precious pooches paraded past. Dog biscuits rattled in pockets. Shrieks of encouragement filled the air. There were whistles of appreciation – and hairy tails wagged ten to the dozen.
But how was I to choose between the Dachshund and the Deerhound? Should I opt for the Sheepdog or the Sheltie? Must it be decided by length of tail or speed of wag? It was certainly not a doggie smile that would clinch things. Despite their masters' enthusiasm, most pooches looked deeply gloomy.
Perhaps they would rather be running after rabbits than striding the carnival catwalk. In the end I went for the Westie. Not just because he was a ferocious wee wagger. He was also the cutest contestant of the lot.
Judging anything or anyone is a dicey occupation. I was once chased from a tent by a bunch of irate housewives after having to decide the winner of a shortbread competition. Choosing the best pot of raspberry jam may mean you become persona non gratis in the village. And don't get me going on bonny babies. Because to every mother, her baby is without question the most beautiful creature around.
As it is, the endlessly wagging MacNaughties are a comfort to us as we lay the chief's mother to rest. Funerals are fraught at any time. All that planning among the sorrow. Does everyone that should know actually know? Which hymns should we choose and who does what reading? What should we wear? Crucially, do we lay on sandwiches and sausage rolls for thirty, or do we cater for a hundred?
There are flowers to choose and we go for pink. My mother in law loved this colour and picking pretty blooms proves a diversion. But emotions are raw and tempers are tested. Nerves are steadied by sympathy and efficiency – and the odd glass or two. In my case, it's white wine whilst the MacGregor chooses whisky.
The Blairgowrie funeral parlour has everything off to a tee. Importantly, the crematorium is not a scary place. Ashes to ashes: it is what they do. But the folk at Perth are kind and it is a calm and dignified process. Finally, Carleen the much-loved Newtyle minister, presides over a poignant service of remembrance in the local church, as friends and family rally round. My dear mother in law is on her cloud. If there do happen to be dogs up there, let's hope they are wagging…