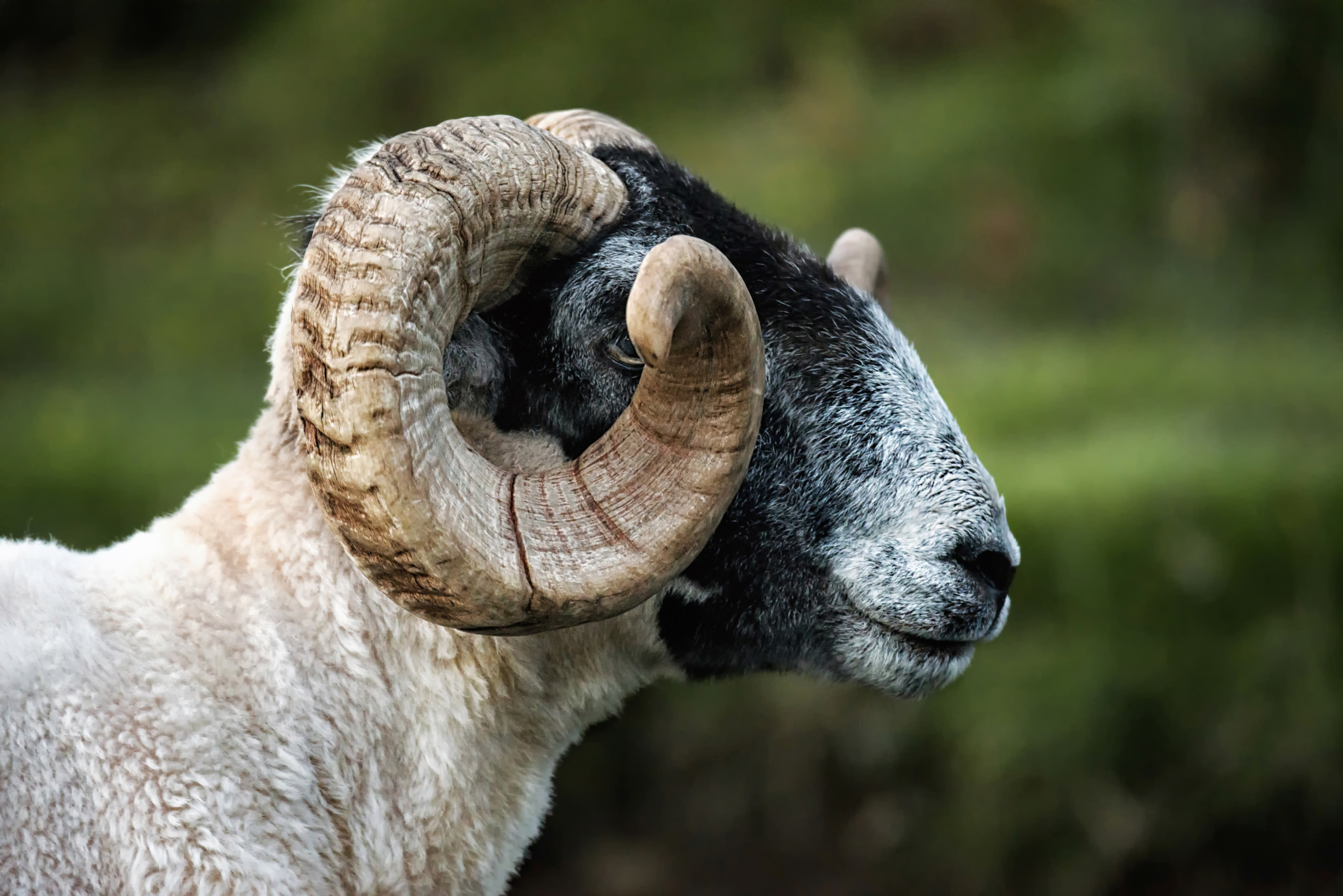 We have a new influx of sheep in the field and it drives the MacNaughties mad. Normally it is the cheeky red squirrel that gets them going. Especially when he has the gall to casually take the bread from the bird table.
Now attention is focussed on grazing white intruders. Not that the doggies are anywhere near. For this poochie posturing is done some distance away. The indignant squeaking and the outraged huffing and puffing comes from behind the safety of a double-glazed window.
The MacNaughties are endearing, but not brave. They are what you might call all mouth and no trousers. As the Americans say, all hat and no cattle. Or, in this case, sheep…
Nevertheless, I still worry about them worrying sheep and am told that one of the ways to prevent it is to put them in a pen with a ram. It sounds cruel. Then so is sheep worrying.
They would not last five minutes with one of the woolly beasts we filmed this week in the Scottish Borders. The Kelso Ram Sales is the biggest one-day sale of tups in the world. It is an agricultural sight to behold.
Five thousand rams of varying shapes, sizes and colours wait in straw-lined pens. Some can weigh several hundred pounds. They have been carefully clipped and brushed and every now and then a concerned owner wipes a line of dribble from their noses.
Each must look his best as he struts his stuff in the auction ring. From the Suffolks to the Texels, the North Country Cheviots to the Oxford Downs, they are a beautifully beefy bunch. And that is the sheep, not the farmers.
The Kelso Ram Sales started back in the early nineteenth century when a hundred and twenty tups were auctioned off for between three and six pounds a head. These days, average prices can reach six hundred. This year, one specimen, a Bluefaced Leicester from Ayrshire, goes under the hammer for twelve thousand.
There is much gasping among those watching. It is a lot of money. Then there is a lot of him. Choose a ram like you choose a woman, I am told by one farming tease. Nice firm legs and a large bottom… I think he is joking.
You see some characters on your way. A day out this lively livestock sale is fascinating. We talk to farmers from Germany and Northern Ireland. We meet sheep breeders from Abernyte and Forfar.
Lines of vast marquees shelter loudly bleating animals. Expert auctioneers in sixteen rings gabble away, using words only true country folk understand. When it comes to sound and pictures we are spoilt for choice. We also leave with useful advice. Some rams are fairly friendly. Others are just downright mean.
So never ever turn your back on a ram. And whatever you do, do not try to run away from an attacking tup as he will certainly outrun you. It sounds a dicey business to me. The MacNaughties had better stay behind that window…