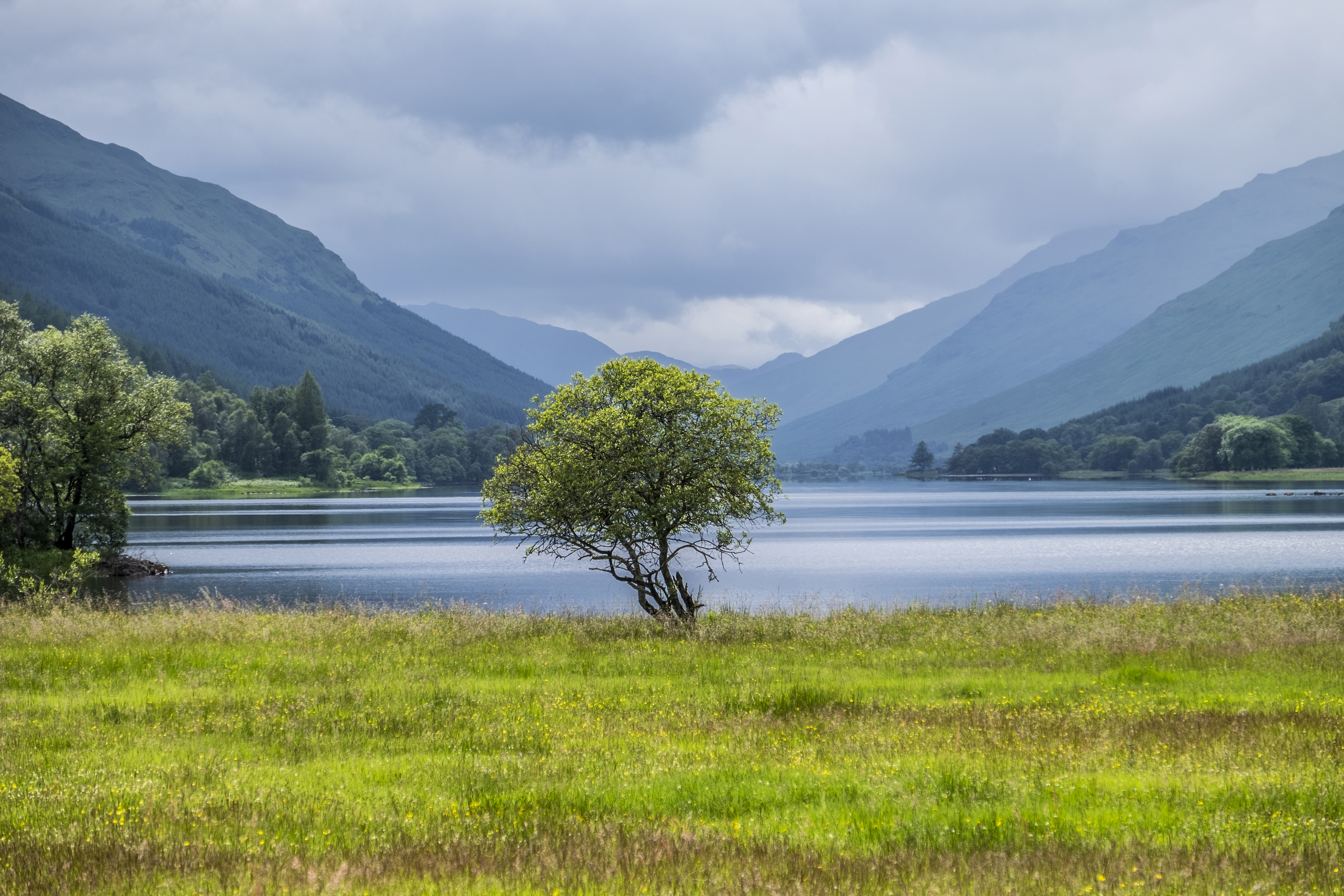 This week we take my mother-in-law's ashes across to west Perthshire. Fanny died last August, so the precious cargo has been keeping watch over our house for a year.
But her wish was to be with her husband – so her final resting place is a red-sandstone mausoleum in a winding glen. Despite the midges, it is one of the most glorious spots.
Balquhidder was originally Clan MacLaren territory. Then the MacGregors invaded, killed eighteen MacLaren families and settled the place themselves.
As the years went on, it became Rob Roy country. Indeed, in the kirkyard of a pretty place of worship is the grave of the legendary MacGregor outlaw.
Our own MacGregor crypt also has a Gothic, church-like look. And it is worthy of some hammer house film.
A decade ago ancient bones were found in a box in the cellar. They are thought to be those of an Indian nanny who came to live with the MacGregor family when they returned from working in the Indian army.
The MacGregor had them reburied and a minister came and said prayers. But the main purpose of this two-hundred-year old burial place is to house the remains of successive MacGregor chiefs.
Six lairds and their wives lie here. Outside are more distant relatives: an aunt and an uncle among them.
We have not been here for some time and the place is overgrown. All that vegetation encouraged by plentiful Highland rain.
I make a mental note to bring gardening tools next time. The chief unlocks the rusty Victorian gates. Our boots crunch on the gravel path and he turns the key in the metal-studded door.
Inside, it is as cold as the grave. Then what else could it be? My brother-in-law and his family have now joined us and the ritual begins.
The casket is a pretty light wood with a blue tassel attached. Despite solid brass handles, it is not heavy. In the end, of course, all is dust.
The MacGregor places the box in position. Fanny now lies next to Gregor. She – and he – are wished peace and a good journey.
It is a ceremony we have been meaning to perform for some time. But then it is perhaps not as overdue as one might think.
From South Africa a friend tells me she still has her father's ashes, fourteen years after his demise. They are being kept in a well-stocked wine cellar. Which, as a bon viveur, is exactly where he would want to be.
Another colleague has her mother on the mantelpiece, six years on. She is undecided about whether they will be scattered on land or sea. And it comforts her to be able to say the odd word or two to her missing parent.
Back in the mausoleum the chief points to two empty bays. When the time comes, one is for him. The other is for me. As they say: see you soon, but not too soon…