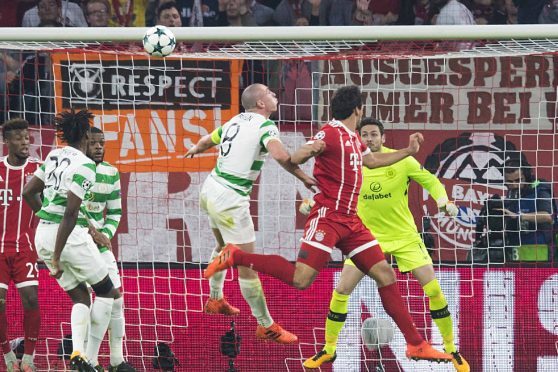 Has the art of great defending been lost in Scottish football?
After watching the Celtic rearguard being dissected at Bayern Munich in midweek, I wonder whether the days of the great football backlines might ever be recaptured.
In years gone by, the back-four positions were filled by dominant figures in the Scottish game who became legends.
The Paul Hegarty-David Narey partnership at Dundee United and the Willie Miller-Alex McLeish pairing at Aberdeen repelled the finest European talents for years, playing in defences which were as solid as the foundations of Edinburgh Castle.
Historically, in the full-back positions in Scotland players of the calibre of Richard Gough, Maurice Malpas, Aberdeen right-back Stuart Kennedy or one of Scotland's finest ever full-backs, Danny McGrain, were very difficult to get the better of.
They were all fiercely competitive, tough and very adept at spotting and dealing, in a brusque and efficient way, with dangerous balls and opponents.
Celtic were skewered in midweek and their defensive formation faced with top-quality opposition gave real cause for concern, against players who were physically stronger, quicker and more streetwise.
Their defence lacked awareness, sharpness and concentration.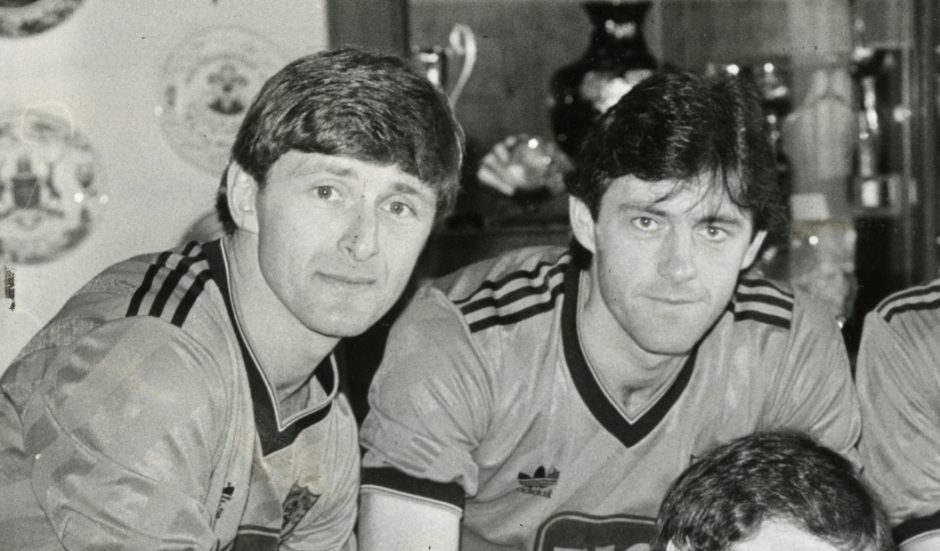 The truly great defenders spot danger quickly and attack the ball with relish. They clear danger without hesitation. Often it's not pretty but it is effective.
Great centre-halves stick to their opponents like glue, and intimidate and bully them to break their confidence and willpower.
Defending as an art now seems to have taken second place to the silkier skills of midfielders or forwards but it remains an absolutely crucial element of any team.
The ability to read a game, to shadow and shackle an opponent and to shut attackers out of a match is an essential component of any great side.
Most kids now appear to want to play the more glamorous roles in the team but great defending is arguably more important than any other area on the pitch.
Solid back units can suck the life and the energy out of an opposition, often even before the teams have taken the field.
Nothing is more dispiriting to attackers than knowing that they face a defence which is superbly marshalled and organised, and will give no breathing space and no respite for the duration of a guaranteed, bruising 90-minute physical battle.
Psychologically, the Aberdeen duo of Miller and McLeish often had opponents beaten before the match started, so formidable was their reputation.
When the mighty Barcelona were humbled at the Nou Camp and Tannadice in 1987, defenders of the quality of Hegarty, Narey, Malpas and John Holt faced two of the top attackers in the world in Mark Hughes and Gary Lineker.
Schooled by Jim McLean in the finer arts of defending, the United players subdued the renowned Welsh and English strikers who were blessed with great physical prowess and pace.
Defence is the rock on which great football teams are built.
Recently the focus has shifted to other areas of the pitch but top-class defending is the glue which binds great teams: no outfit is complete without it.