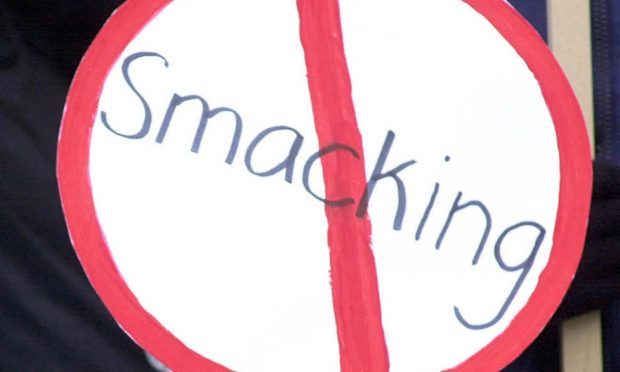 Nicola Sturgeon will have been pleased, on the whole, with the headlines that greeted her decision to ban the smacking of children in Scotland. While her government presides over a crisis in primary health care and plummeting education standards, the debate about physical punishment provides a handy distraction.
Although it was a Green MSP (John Finnie) who brought forward the smacking legislation in a private member's bill, Ms Sturgeon announced last week that her government would not oppose it. There is also support for the move from Labour and the Lib Dems in Scotland. Banning things is a convenient way for this administration to look effective without doing anything. Just the other week Ms Sturgeon threw her party's weight behind a fracking ban in Scotland – another wheeze of the Greens.
Politically, the SNP, having lost its overall majority in Holyrood, needs the six Green MSPs on board to pursue its separatist agenda. The fact that Green whims rarely reflect the greater public interest is not an issue for the Nationalists, so long as the tiny pressure group continues to prop up the SNP's independence dreams.
Scotland's ambition to become the first part of the UK to ban smacking outright comes, like the fracking ban, without proper consultation. This has caused outrage, most immediately from the lobby group Be Reasonable Scotland, which cautions that parents could be jailed for minor offences and that social services will be overwhelmed.
Child abuse
Ten years of Scottish Nationalist government have acclimatised us all to the 'state knows best' approach of the SNP, which has never been a party of consensus. Look at its dogged attempts to introduce the controversial Named Persons legislation in the face of overwhelming opposition and expert advice that it was unworkable.
And, of course, the constitutional question continues to dominate political discourse thanks to the Nationalists – despite being very low on the nation's list of priorities – post-2014.
It's impossible to know how Ms Sturgeon's sudden interest in smacking resonates among Scots because their opinions have not been sought. Current laws here already protect children from physical abuse, though a defence of 'justifiable assault' permits smacking (with caveats) as a punishment. This will no longer be the case once the law is changed, and parents could be criminalised for, say, a slap on the back of their child's hand. It is a grey area. The notion of 'justifiable assault' is out of step with liberal parenting, and it is conceivable that a majority of parents would agree that smacking children is unacceptable in any circumstances.
The fact that about 50 other countries, including France, Germany, Denmark, Norway and Sweden, have similar laws puts the Scottish decision into perspective. However, enforcing such a ban will inevitably harm rather than help the communities it is aimed at. Like the scolding of expectant mothers over their drinking habits, the most at risk demographic is the least likely to get the message.
The case loads of family social workers are not exclusively drawn from the ranks of the disadvantaged, and vulnerable children emerge from privileged backgrounds, too. But recent shocking incidences of child abuse have tended to be linked to the most dysfunctional and marginalised members of society, who have managed to escape the notice of the professionals paid to look out for them.
Mr Finnie's smacking ban may bring to justice a few, at the end of their tether, young, single mums but it won't address the problems that provoke parents to lash out, instead of reasoning with their screaming toddlers, as model middle class motherhood has been conditioned to do.
General practitioners
Mr Finnie insists his law will enable children in Scotland "to flourish in a healthy environment". And it probably would do some of that if all youngsters got off to a good start in life. In Scotland, after years of SNP government, this is far from the reality. Circumstances of birth determine a child's outcome more now than they did a decade ago, and the attainment gap between poor and rich kids grows ever wider, as the Nationalists and their Green pals navel gaze about, respectively, what it means to be Scottish, or how to reverse the advances of industrialisation.
In other news this week, it was revealed that cuts in primary care had reached dangerous levels and would leave a shortage of 1,000 GPs by 2021 north of the border. When challenged, the Scottish health minister had no answer, except her usual – that any criticism was "Tory hypocrisy".
Who suffers most when general practitioners are a scarce resource? The SNP is too lazy to make the connection between its failing health provision and lapses in ideal parenting, but it will take much more than a smacking ban to keep all children safe.