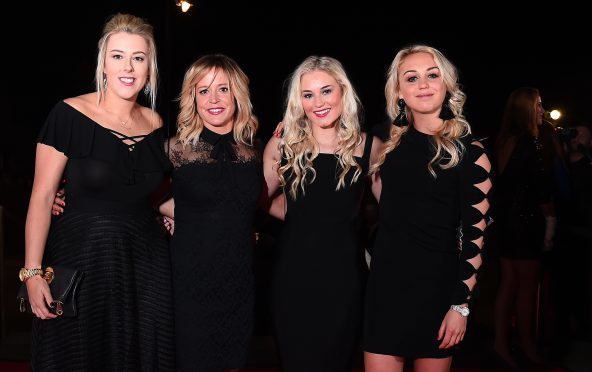 There have probably been times when winter Olympians have felt a bit like second class citizens compared to the summer Olympians but that certainly isn't the case anymore.
I've just come back from London where we enjoyed our night at the Team GB Ball.
My first Games in 2010 seems like a long time ago and I certainly can't remember going to one back then.
The scale of a Winter Olympics will never be as big as a summer Games for one obvious reason – there aren't and never will be as many sports.
Those of us who have chosen winter sports to play, and are lucky enough to make it to the top level, don't expect the build-up and the hype to be the same.
What you hope for is that a Winter Olympics brings a brighter spotlight on your sport and if you win a medal you get the recognition that somebody who wins a summer medal would. I think that is the case now.
There are certainly less of us, that's for sure!
I think team GB will be sending 65 athletes to Pyeonghchang and the medal target is between four and six.
There is a positive to that.
The team is much closer because there are so few of us.
You get to know everybody on first names terms, which would be impossible if you're going to a summer Olympics or even a Commonwealth Games.
And if you manage to win a medal you feel that everybody is really invested in your success and you are part of a select club.
The 100 Days to Go event has certainly whetted the appetite to become a two-time medal winner, that's for sure.
* I think we can safely say that Elise Christie will be going into the Games with the most attention from a British point of view.
Everyone remembers her heart-break four years ago. And we Brits like a good back-story.
Elise has just won the Sportswoman of the Year award for becoming a world champion and that has added to the expectation that she will complete the story with gold in Pyeongchang.
It will bring pressure as well, though.
I'm quite happy to be going there in a similar sort of a position as four years ago.
We're not looked upon as nailed on for gold, with anything less being a failure.
We know we'll be talked up as one of GB's best medal chances and that if we perform to our best we'll be in with a chance of winning.
That's a position we're used to and will be pretty comfortable with.
* I really hope that Bradley Neil can finish the job off and secure his European Tour card this week.
People had written him off a bit a year or so ago and he's been near the top of the Challenge Tour order of merit for most of the season.
The pressure on Saturday will be enormous because not only will he have his own personal ambitions that he wants to fulfil, there will also be sponsorship implications.
If ever a round of golf is a career-changer it is this one.