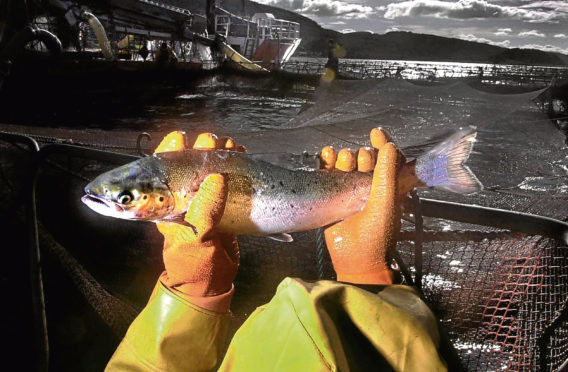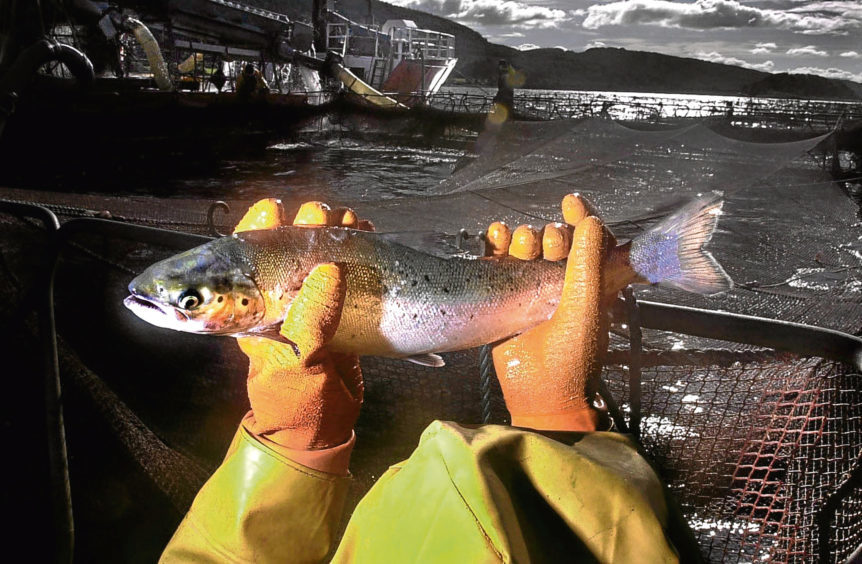 In the 1970s it was not unusual for those living in some of Tayside's coastal communities to see a marksman splayed on the beach, taking aim at the seals in the estuary. Shooting these predators was crucial to protecting the salmon netting industry and, perhaps because the sector gave employment to local people, there was little, if any, outcry over the cull.
Fast forward 40 years and there has been a reversal of sympathies: now the lot of the pest is held in higher esteem than the livelihood of the person.
In the past week it has emerged that the Scottish Government sought an exemption from new US rules concerning the shooting of seals. Under its Marine Mammal Protection Act, it is illegal to intentionally kill or injure seals in US fishing operations; from 2021 this will also apply to imports of fish that do not meet the American standards.
Scotland is in the firing line because it is a major producer of salmon and one of its most lucrative export markets is North America. (At this stage I should declare an interest, as editor of a fish farming publication.)
Last year salmon exports to America were valued at £193 million. Farmed salmon is the UK's, not just Scotland's, biggest food export, raking in £600 million last year. Is it wrong, then, that the government here would try to protect such a vital income earner? Yes, apparently, judging from the hysterical reaction – including from BBC Scotland – to the news that officials have been working behind the scenes to secure a get-out clause for salmon farmers, who are licensed to kill seals that target their fish. Other big salmon farming countries, such as Chile, Canada and Norway, which sell fish to the United States, have been doing the same.
This is not about the conservation of a threatened species. Grey seal populations in Scottish waters are buoyant, although there has been a decline in the number of harbour or common seals, but only on the east coast, where there are no fish farms, and in the northern isles. On the west coast, where most salmon farming takes place, harbour seal levels have risen by 60 per cent or more in the past six years, according to research in 2015 by the Sea Mammal Research Unit at St Andrews.
The Government publishes details of every seal licence, and records that for both grey and harbour seals the maximum number shot, by farmers and fishermen, represents under 0.1 per cent of total populations.
If salmon farmers were trigger happy, reactions to the dispatch of seals might be justified but shootings are a last resort when other anti-predation measurers – such as acoustic deterrents and certain types of netting – have not worked against persistent attacks.
Then, the welfare of the fish, assailed by a determined predator, must also be considered, along with the commercial consequences.
Still, Fergus Ewing, rural economy minister, said government and industry were doing everything possible "to ensure that the best environmental practice is followed" and he hoped that the killing of seals would become unnecessary in the near future.
That is not good enough for the animal rights activists, who would gladly see entire rural communities lose their economic lifeline if it meant saving one cuddly seal. Their howls of protest are to be expected but the so-called conservationists' objections make no sense. Green MSP Mark Ruskell said he was pleased the government's attempt to secure an exemption to the US ban had failed.
His priority is not saving the seal but shutting down the salmon industry and, to this end, he has sided with the most strident anti-farming campaigners. Presumably, they would all like a repeat of the Highland clearances, with jobs destroyed and mass migration to the cities, as that would be the ultimate outcome if they got their way.
But why stunt a relatively new industry that, with its advancing technology, has the potential to safeguard the global environment for generations to come?
The seas cover 71 per cent of the earth's surface and must be harvested to reduce pressure on overfished wild stocks, and feed the world. While water and land shortages will challenge crop production in the end, aquaculture, if encouraged to flourish, will provide protein for everyone for evermore and with a minimal carbon footprint.
Way beyond Scotland, in the freshwater ponds of Bangladesh and the vast lakes of sub-Saharan Africa, fish farms are already transforming diets and prospects. Their increased efficiency will come about with help from the west, in terms of expertise and investment.
Surely a true conservationist and environmentalist would be able to see salmon farming in a Scottish loch in the context of a much bigger blue revolution; it's called progress but for many that is the problem.