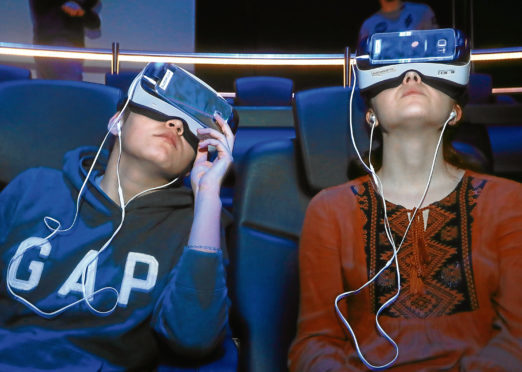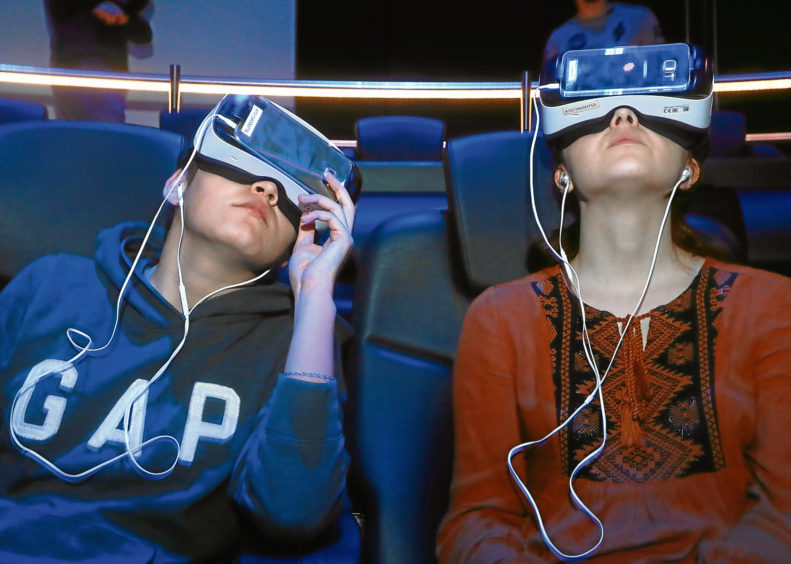 Schools in East Renfrewshire recently made the headlines when their council decided to spend a quarter of a million pounds on virtual reality headsets for every classroom.
For the uninitiated, these are like giant goggles which can "transport" the wearer to another realm, providing electronic experiences instead of real ones.
The local authority liked the idea so much it distributed the devices to all 30 schools in its area, with the council's education convener claiming they would bring learning to life in a way that ignites the imagination.
How ironic that the same council has chosen to axe free music lessons, making a saving of around £138,000.
Surely music ignites the imagination of young people. It also offers genuine rather than simulated sensations and, if taught properly, its legacy is for life.
Virtual reality headsets, one feels, have a novelty value in education and can't impart anything of lasting impact, other than perhaps eye strain.
East Renfrewshire is not the only Scottish council cutting its music services, although it is, at the time of going to press, the only one directing scarce resources towards gimmicky technology.
In West Lothian, the council is threatening to end free tuition for string and percussion players, in an attempt to balance its budget.
In fact, councillors across the country seem to have agreed that music is an easy target when money is tight, with 11 local authorities – among them Angus and Fife – increasing tuition rates for this academic year.
New figures from the instrumental music teachers' network show there are nearly 350 fewer music instructors now than in 2007, down from 1,043 to 701.
This reflects a grave lack of interest from the Scottish government's cultural custodians in music as a legitimate part of the curriculum.
The SNP, which professes to support the arts, blames councils and councils blame the government, but their combined neglect has left children the poorer.douglas
The government must have heard the arguments about the difference music can make because it has not been completely tone deaf.
It now backs the Sistema system, launched in the rundown Raploch estate in Stirling and since rolled out to other cities, including Dundee.
This was designed more as a social than a musical project but uses music to bring meaning and discipline to often dysfunctional young lives.
Scottish Government research in 2011 found that of the Raploch parents questioned all felt their children were more confident, more than 90% thought their children were happier, nearly 80% believed they were more willing to concentrate and 43% said they behaved better.
But while musicians have long understood the transformative power of music, the government still makes little more than token gestures.
The SNP has recently introduced a £1.6 million Youth Music Initiative, whereby pupils can try out musical instruments.
They may hope this silences their critics but it is, of course, no substitute for a serious commitment to music education, as teachers have been quick to point out.
Kirk Richardson, convener of the Instrumental Music Teachers' Network, wrote to a newspaper this week outlining his profession's fears over the government's attitude: "We find it hard to reconcile apparent concern about limitations on children's opportunities with sustained under- valuing of music teaching in Scotland."
What he means is that, despite repeated campaigns by musicians, the government, allegedly devoted to equality, has allowed this valuable art form to increasingly become the preserve of the privileged few.
Richardson said Scotland is rapidly moving towards a scenario where only children from well-off families can learn to play an instrument.
The world famous trumpeter John Wallace, former principal of the Royal Scottish Conservatoire and chairman of the Music Education Partnership Group, was even more forthright.
"If you are in the state system you will have a much plainer diet than pupils in the private sector who will continue to enjoy a much richer curriculum. That is clearly unfair."
This country will never produce another James MacMillan, the working class boy from Ayrshire who became Scotland's greatest composer, if ministers don't stop shifting the responsibility and start acknowledging the importance of music for all schoolchildren, not just the middle classes.