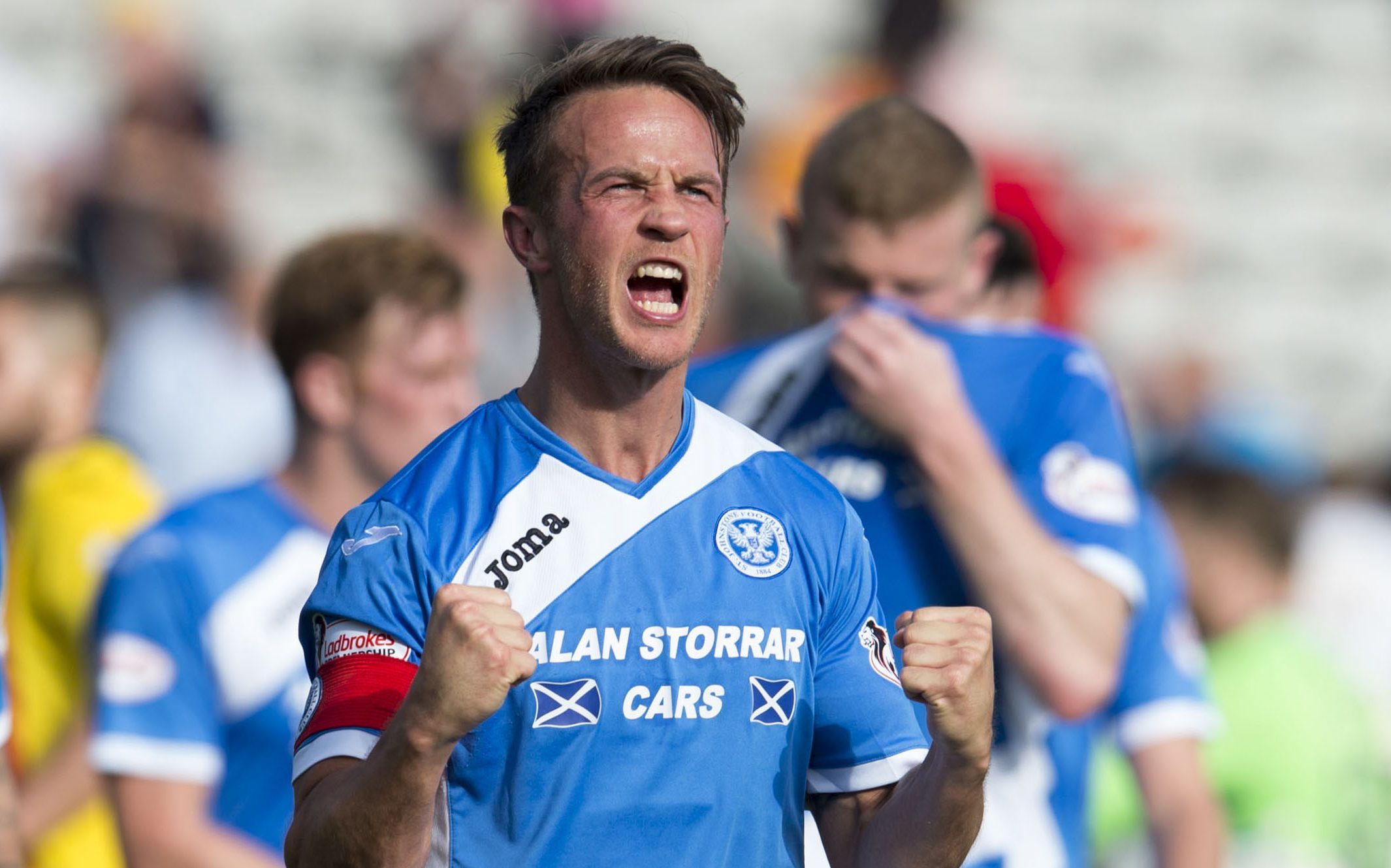 This is a brutal time of year for professional footballers.
Many, who have enjoyed long and successful careers, now know that their glory days are behind them.
Some face the prospect of tumbling down the divisions in the search for a new club, or worse still, falling out of the game altogether.
Well-known names like Chris Millar are among them.
The midfielder is leaving St Johnstone after a great 10-year stint at McDiarmid Park.
He has been a terrific player for the Perth side, and has been the epitome of the good professional.
At 35, he's not in the first flush of youth, but surely has enough left in the tank to be a very useful addition to any side looking for experience of top flight football.
With a Scottish cup winners' medal and European experience in his locker, if he can stay injury free, he will still be a valuable addition to a manager with a young squad of players.
Millar is a casualty as Tommy Wright begins his re building job to try to ensure that Saints return to the top six position in the Premiership, which we've come to expect from them.
Many may not be as fortunate as Chris, who I suspect will find another berth.
Clear-outs can be savage at this time of the season, and it looks like Dundee United will fall into that category, with Csaba Laszlo ready to clear the decks of many of the players he inherited, and those that he brought in himself.
Sadly it's the football circle of life. Experienced pros close to the end of their playing journey, and youngsters faced with the sudden traumatic news that their careers may be over, before they've really started.
* Steven Gerrard's appointment as Rangers boss could produce a big television cash bounty for Scottish football.
Negotiations are currently underway for a new deal, and interest from TV paymasters may be strengthened by whether the former Liverpool and England skipper can reinvigorate the potential of the troubled Ibrox club.
Much has yet to play out, including whether sufficient financial backing can be found for Gerrard to challenge cash rich Celtic, let alone Aberdeen and Hibernian, and whether he can actually manage, in what will be a hugely pressurised first job.
The intrigue alone though, may end up providing a windfall for Scottish football.
* I never fully appreciated the genius of Alessandro Del Piero until his last years at Juventus, and I never truly realised the talents of John Higgins until this week.
The 43-year-old has been in magnificent form at the Crucible, potting balls from almost invisible opportunities, and thinking two shots ahead every time he rests his hand on the table.
His cue work and eye for the angle has been acute, and his calmness under the television lights is bolstered by his long experience including four world championship titles.
Whatever the final result, in a sport where youth gives the advantage of a steadier hand and keener eye, Higgins, 'The Wizard of Wishaw', has given a performance which has been magical and spellbinding.