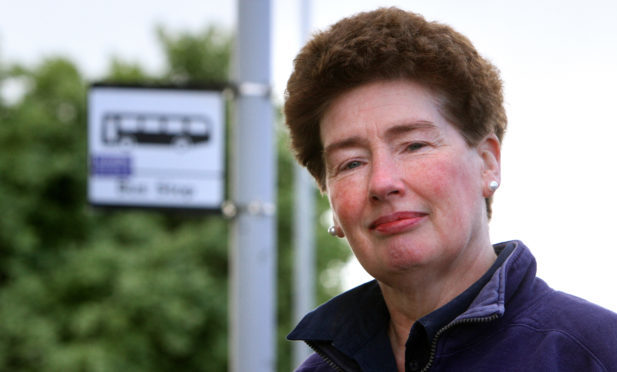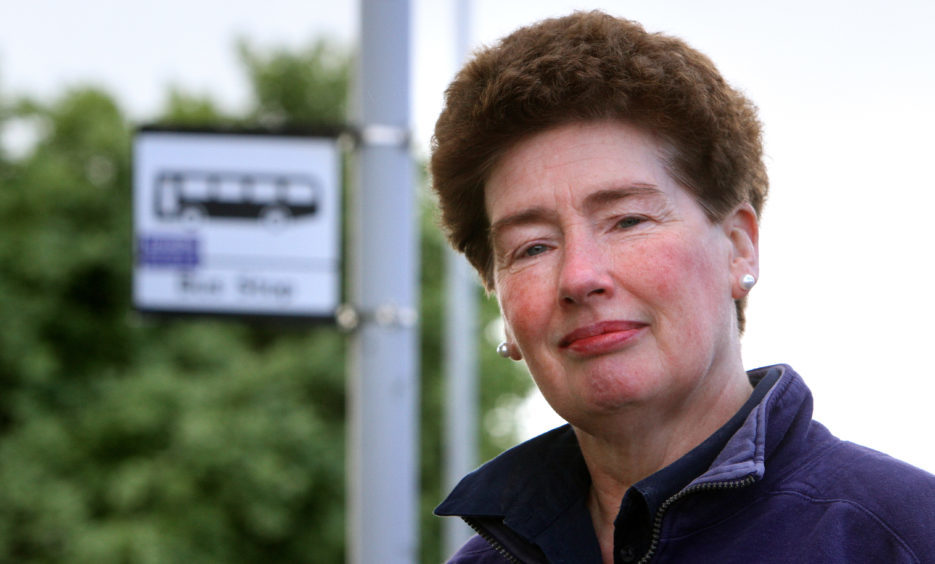 George Orwell analysed Scot/Jew jokes.
Example: a Scot and a Jew walk into a bar – they both die of thirst. In the 1940s, Orwell writes they are equally mean, but the gag often has the Scot "rescuing" the Jew, by carrying him out of the bar, for example. The great figure of left wing political writing suggests that British culture still puts the white man before the semite.
Mary Lockhart has got herself embroiled in a Scot/Jew joke. It's not her meanness that is contested, but her tolerance. She suggested Mossad was running the anti-semitism story against Jeremy Corbyn. There's something amusing about the Fife councillor's apparent insight into secret service activities. Who knew that to best represent her ward, a working knowledge of Israeli spies was required.
It smacked of paranoia, and there's nothing quite so funny as a paranoid leftie hinting they're out to get her. She has since been dumped by the Labour Party for anti-semitism, apparently. Though it is unclear quite why it should be anti-Semitic to suggest Mossad is influencing media to favour Israel. That is, after all, what all spooks do.
Lockhart published her theory on Facebook, which is ironic given how that platform has been used by all government and political agencies to distort the truth. She was driven to the keyboard by a bizarre editorial that ran in three Jewish newspapers, that the British Labour Party represented an "existential threat" to British Jewry.
She was venting at a bonkers idea. Linking the support of a Palestinian state, which is Labour's policy, with an "existential threat" to Jewry, is exactly the kind of nutty hysteria of which people now accuse Lockhart. We are then faced with two sides in search of sanity.
And that has been the case for a long time. The British left's obsession with Palestine is odd. Concern for the undoubtedly persecuted and bullied Palestinians has gone beyond the mere practicalities of an "issue" and is elevated to a core tenet of being of the left.
Other places are occupied and other people are persecuted but the injustice of Israel's occupation of Palestinian land and its brutal treatment of the people holds a special resonance for activists. It's not that there isn't a legal and human rights issue to be protested, just that it has become a shibboleth.
Which is why it would be sensible for Mossad and the Israeli state to want to challenge it. These are not good times for tolerance. Europe is shifting to the right and Russia's Putin is more powerful. For a group who bear the scars of the most horrible act in human history inflicted upon them, it's no wonder they might be getting nervous in Tel Aviv.
Trump's America might be four square behind Israel – only might, as who knows if Trump backs the country or is just disinterested in the American sponsored peace process – but Jewish history is not pockmarked by events in the new world. It is Europe that has conjured up millennia of discrimination and the abhorrence of the Final Solution.
So it is entirely plausible that the saga of Labour and anti-semitism, which has dragged on for months, based on a few examples of fringe lunacy, is the work of an Israeli dirty tricks campaign. If you were pro-Israeli and you thought a pro-Palestinian man was about to take power in London, you'd set the spooks to work too.
Something has to explain why the most tedious "scandal" is still playing in the political odeon. Events where Jeremy Corbyn has appeared with Hamas, and spoken of Israel doing to the Palestinian what Nazis did to the Jews, have been exposed. To add to the mix, the reliably daft Ken Livingstone didn't apologise for riffing on Nazi support for Zionism, and was suspended, then expelled, from the party.
Those on the left think all this is powder puff, a wheeze kept running by a right wing press who don't like Corbyn, and a Tory Party desperate to show they aren't the only incompetents in parliament. I'm not convinced that those on the right genuinely think Corbyn is an "existential threat" to British Jewry – the British establishment has its own problems with Nazis and Jews. Instead, they see it as further evidence that Corbyn is just too silly to be a serious prime minister.
The row has run so long because it is like an old joke. Lefties hate Israel. Some Jews behave in a hysterically angry way, closing down free speech. Only, the routine is not funny, or even interesting. Corbyn might have supped with a few devils, but that's not his great flaw. It's the fact that he's utterly unfit for office.
Much as Israel's problem is not a British Labour leader, but a dumb domestic policy which perversely keeps them in the line of the punch. We are far beyond a world where only the white man can rescue the semite, as per the old joke, and neither side seems to have clocked that.