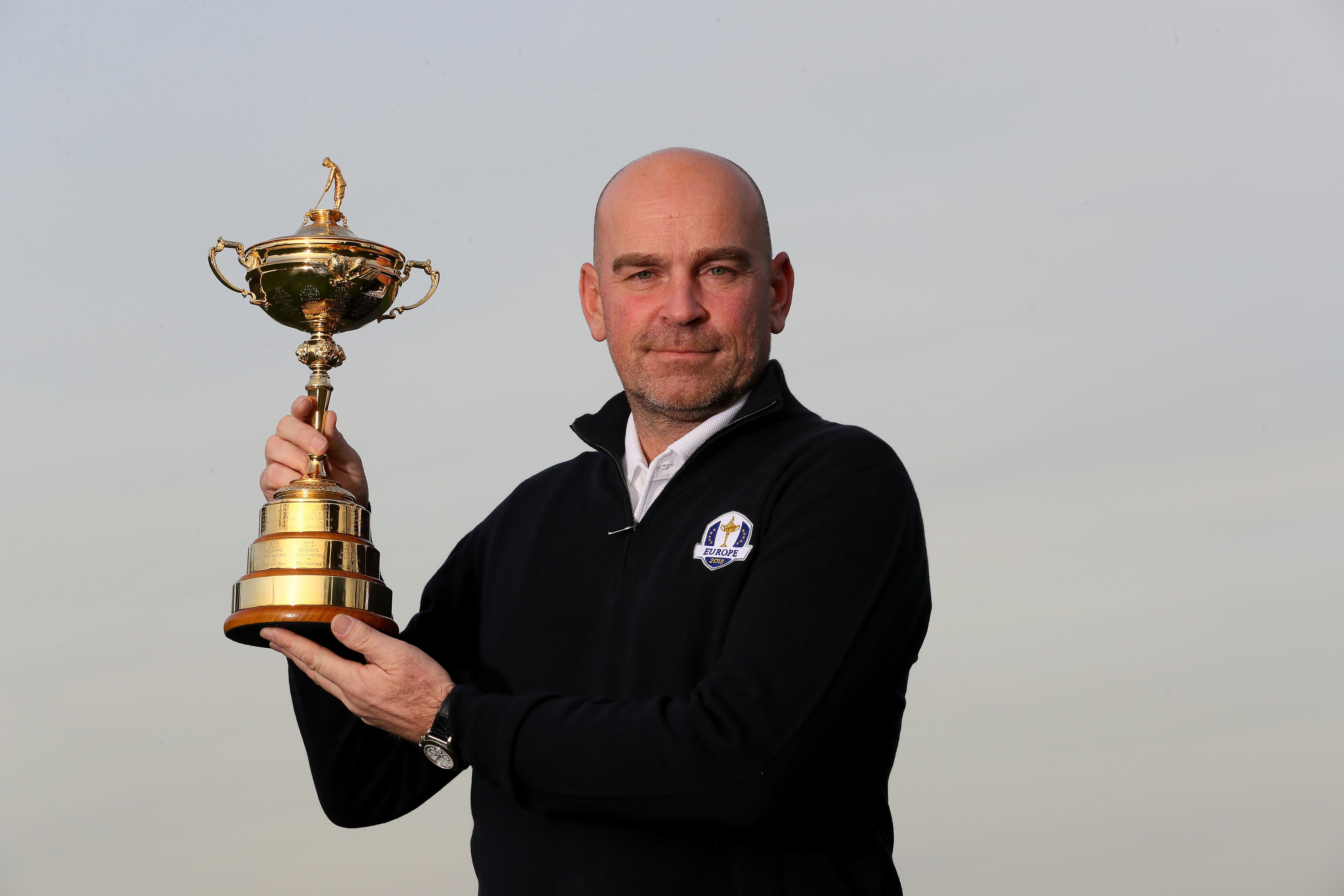 Ryder Cup captains always seem to be pushing for more picks.
But I wouldn't be surprised if Thomas Bjorn is currently wishing that he had none rather than four!
Not a lot is likely to change this week as far as automatic qualification goes.
Nor would you say there is anybody making himself a "must pick", which is a bit of a worry.
The general consensus seems to be that Ian Poulter, Paul Casey, Henrik Stenson, Sergio Garcia, Rafa Cabrera- Bello, Matthew Fitzpatrick, Eddie Pepperell, Thomas Pieters and Russell Knox all have a claim.
But by the same token, none of them could have too much cause for complaint if they were left out.
At best, you would describe their form as inconsistent over the last few months.
At worst you could say a few of them are nowhere near the form you'd want to be taking into a Ryder Cup.
Whichever way he goes, Bjorn is going to be making a leap of faith.
Casey will probably get in because such a fuss was made of him making himself eligible again.
Knox, Fitzpatrick and Pepperell probably won't make it and all the rest are trading off past glories.
That's not a comfortable position to be in.
There's no doubt that a Ryder Cup-type environment can bring out the best in you. I've felt that myself. But Lee Westwood two years ago showed that the well runs dry at some point.
I have to say that things are looking a lot better for American captain Jim Furyk.
Their team has looked strong for months and two of his certain picks – Tiger Woods and Bryson DeChambeau – are bang in form.
He can probably afford the other two picks not working out.
You've got to say that America look favourites to win the cup away from home for the first time in ages.
* David Murdoch has been appointed the new head coach of the British performance programme, which is a change from his predecessor's job description, who oversaw everything right down to the grassroots of the sport.
As far as our own team is concerned, Glenn Howard will be expanding his role as our sole team coach.
That's great news for us. He's a world curling legend and I know he'll be happy to have a greater say in all aspects of team development.
In the past there was input from lots of different directions.
In January he's retiring from his day job (though not curling!) and we'll see a lot more of him because of that.
He's got so much knowledge of the game and we've probably only scratched the surface as far as the influence he can have on our team.
If we've got Glenn working with us for two to three weeks at a time, that can only be a good thing.
* Curling at the elite end is more and more about the big tournaments with the introduction of a World Cup series this season.
There's already a clash I can see with smaller events we've played in the past, like the Perth Ladies, but most of the time we'll have to go where the strong competition and the biggest prize pots are.