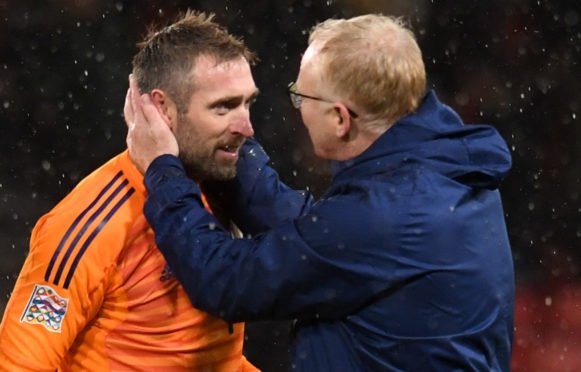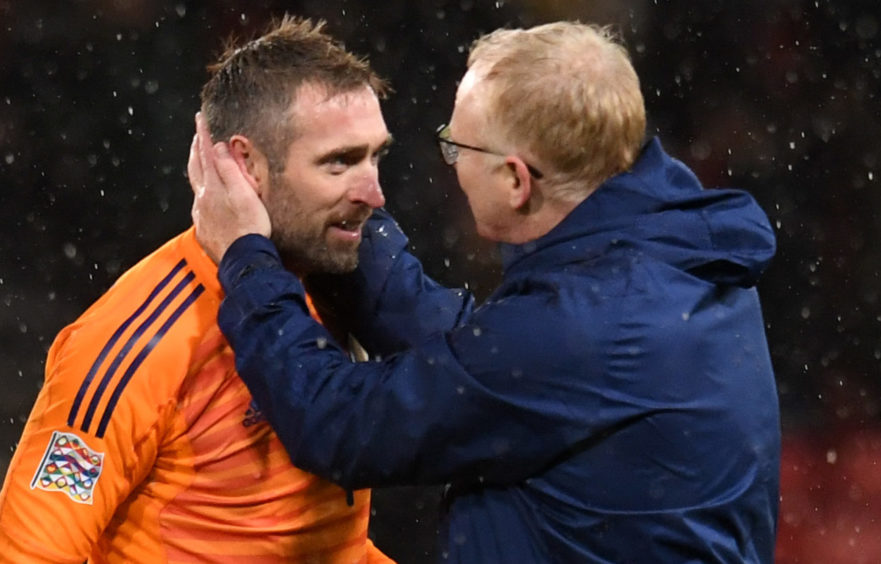 What a great boost for Scottish football Tuesday night's win was.
Plenty of people had their doubts about Alex McLeish when he got the job and I wasn't sure myself. But credit where it's due – so far, so good.
It would be harsh to say he's been lucky to stumble upon a winning team. He had to assess his options in the first few games and all that matters is he got there in the end.
To have a player like James Forrest at the top end of the pitch is huge.
His game has developed so much under Brendan Rodgers.
In the past he might have rushed the chances he got against Israel but he was composed for all three of his goals.
None of his goals are ever tap-ins.
You have to think that big English teams will have taken notice. Ryan Fraser is getting plaudits week in, week out in the Premier League down there and Forrest is just as good, if not better.
As a former goalie, though, it won't surprise you that I'm going to give Allan McGregor a special mention.
Without his brilliant late save, Forrest's hat-trick would have counted for nothing.
Concentration has to be spot on to make that save late in the game.
So too does positioning.
If he was on his heels rather than his toes, that would have been a goal.
The other thing McGregor does well is push the ball up the way rather than straight back to the striker's feet. That made the rebound chance harder.
It will be interesting to see who is in McLeish's next squad because a few of the boys have taken advantage of the call-offs.
It feels like a long time ago that I was part of the last Scottish team to make a play-off.
And the good news for this Scottish side is that they won't have to face Holland!
* Scotland's achievement was put into perspective by Martin O'Neill losing his job with the Republic of Ireland.
My old Celtic gaffer has taken them to a European Championships and a play-off for a World Cup with a squad of players that is probably the weakest that country has had for a long time.
I would be surprised if it's his last job in football, though.
I think he'll want another go at club management or, if not, he would be a great choice as a director of football.
* Saturday's game against Hibs will tell us a lot about Dundee's chances of moving up the table.
The international break will have given Jim McIntyre his longest spell on the training ground since he took over from Neil McCann.
We were already gradually starting to see him getting his ideas across but a week without a game will accelerate that process.
The players should also feel a bit better about themselves after their comeback draw against St Mirren.
You would expect Hibs to bounce back from a couple of poor results but they are the type of team who let the opposition play. And, as hard as it is to win at Easter Road, in Dundee's position there is no such thing as a game that can be written off.