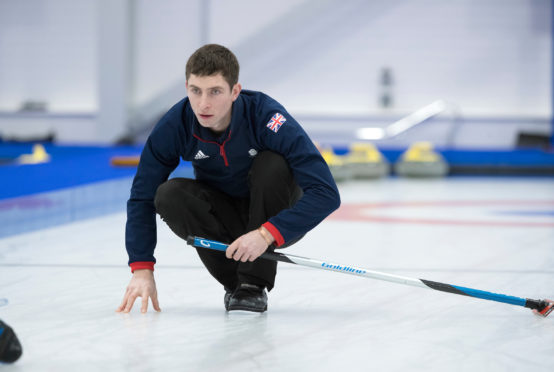 You never feel great about going out of a major championships without a medal but even though there was nothing put round our neck at the Europeans last weekend, there were still plenty of reasons to be happy.
A lot of the tight games fell the wrong way and bad luck definitely played a part in a couple of them.
There was no doubt that we improved as the week went on and if we'd made it into the semi-finals, who knows what might have happened.
The first goal was to qualify Scotland for the World Championships and we did that. We certainly weren't taking it for granted.
Personally, the quantity of games I was able to play is a big thing.
Until the hip was tested with a busy schedule of 10-end games, you don't know how it will hold up.
The good news is that it did.
I certainly needed a couple of days off this week but I've got a better idea of how I have to manage myself physically going forward.
Jennifer Dods did well in her first Europeans as part of Team Muirhead and the overall dynamic of the group is great.
We're not even halfway into the season yet and, with lots of improvement hopefully to come, we know what to do to take us up a couple of levels.
We've got the next leg of the World Cup in Omaha next week. I missed the first one in China so I'm looking forward to seeing what this new event is all about.
And we've got a Grand Slam event in Canada after that.
* We weren't able to bring home a medal but it was a great weekend for Scottish curling in the men's.
Team Mouat took gold in the Europeans and my brothers and the Smiths won a World Tour event in Canada.
I'll leave it to others to say which was the harder one to win but I know that Glen and Thomas are feeling really good about their start to the season.
It's only fair that I let them have limelight once in a while!
Joking apart, it was a brilliant win in Canada.
Out with the Grand Slams, it was probably the biggest tournament in Canada and the prizemoney was big as well.
Thomas was telling me that they came home with $25,000 from their trip and that is huge for them.
They all have day jobs and their funding isn't at the level of Team Mouat or Team Paterson, who they beat last weekend.
The battle between the three teams is a really good story for Scottish curling to promote.
Already it's looking like the most competitive Scottish Championship in February that I can remember.