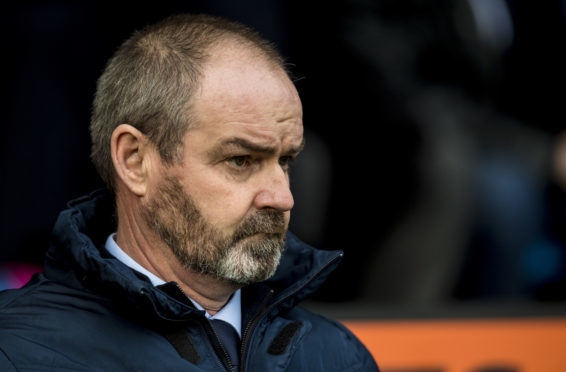 Steve Clarke at Kilmarnock is blowing every football assumption out of the water.
We've all come to expect, myself included, that the greater the resources the greater the likelihood that the richer teams will dominate the league.
The Rugby Park boss though, is following up on his fantastic performance last season with an even more impressive run this time.
Twenty-two games gone and his club, which has a wage bill which is dwarfed by Celtic and Rangers, find themselves sandwiched between the league-leading Parkhead side and the third-placed Govan team.
It's a remarkable performance from a club who, according to Clarke, have a total weekly player wage bill less than the amount Rangers' recent signing Jermain Defoe picks up every Friday.
Clarke's excellent management also piles pressure on every other boss in Scotland, who now find that the old "can't compete" mantra is blown to smithereens, with the Killie man's unerring ability to do what it says on the tin and manage with the resources at his disposal.
It's been gratifying to see a man who can coach, coax and cajole the very best out of his team without having access to the kind of war chest which is usually required as a prerequisite of success.
Man-management in football, of course, isn't an exact science as Hearts boss Craig Levein found last week.
He was pilloried by some folk after publicly criticising new signing David Vanacek's performance against Dundee as "rubbish."
It didn't help that the Dark Blues had just beaten Hearts on their own patch but it raises the question of just how managers should handle players who fail to perform.
In Vanacek's case, he appeared to be sporting the kind of physical fitness unacceptable in your Monday night five-a-side team, so that may have been at the root of his lousy showing.
Managers sign the players and select them to play so in that respect Levein is on a loser.
On the other hand, a professional player, particularly one who in this case appears to hold himself in fairly high regard, is short-changing the fans if he fails to meet the fitness targets expected in his trade.
I wonder what Jim McLean would make of the spat.
Jim's abrasive management style in the glory years at Dundee United wasn't for shrinking violets and his excoriating public and private blasts at any errant players was the stuff of legend.
Usually, though, it simply united the dressing room in common cause, which was then reflected in great onfield results in a kind of two-fingered salute to the boss. In which case, Jim's psychology had worked.
There's a fine balance to be struck.
Some big-time Charlie types don't handle any criticism well, while other players take it on the chin. It all depends on the personality of the player.
The term snowflake is bandied about too easily nowadays but if there's one place where such characters are guaranteed to melt quickly it's in a football dressing room.
Levein has just turned the heat up on his player.