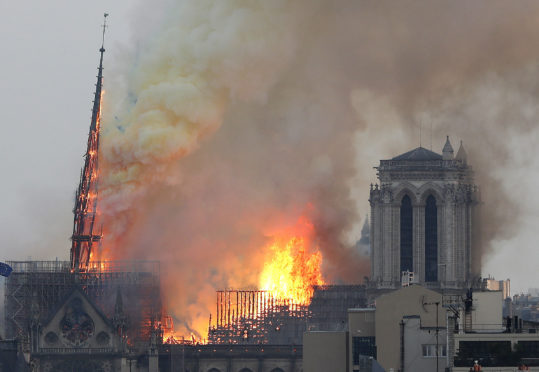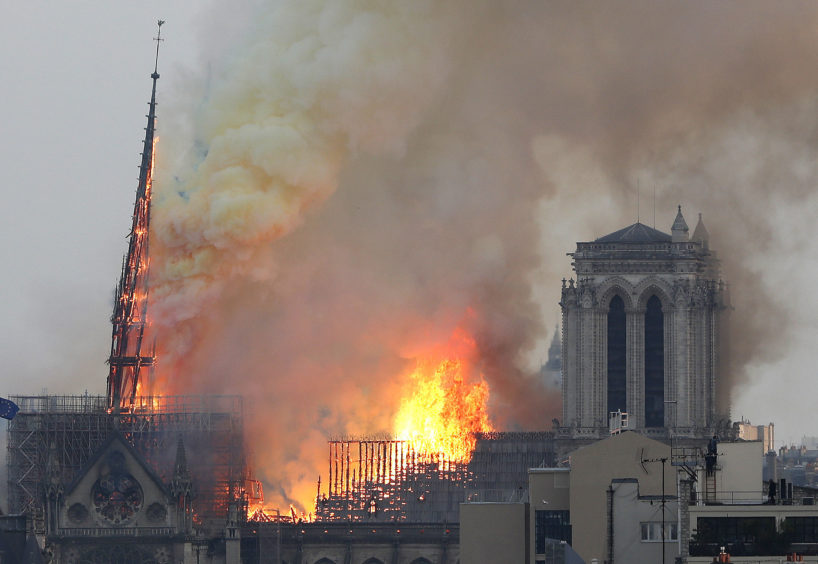 Would you rebuild Edinburgh Castle if it burnt down, or King's College in Aberdeen, or the new V&A?
Buildings acquire very different levels of love and necessity.
With Notre Dame in Paris still smouldering, an important debate about human priorities begins.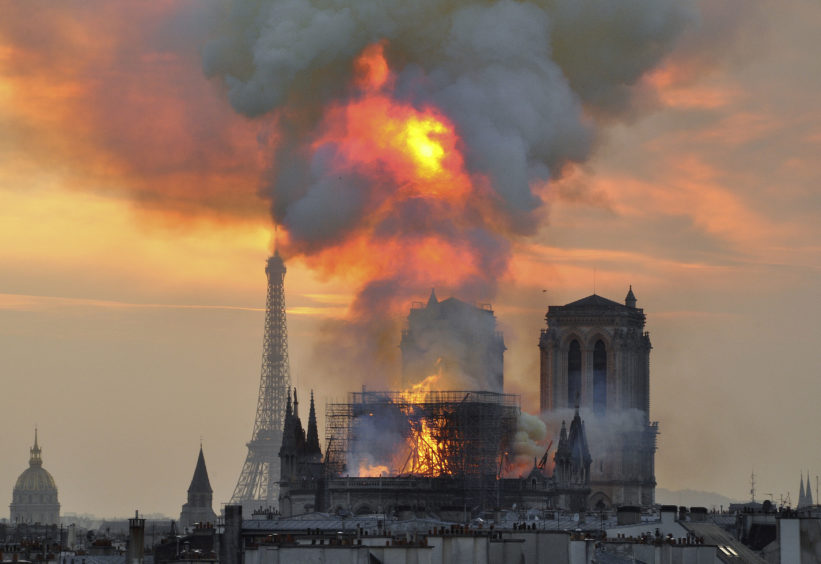 When the bridge at Mostar fell in the Balkan wars of the early 1990s, it seemed more grief was spilt for the structure than the bodies that lay around.
Some people, relatives, comrades, can name those who fell at Mostar in 1993 but most of us never knew – not then and not now.
We remember the bridge, because it was beautiful – it was a symbol of human achievement, and of pointless loss in war.
When it finally collapsed, it focused the world's attention on the atrocities of the conflict, and Europe's abject failure to stop them.
It has been rebuilt and even the copy is glorious, still a symbol of pride.
As such, the bridge becomes the people – if we can't remember the millions, we can remember the one monument to a better side of humanity.
When the School of Art burnt down in Glasgow – a city with a major housing problem – the public money to rebuild it was found without a thought.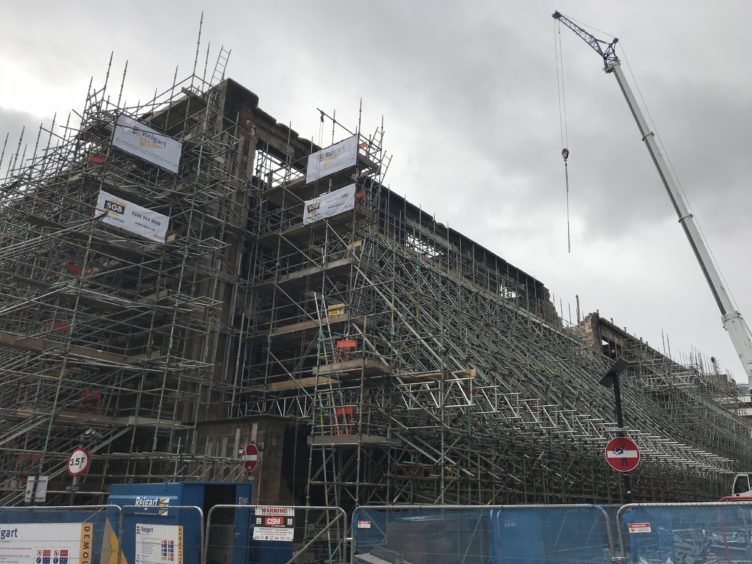 Charles Rennie Macintosh is an important architect but not in the first order, yet is a god-like figure of creativity to Glaswegians, a symbol of a better city, a brighter side to being human.
The original building was lovely – though always appeared shockingly neglected when opened up for the annual degree show.
When it burnt down again, the argument was more audible that a copy of a copy of a building might not be the best use of money, but gained little traction.
Labour councillor Paul Carey dared to go public with his concern: "Given the fact that the GSA has one of the lowest student attendances from working backgrounds within the UK, this seems to be an elite place for elite people.
"…we cannot justify in this day and age that any public funding should go to this elite school when we still have food banks in this city."
Notre Dame's – Our Lady's – ruin is a global tragedy, the urge to repair or restore the building instinctive.
For the cathedral, around 800 million euros had been pledged for a rebuild of some kind.
That must be tough news for the discarded population in Paris's rundown suburbs where poor housing and a lack of jobs foment public unrest.
Is Notre Dame worth what will ultimately be billions of euros?
Modern tastes wouldn't call the cathedral beautiful – amazing, yes, fascinating, impressive, but not beautiful.
The value of the dark Gothic space was in wonder – the endless amazement that a poor society with no industrial tools could build it in the first place.
Medieval cathedrals are living buildings in two senses – they change over time, and we only remember the version of our lifetime.
Few cathedrals have identified master builders and fewer still anything close to what you'd call an architect.
They were constructed over centuries according to ever-changing plans.
Notre Dame was an expression not just of medieval faith, but the faith of other ages, and the civic pride of the 19th Century, when the last major work was done.
We only know the version that we visit.
If you visited Notre Dame before the fire, you'll understand the keen sense to restore it.
But as we have only ever known Dunkeld Cathedral, for example, as a ruin, we'd be appalled if anyone wanted to restore it.
Which brings us to more local examples. Our most identifiable building is Edinburgh Castle.
If Edinburgh Castle was flattened by accident, there would be the urge to rebuild, but for no good reasons other than sentiment and tourism.
But that sentiment would be strong – what is the capital without a castle?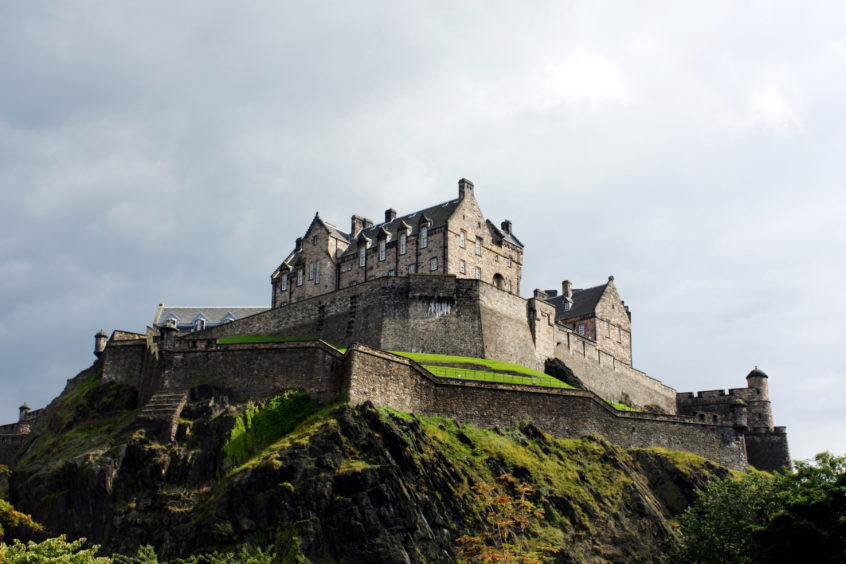 And what would it say about Scotland if it allowed its most viewed building to remain a ruin?
Surely we would rebuild it – yet who needs a castle? If King's College were to burn, Old Aberdeen would be gutted of its heart, but I doubt the outrage would be enough to muster a rebuild.
For all wonder of the V&A and its value to the city, it simply has not been there long enough to earn the love of the nation. Which is what makes Notre Dame special.
It has been there for 800 years, is the centre of the city, a magnet for visitors from across the world.
Built as an act of faith, to create heaven on earth for medieval Christians, it has since become a symbol of faith and hope in humanity, believer and non-believer alike.
Those tourists are as medieval penitents, come to acknowledge their curiosity about what it means to be human.
Its function is to remind us that we can be great and humble at once.
Notre Dame should be given a new life, not as a copy, but as a modern triumph.
Not for Our Lady, but ourselves, as a symbol of human perseverance.