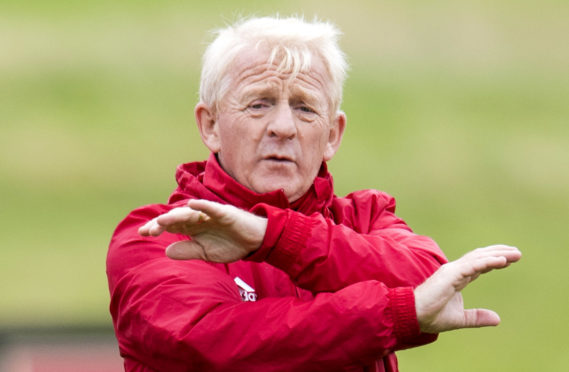 There is no doubt that Gordon Strachan has got a lot of qualities for a director of football-type role.
And the fact that he is open to the idea of getting back into the game at Dundee doesn't shock me.
But my over-riding feeling about the news is it is a year too late.
I stand by what I said in the column a few weeks ago that John Nelms needed help on the admin side of things.
But is there any need for a director of football or technical director at a Scottish Championship club?
The fans seem to like the idea. As well as his outstanding pedigree as a manager, Strachan has a connection with Dens Park that goes back a long way.
So if it helps sell season tickets and get the supporters onside then great.
But the new manager will need every penny he can lay his hands on to build a title-winning squad and if Strachan's wage takes away from this then I would say it is an appointment Dundee can do without.
* One appointment that has been universally welcomed is Steve Clarke as Scotland manager.
He was the Tartan Army's number one choice and I'm not going to argue with it either.
It was good to see the SFA get their main target for a change.
He has worked wonders at Kilmarnock and his record in England is first class as well.
Steve has knowledge of the game on both sides of the border and I'd back his eye for a player when it comes to picking his squads.
He's also known as an excellent training ground coach.
I'm sure the number of call-offs will reduce as he is a manager players will want to play for.
And he's quite right to not write off our qualifying group.
As bad as the Kazakhstan result was, it's only one game and that can be made up.
* I can't see past Celtic in Saturday's Scottish Cup final.
For me, the gap between them and Hearts is too big.
Celtic might not have been at their best in the last few weeks but they know how to get the job done. That's what I expect them to do to complete the treble treble.
* The play-off final is a lot harder to call.
Because Dundee United and St Mirren play in different leagues you can't really say with any confidence which team is stronger.
What I would say is that I think United need to take a lead into the second leg to have a chance of getting back to the Premiership.