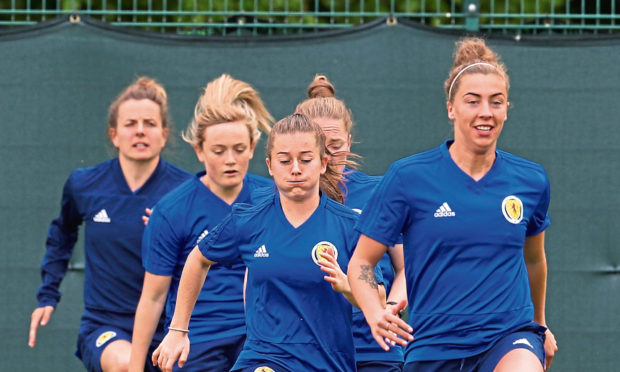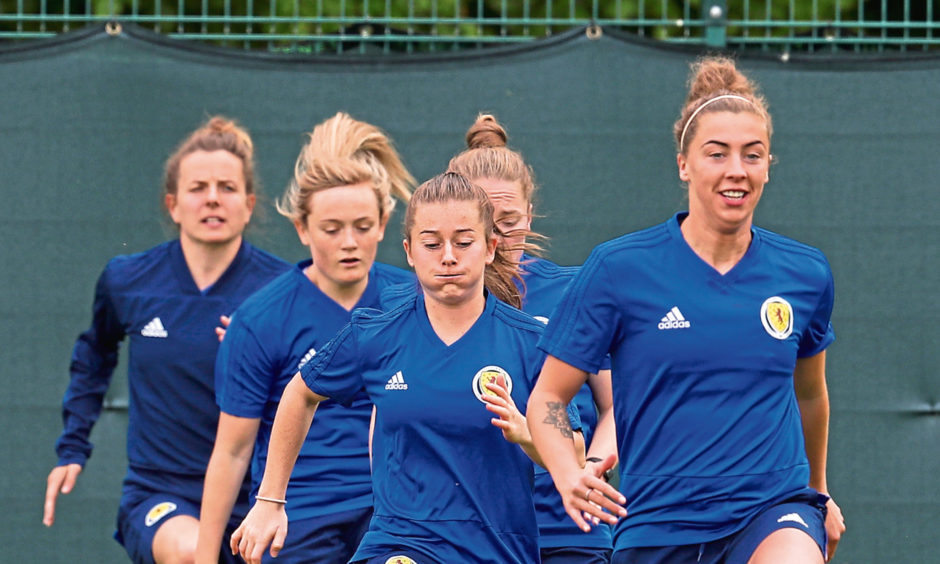 Scotland play England this weekend at the football World Cup. The nation can but dream.
Anyone trying to find standing room in a bar to watch the champions league final knows how popular football has become. Two English teams compete and Scotland's soccer fans are enthralled.
Football is no longer about local clubs and Saturday afternoons. It is a global entertainment, an endless drama that crosses borders and cultures. Humanity's loyalty to the beautiful game exceeds any religion with billions enthralled by the sight of people running around and kicking a ball.
Satellite TV changed things in the 1990s, pumping up the drama and spectacle, and bringing much more money. The first million-pound player was Trevor Francis, when he moved from Birmingham City to Nottingham Forest. Now transfers for the best players approach £100 million.
The popularity of televised football also brought in middle class fans, and legitimised football as a classless entertainment. Everyone could enthuse, even if they'd never been to a game or kicked a ball. With this came even more money in the form of sponsors and advertising revenue.
With great wealth comes great inequality. Small national leagues like Scotland and the Netherlands get a fraction of the revenue that the Big Five (England, France, Spain, Italy and Germany) earn. The result is once great clubs like Celtic and Ajax can no longer afford top players.
That said, the wages at any club are a lot higher than before. Median income in Scotland is around £22,000 per year. There are players earning that a week. Football, like banking, turns young people into millionaires.
This too is unequally distributed. Male players get a lot more than female players. Unlike most jobs, football wages are determined by ability at the game plus "star" value. That said, wages for men have risen across the piece, regardless of skill.
Wages for women are consistently below that for men. The Scotland team that plays on Sunday in a World Cup match will be paid a fraction of what the men's Scotland team gets, despite not having qualified for a World Cup in 22 years. Where market forces determine club wages, no such argument exists for national sides. That is why all the players in any national squad are paid the same fee. It's just the men get more than the women.
At club level, it appears there is only one club in the whole world which pays men and women equally, Lewes FC (pronounced 'lewis') . It is a community-owned operation playing in an English league so junior you are unlikely to have heard of it – the Isthmian, told you.
Male players at Lewes FC have not reported alarming shrinkage in their sex organs or overwhelming feelings of emasculation, so it would seem to have done no harm to body or pride.
Equal pay for equal work is a point of law. As the vast majority of jobs are defined by length of time at work and the nature of the task, 90 minutes of football would appear to be the same job, no matter who does it. Thus the Scottish Football Association would appear to be acting illegally in discriminating against women.
However, as the SFA are a byword for incompetence and skullduggery, it's no great surprise they should have messed this up. In 2017, before they competed in the European Championships, the women's team went on strike in order to improve their wages and conditions from the SFA. This won some concessions, but not equality. The men's team have not qualified for a European finals since 1996.
The SFA are not alone in discriminating. Governing bodies in many nations do not treat women footballers as well as the men. Dull men with a keen sense of their own importance seem to run the game. Oddly, this is one area where the football revolution of the 1990s hasn't yet touched.
It's as if gold were discovered beneath the feet of simpletons, who are still in charge.
Rachel Corsie will lead the team out against England in Nice. The odds are against her. England has a strong and experienced side. But when are the odds ever in favour of Scotland against our much larger neighbour?
Corsie can, though, take the field knowing all the drivel said about the men's team doesn't apply. There is no jinx, no predetermined script about hard luck and plucky failures to weigh them down. Just 11 players with 90 minutes ahead of them.
In that time, we can dream, and ooh and aah at the drama, and shout at the ref, and cry foul when it suits us. We can cheer a Scotland side that has achieved global success through hard work, that has earned its place among the best.
Should victory come, then we can all revel in the moment. Idiotic sport with its stupid rules and its glorious entertainment. What better way to honour the team than to grant all women players full equality with men. That would be a point of pride for all Scotland.