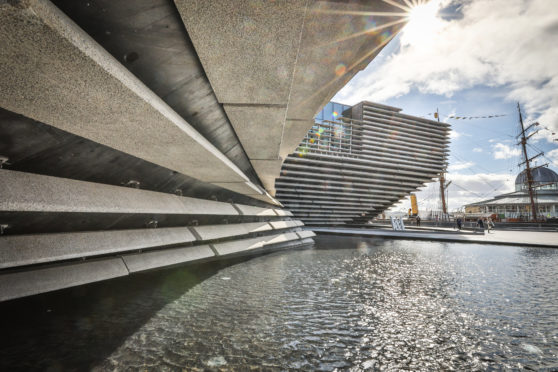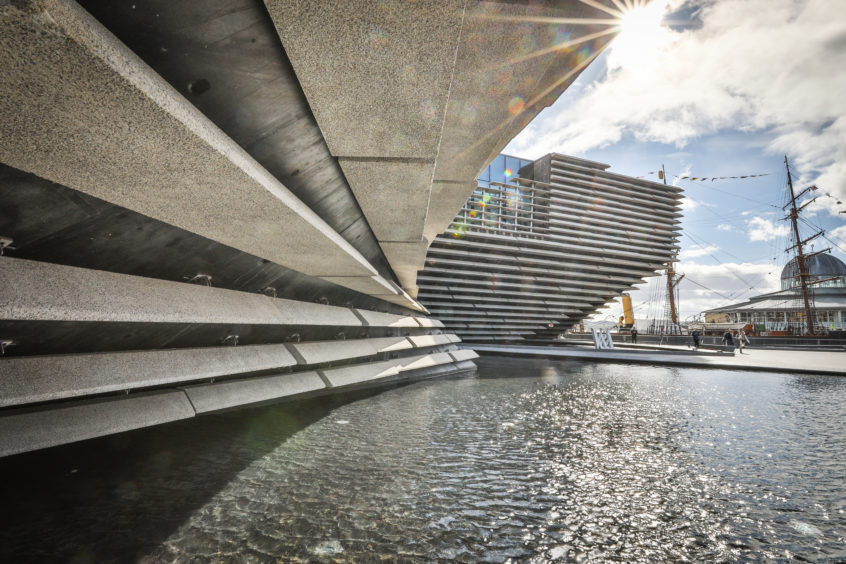 More than half a million people have flooded through V&A Dundee's doors since the iconic museum opened last September.
And now, for one night only, one lucky Courier reader and five of their friends can have the place all to themselves.
Thanks to our Night Out At The Museum competition, we are giving away a one-off prize offering an access all areas pass to the V&A Dundee after hours.
The winner will be invited to take five friends and up to two adults to see the Videogames: Design/Play/Disrupt exhibition after the museum closes to the public on Saturday August 31.
Food will also be provided by the museum's Tatha Bar, with its spectacular views of the River Tay.
The exhibition has proved another success for the museum following the inaugural Ocean Liners: Speed and Style show.
Philip Long, director of V&A Dundee, said: "Thousands of families have already visited the Videogames exhibition but these will be the only people who get to see it completely by themselves.
"Good luck to everyone and we look forward to welcoming the lucky winners."
Courier assistant editor Alan Richardson said: "This is an incredible prize for our readers, giving young culture lovers unprecedented access to V&A Dundee.
"It will give them a chance to gain a new perspective on the museum and enjoy a terrific night of fun as part of the bargain.
"While we can't promise exhibits coming to life like in the Night at the Museum films, what kid wouldn't want unfettered access to the current videogames exhibition and the chance to have it all to themselves?
"Thanks to V&A Dundee for offering up such a fantastic prize – it can't fail to capture the imagination."
To be in with a chance of winning this fantastic prize, get Friday's Courier print edition and send off your answer to a simple question