Morag Yorston was fast approaching retirement. She had led a seemingly ordinary lifestyle. She had worked in shops, factories and offices without managing to stick at any one job, leaving her with no comfortable pension pot.
The Dundee grandmother of two paid her taxes for many years but beneath the mundane veneer she was no angel. Yorston – who also went by the name of McIntosh – picked up several convictions for road traffic offences and was sent to jail for two years in 2007 for fraud, prosecuted by HMRC.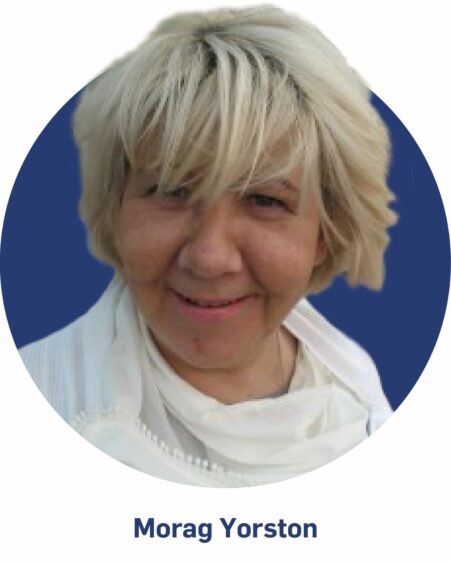 After leaving custody in 2008, having completed half of her sentence in jail, Yorston appeared to keep her nose clean for the next eight years. But somewhere along the line, she fell into a crowd that introduced her to the murky world of organised crime, drugs and dealing.
Sure, it wasn't Pablo Escobar territory.  It was more a case of selling small amounts of cannabis or £10 wraps of cocaine to friends and acquaintances.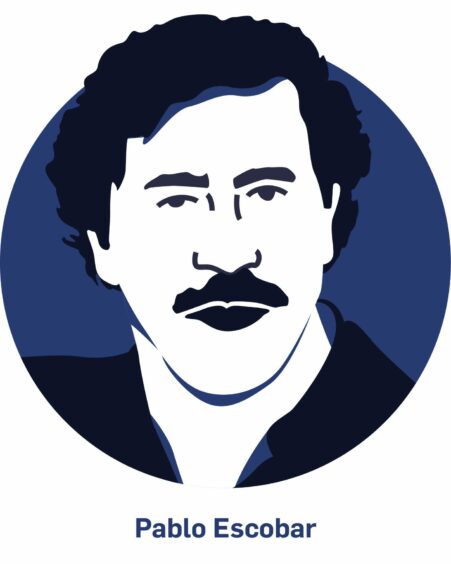 But as she turned 51 in 2016, the grandmother would have been acutely aware that she did not have a nest egg that would provide a comfortable lifestyle in her autumn years.
Perhaps, that quandary moved Yorston to make a decision that would change her life forever – and she would go on to make the unlikely transition into a gangster granny.
Climbing the ranks
Observing the dealers around her in 2016, Yorston gradually picked up the tools of the trade within the Dundee drugs scene. She paid careful attention and learned the ropes.
Investigators told us Yorston was a quick learner, ambitious and willing to take risks if the rewards were high enough.
Between the start of 2016 and late 2017, Yorston climbed the ranks of the heroin and cocaine organised crime underworld of Tayside. Before too long, she was able to break free from the restraints of being a low-level operator.
How did she do it? She simply cut out of the middlemen and went straight to the source.
Ask any drugs squad officer how the system works and they will tell you the same.
It tends to flow by boat under the cover of darkness into port cities, giving gangsters there a ready-made product to shift to first-world cities, where customers wait to lap it up.
Those markets, such as Liverpool and London, have been operating for decades, and supply has outgrown demand, so kingpins conquer markets further afield, in cities such as Dundee.
Big-city gangsters know there is the risk of conflict with police and crime rivals, but they know the rewards are too big to ignore.
Herein lies the problem: How do you branch out while keeping your own hands clean Creating county lines offered a solution, and meant that others would do the dirty work.
The idea is simple:
When a heroin addict in Tayside wants a fix, they send a text message, not to a local dealer but to a mobile that buzzes in those far away cities, such as Liverpool.
A gang member reads the text and in turn contacts a 'host' based at a Tayside stash house.
The customer then visits the property to complete the transaction, or they will meet on neutral ground.
To fuel this fire, drugs dons despatch footmen from Liverpool to bring drugs to Tayside, returning with holdalls stuffed full of cash from past profits.
We have previously reported on children as young as 15 being forced to transport cash and drugs all over the country, staying in crack dens in between journeys. Police sometimes intercept these couriers with the help of sniffer dogs at rail stations or coach stops.
So how did Morag Yorston find her way in?
Once faraway kingpins have earned the trust of a local-based crime boss, they let them take orders directly – and Yorston fitted that bill perfectly.
As part of a major investigation into Yorston's operation, we spoke exclusively to two senior Police Scotland detectives responsible for putting her behind bars.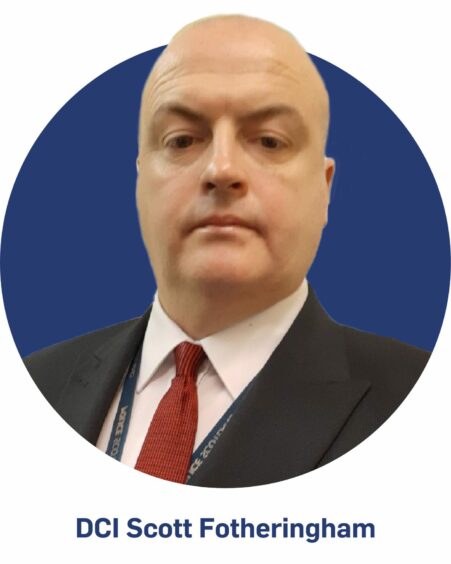 They told us Yorston applied what she learned from 18 months of dealing at street level to move up the ladder in the Dundee drugs scene.
In her life on the lower rungs, she picked up a few phone numbers of influential figures from the Merseyside area. In 2016 she decided to cut out the middle man and go straight to the source – a major heroin and cocaine boss based in Liverpool and tabled a business proposal to help them expand in a scene that wouldn't have been out of place on the TV drama The Wire.
Detective Chief Inspector Scott Fotheringham said: "If someone is willing to put themselves forward through opportunities that arise and are willing to accept the risk, it can happen.
"If they volunteer to ensure couriers are sent on the road, that money is collected and that sub dealers are receiving what they are supposed to get from that consignment, that can happen very quickly."
The yarn often spun by Hollywood movie producers is the rags-to-riches story of low-level dealers spending several decades climbing to the top.
DCI Fotheringham said: "That doesn't always stand true. It isn't that unheard of for some people to get involved fairly later on in life. You're probably talking about a two-year period, from the early part of 2016 to the middle of 2018, where Yorston goes from being the type of person carrying out low-level street deals to doing what she was doing towards the end."
Initially, Yorston's new business deal with her Merseyside partners was working well.
By mid-2017, she had established a smooth operation with her Liverpool contacts.  That success enabled the then 52-year-old to build on the foundations of her enterprise.
Always thinking ahead, Yorston persuaded several of her more vulnerable customers to stash her drugs at their homes in exchange for freebies or discounts.
And she recruited "enforcers" – muscle to potentially launch violent attacks on any Tayside rivals or ensure drug debts were paid.
Often though, that wasn't necessary, due to the county lines network Yorston had made herself a part of. Due to the sheer power English big-city gangsters hold and the frightening levels of violence they will dish out when cornered, even the mere mention of a Liverpool connection would be enough to strike fear into customers.
DCI Fotheringham said: "Yorston personally wasn't an enforcer but what you find is most of the key people we are targeting won't necessarily themselves carry that threat of violence.
"It's usually people they are connected with or even a kind of invisible threat that exists and the mere mention of a name or where the individual comes from. It doesn't take much to instil fear into people.
"You don't have to do that through your own physical presence."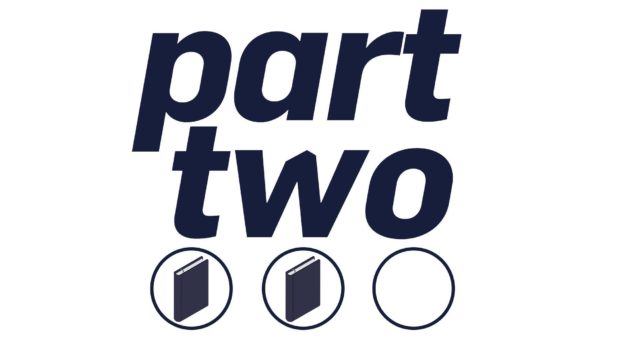 Yorston picked the wrong time to become a major drug dealer.
In 2016, there was 62 drug-related deaths in Tayside – and that jumped to 94 in 2017. So many people were dying that authorities were forced to act as the area had one of the worst deaths-per-head-of-population statistics in Europe.
Dundee became known as the drug capital of Europe – a tagline that brought shame on the city and its proud residents and hardworking police and health staff.
---
---
When the figures came out, those workers wanted to strike back and get to the heart of the problem to shed that unwanted tag. Detectives were determined to hit the major drug dealers where it hurt and destroy their empires.
They launched two initiatives to clamp down on hard drugs – Operation Fundamental and Operation Boost.
The two operations were broadly the same, but Fundamental was led by local officers serving Tayside and Boost was led Police Scotland's Organised Crime Division.
As police operations ramped up, officers honed in on Yorston and her gang. Though police had raided several properties and carried out multiple arrests, Yorston didn't quit while she was ahead.
DCI Fotheringham said: "Intelligence gathered over a significant period of time started painting a picture in relation to the activities of Yorston, but also numerous other individuals in the Dundee area and beyond the confines of Dundee and Tayside.
"They were responsible for the large-scale supply of controlled drugs into Dundee, into some of the most vulnerable communities in the Dundee area over a fairly significant period of time.
"By that I'm probably talking about two years up until Operation Boost being launched in July 2018."
During that period, police estimate Yorston was responsible for bringing heroin and cocaine to Tayside worth many millions of pounds. The assumption is based on the fact that two drugs deliveries busted by police were worth £200,000 each and it's likely that other deliveries that weren't intercepted were of a similar street value.
Perhaps one reason Yorston didn't quit was due to the spoils her empire brought her.
DCI Fotheringham said Yorston moved from fairly humble surroundings to an elevated position within a short space of time.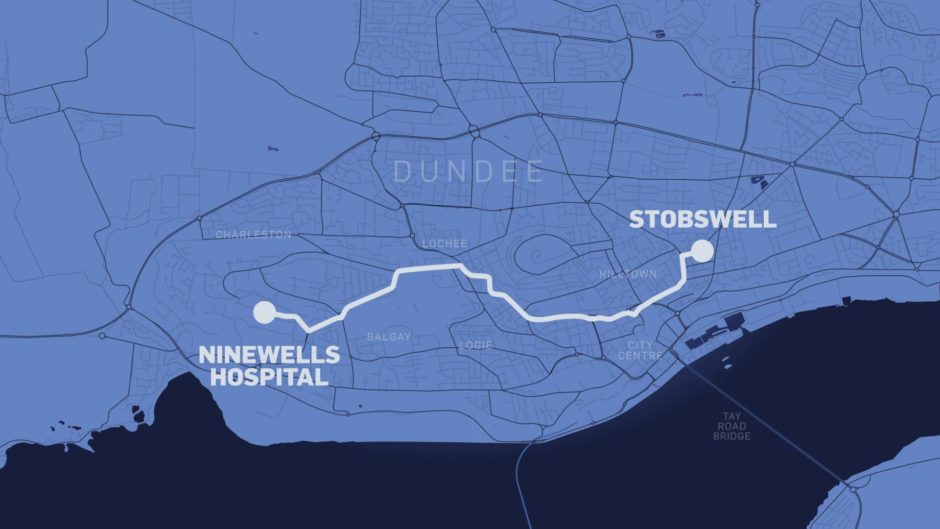 He added: "When we first started getting intelligence about Yorston, she was living in a fairly normal local authority housing development in (the Stobswell area of) Dundee.
"By the time we were concluding that operation, she had moved into quite an exclusive area up the west end of Dundee near to Ninewells Hospital."
Detective Sergeant Ewan Murray, who was the deputy senior investigation officer in the Yorston case, added: "Her lifestyle and living conditions were in stark contrast to those of other members of her organised crime group who were, maybe, more down on their luck.
"Yorston had private registration plates on her vehicle and enjoyed foreign holidays, though there was nothing overly extravagant."
Her private number plate was G8 MJY – for Morag Jane Yorston.
Detective Sergeant Ewan Murray, who was the deputy senior investigation officer in the Yorston case, added: "Her lifestyle and living conditions were in stark contrast to those of other members of her organised crime group who were, maybe, more down on their luck.
"Yorston had private registration plates on her vehicle and enjoyed foreign holidays, though there was nothing overly extravagant."
DS Murray added: "I suppose the key to her success was she lived a relatively normal and below-the-radar life."
Yorston's downfall began in July 2018 – and it all began with a suspicious-looking car.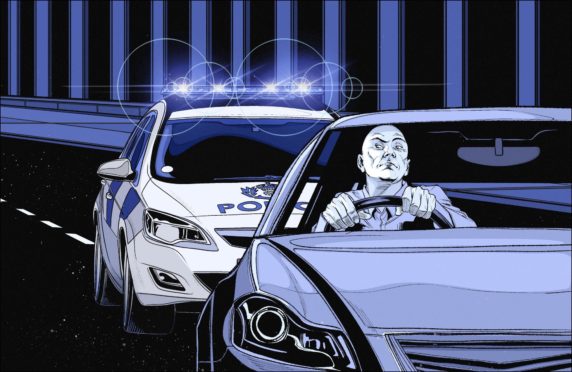 Yorston's downfall
On the night of July 31, 2018, Ronnie Wilson was driving along Flights Lane in the city when he looked into his rear-view mirror and saw blue lights flashing.
Police pulled the vehicle over and officers searched it. Their discovery would spark a chain of events that would ultimately bring Yorston's empire to its knees.
DS Murray told us: "Wilson was a known associate of Yorston and part of her organised crime group.
"There was a police search which recovered about 70 grams of heroin and 30 grams of cocaine."
The heroin was worth £7,000. The find was enough for police to secure a search warrant and they raided Wilson's home address on Tweed Crescent in Menzieshill.
The recoveries grew larger. After police swooped on Tweed Crescent – a street made up of a collection of five-storey blocks of flats grouped around grass embankments and garages – they found 3.3kg of heroin and more than 300 grams of cocaine. The heroin was worth £200,000.
Wilson, 56, was arrested. Later, at the High Court in Glasgow, he admitted two counts of having drugs with intent to supply and driving without a licence.  In September 2019, he was jailed for three years and nine months.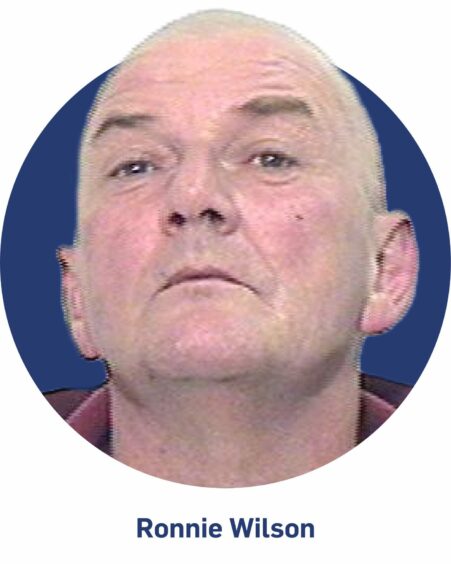 Two others detained at the property were later released due to lack of evidence.
The source close to the investigation said: "Evidence demonstrated it was Ronnie Wilson who had the knowledge of control of these drugs, (and he was) under the control of Yorston."
Police studied Wilson's phone, which proved to be a treasure trove of evidence.
The source added: "There were text messages indicating he had assisted with the storage of drugs for Yorston from September 2017.
"That is really our start date (for Yorston's criminality according to what she was ultimately charged with)."
With each arrest, police secured one more jigsaw piece in the puzzle that would gift them a "who's who" map of the Dundee drugs scene.
They interviewed suspects – some of whom were vulnerable and would go onto benefit from rehabilitation.
One person who spoke to us on the condition of anonymity said: "Someone close to me was a witness (against Yorston).
"It was really difficult for me and my family. We knew things about Yorston and weren't involved high up with her.  We thought she was just dealing small amounts to help friends – £10 deals, not £100,000 deals.
"When you're told the scale of it, you want to help police knowing the damage she has done but at the same time there's a fear that someone she knows will hurt you or someone you love."
Some of Yorston's footsoldiers who turned against her were offered housing, addiction support, benefit assistance and counselling – and police continued to study their mobile phones to get evidence Yorston was at the top of the tree.
Everything pointed to Yorston, who went by the name of "Mo" in text chats with her band of dealers, and customers.
The source close to the investigation said: "There was extensive surveillance carried out by police in relation to her and forensic analysis ongoing.
"But what really linked Yorston was the telephony evidence – the mobile phones. What we needed to do was to attribute the phones to different people, to link them to Yorston and show she was the person orchestrating the operation and was directing these individuals to carry out crimes on her behalf."
One set of text messages gave police an insight into the inner workings of Yorston's gang and their efforts to mix pure heroin with other agents before selling it, as the source explained.
She said: "One of the messages indicated Ronnie Wilson had adulterated a quantity of drugs from Glasgow and Liverpool. He was letting Yorston know exactly how much he had left in storage for her.
"That was a really important message to show he was storing for her and she was dealing with that."
Though evidence was mounting, detectives had to be absolutely certain of the gang's activities before taking the gangster granny down. Their priority was getting enough evidence to give prosecutors the best possible chance of exposing her crimes and putting her behind bars.
But when Yorston was eventually arrested, it was not quite as planned.
Arresting Morag Yorston
With the aid of intelligence gained from earlier arrests in the first half of 2017, police were keeping a close eye on the movements of Yorston and her right-hand men.
Then one night they were caught off guard – when an unexpected arrival triggered a sequence of events too good for police not to capitalise on.
On August 10, 2018, police learned Liverpool drugs courier Mark Gardner, 59, had driven from Merseyside up to the M6 motorway and was headed for Dundee.
Detectives on the case were on step ahead – and had the property put under surveillance before the courier arrived.
Here is what they saw:
Gardner, meanwhile, was later intercepted and arrested at a service station at Lockerbie.
The day's fast-moving events gave detectives – who already had a 30-day search warrant for the property – a stark choice: Should they bide their time before arresting Yorston and her henchmen – known as nominals – or strike while the iron was hot and raid the house?
DCI Fotheringham said taking such sudden action wouldn't always be ideal "but, if things have to change quickly, then so be it".
He added: "Sometimes there is a build-up of activity which could be over several days or even weeks.
"On other occasions (it's) done in a hasty manner on the day – quick planning and preparation, quick briefing and away we go. In this case, it was the latter."
On that day, police secured a search warrant and raided the property on Balunie Drive.
Inside, they arrested Nenchev and McRitchie, while their colleagues intercepted Gardner's car, arresting him at a service station at Lockerbie.
But the police's biggest prize from that search was finally putting Yorston in cuffs.
Police found £200,000 worth of heroin in the property and there was clear evidence not only of Yorston's drug dealing, but also of her position as head of the organisation.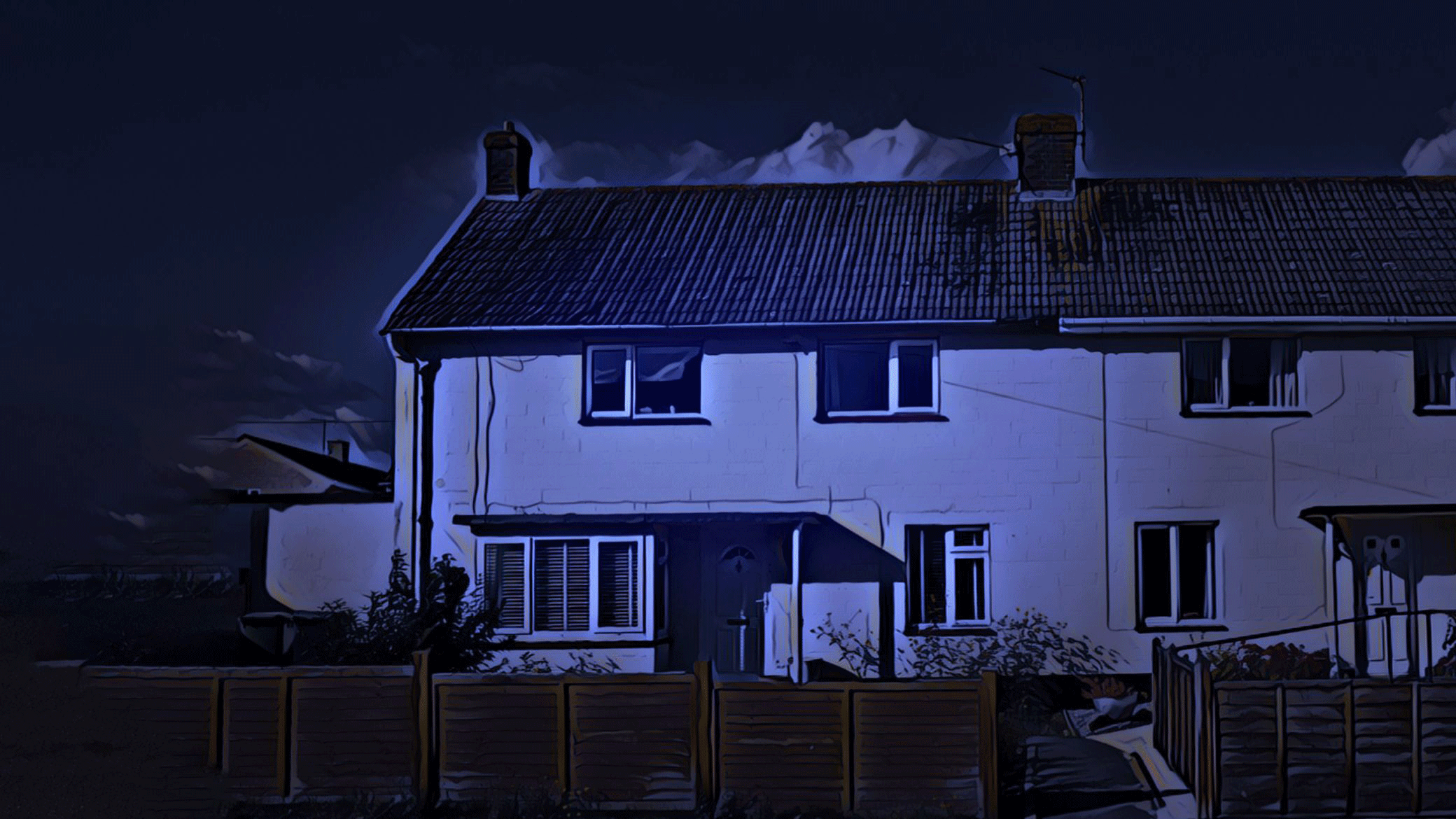 They searched Yorston's home and found £390 in the living room, plus another £1,280 in a safe. She couldn't say how she earned it.
Next, officers made an even more important discovery at the plush West End flat – a little black book.
On first glance, it resembled a personal diary. Perhaps it was to note down the dates of innocent days out or events. But as police turned the pages, they realised it was an aid for something altogether different.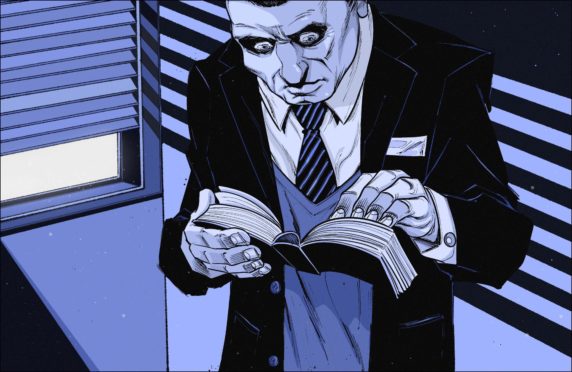 A source close to the investigation said: "It was an apparent ticklist."
This little black book, police said, was direct evidence of Yorston's position as gang kingpin. And as the months went on, Yorston kept on incriminating herself.
Despite having appeared in court and being bailed, she carried on texting her Liverpool associates, perhaps knowing they would still be expecting payment despite the heroin seizure. That back-and-forth discussions added to the pile of evidence mounting against her.
It got worse for her when police raided more properties in October 2018 and recovered 1kg of drugs – all linked to Yorston.
And then those in the lower reaches of Yorston's gang began to desert her like rats scurrying away from a sinking ship.
Police said the drugs linked to Yorston seized over four months in 2018 were worth £340,000. It is likely the heroin and cocaine she had handled in the preceding months was worth millions of pounds.
But during the investigation and while waiting for her potential trial, Yorston acted in a way outsiders might find astonishing.
She was facing jail, her former allies had turned on her and there looked to be no way out. But Yorston didn't seem concerned.
She was still in a relationship with Bulgarian national Daniel Nenchev, with whom she was arrested although he was never charged and has now told us he had no knowledge of the scale of Yorston's offending.
The couple holidayed in Italy and Bulgaria and Nenchev didn't seem to mind Yorston was 18 years his senior.
One relative told him: "You have surprised the whole family."
The pair saw in 2019 together with a bottle of Moet Champagne – seemingly in denial about the prison time awaiting Yorston.
They then got engaged and tied the knot at the Dundee Registrars Office on May 1, 2019.
One of the most eye-opening details of the wedding was how Yorston described her occupation on the marriage certificate. She claimed to be a parcels sales manager.
The couple honeymooned in the picturesque coastal town of Nessebar, in Bulgaria, famed for the cobbled streets of its charming old town, Instagram-worthy terracotta rooftops and beautiful quayside.
The lovebirds checked into the five-star Sol Palace hotel, posing for pictures on scenic balconies and beside a sun-kissed swimming pool.
When Yorston returned to Scotland in July 2019 she was given a harsh dose of reality.
The court discovered Yorston and others had been threatening witnesses so she was remanded in custody. More bad news would follow.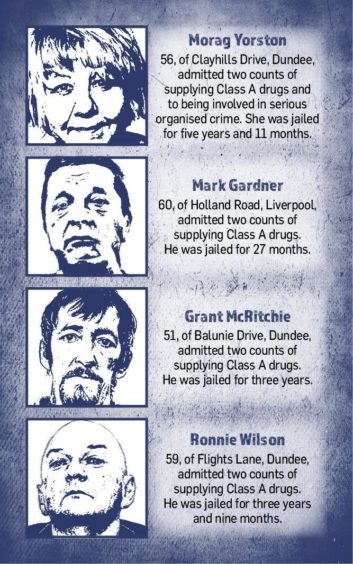 Wilson, Gardner and McRitchie all admitted drug dealing. Wilson was jailed for three years and nine months, Gardner for 27 months and McRitchie for three years.
Then Yorston finally admitted being concerned in the supply of heroin and cocaine between September 17, 2017 and August 10, 2018.
On July 29, 2019, she was bailed and told to come back for sentencing on September 5.
Her day of reckoning was close – but she was to hatch an audacious plan in a bid to escape.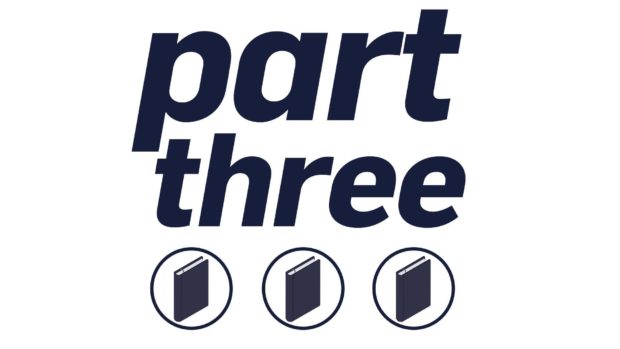 Everyone was ready to go at the High Court in Glasgow on September 5, 2019. Everyone, that is, except the accused.
Yorston had mounted a last-ditch plan to evade justice and was long gone by the time her day in court was due.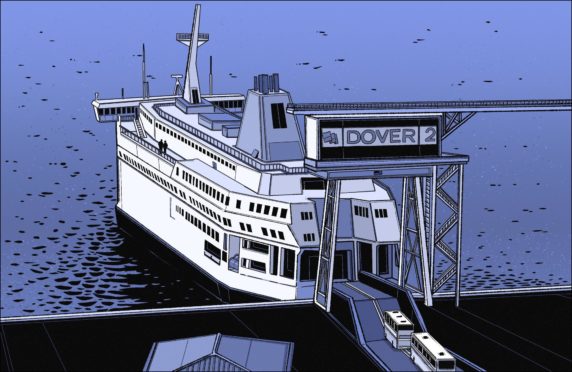 Three weeks before that sentencing hearing, Yorston embarked on a 539-mile drive across the UK, heading towards Dover.
Accompanied by her new husband Nenchev, Yorston was heading abroad.
But the tools open to police and border agencies meant she would leave a trail that would eventually be picked up by those authorities.
It wasn't long before number-plate recognition video footage emerged, showing Yorston with her Vauxhall Corsa at Dover, ready to take a ferry to the French town of Calais. From there, Yorston travelled, with very little rest time, across Europe.
DCI Fotheringham said: "On August 18, she entered Bulgaria at the Serbian border with her partner who I believe was officially her husband. By mid-August, they were in Bulgaria and Yorston had a date to appear in court in Glasgow for sentence and she obviously failed to appear in court on September 5."
The court issued an arrest warrant for Yorston, allowing police to study her financial information and locate her in Bulgaria.
Officers linked up with a specialist international legal team from the Crown Office, which draws up paperwork for a European Arrest Warrant, needed to get her back home. That was granted by a sheriff at Edinburgh Sheriff Court, paving the way for Scottish authorities to start talks with their Bulgarian counterparts, via the UK's National Crime Agency.
Meanwhile, police kept tabs on Yorston's bank records to spot where she was withdrawing and spending any cash. That was enough to trace her to Veliko Tarnovo – a scenic tourist town 135 miles east of the Bulgarian capital, Sofia.
DCI Fotheringham said it is likely Yorston was with her husband and his relatives and "was pretty much keeping as low a profile as someone from Dundee in Bulgaria can be."
As the net closed in on Yorston, events were unfolding in Westminster and Brussels – and investigators were worried they could present the gangster granny with an ace card.
It turns out that had international politics transpired differently during a frantic 92-hour period, Yorston could have evaded Scottish justice forever.
In July 2019, Westminster watchers drew their collective breath as Prime Minister Theresa May resigned due to Brexit deadlock.
Her replacement Boris Johnson vowed to secure a breakthrough with Brussels but, as "Brexit Day" – Halloween 2019 – approached, there were few signs of progress.
And those hoping to put Yorston on a plane back to Scotland were concerned over the potential impact on previous EU agreements for arresting UK criminals on foreign soil.
A source close to the extradition process told us: "If you throw your mind back to October 2019 there was a potential for the UK to leave the EU without any formal agreement in place.
"Had that been the case, the European Arrest Warrant wouldn't have been available to us as a tool. We would have had to use an old convention dating back to 1957, but Bulgaria would not have extradited her to us because they don't send (people) back under that legislation.
"It is likely that, had that happened, we would have maybe asked Bulgaria to adopt the case to sentence her and deal with it that way around."
It is not known whether Yorston chose to leave the UK because of this, or whether it was just blind luck that Brexit gave her hope of avoiding extradition. One source described her timing as "interesting".

In the end, politicians negotiated a three-month extension on October 28, 2019 – meaning Yorston came within three days of evading extradition to Scotland.
The only good point about this delay was that police and prosecutors had more time to work on the extradition application.

They spent months working behind the scenes – and then had their big break on March 4, 2020.
Under the watchful eye of officers from Police Scotland, Bulgarian Police raided a property in Veliko Tarnovo and led out Yorston in handcuffs. Her 201 days on the run had come to an end and it was celebrations all round.
DCI Fotheringham said: "I don't think I would be understating it by saying officers were elated when they heard Yorston had been traced in Bulgaria and thereafter it was just a case of being patient before we got her back here."
Explaining why it took that amount of time to bring her in, DCI Fotheringham said police work on a risk basis. He added: "If someone is presenting a significant risk of harm – maybe someone who has absconded from prison who is serving a sentence for murder or someone wanted for terrorism-related offences – those types of cases will be prioritised."
But if police know someone is low risk and is staying put, the probe can be paused so officers can instead pursue thugs who could move at any moment.
He added: "You're probably talking about a six-month period (when she was on the run). That's not actually a bad turnaround compared to many other cases in which people are evading justice."
After her arrest, Yorston was allowed to go to her Bulgarian home for a few days while documents were translated, and then she was taken back behind bars.
Yorston told the authorities she couldn't hack life in a prison cell because her asthma makes it hard to breath in damp conditions, so she was transferred to a prison hospital.
With Yorston in custody of sorts, investigators were tempted to believe the case was signed, sealed delivered.
But they were then posed with a second obstacle in that quest – one that has become all too familiar to us all since March 2020.
A race against time
Yorston appeared at Veliko Tarnovo District Court on March 24, 2020 and confirmed she had consented to returning to Scotland with police. That triggered a race against time.
A source close to the extradition process said: "This has an immediate impact on us because, under the Europe Arrest Warrant framework, we have 10 days from that point to go and get her.
"If we don't, she can be discharged and set free from the warrant. It gives you an idea of the speed things have to happen at. The clock is ticking.
"The deadline would have been April 3 – but then coronavirus changed things."
The source close to the extradition process said: "Bulgaria had declared a state of emergency on March 13. Scotland was in the middle of a lockdown. Bulgaria had travel restrictions, as did the UK."
DCI Fotheringham said: "That presented us with logistical challenge in terms of movement of people and restrictions on travel."
With the clock ticking on the 10-day deadline, prosecutors were left with no choice but to ask a Bulgarian judge for more time.
The extradition source added: "There has to be a very good reason for it. If people have just been a bit rubbish at organising transport, that wouldn't be good enough, but a pandemic counts."
The judge granted an extension until the worldwide situation related to Covid-19 became clearer. Bulgarian authorities than called their Scottish counterparts in mid-May to say the state of emergency had been cancelled, meaning it was at least conceivable for Yorston to leave Bulgaria. However, flight restrictions made that a challenge.
The extradition source said: "The original plan was to bring her back through the Netherlands. The transfer wasn't allowed. That led us to July 2, 2020 and by then travel had opened up a little bit."
Finally on July 2, Yorston's journey back to Scotland began. It is understood she was taken to Sofia Airport and arrived at Edinburgh Airport.
She was handcuffed for the duration of the journey, though police ensured a coat was placed over her hands so as not to alarm other passengers.
DCI Fotheringham said: "There were officers from Police Scotland's international assistant unit who were tasked to collect her and bring her back to the UK."
At Edinburgh Airport, Yorston was handed over to investigating officers and she was taken to custody, ready for court.
DCI Fotheringham said: "She was fairly nonplussed about her situation.  "She was resigned to the fact it was inevitable that she (was going to be caught) at some stage.
"By that stage, Yorston had been in custody in Bulgaria (for just under four months) and had a bit of time to get used to the idea."
A spokesman for the Veliko Tarnovo Ministry of Interior told us: "The Kingdom of Great Britain made Bulgarian authorities aware that Morag Yorston was wanted in connection with her participation in an organised criminal group for the distribution of cocaine in Scotland.
"She entered the Republic of Bulgaria in a car with Bulgarian citizen Daniel Nenchev. Yorston was detained on March 4, 2020 in a specialised police operation, after which a duty officer notified the prosecutor, following his instructions."
Once back in Scotland, Yorston appeared at court via video link the same day. She was not charged with absconding though it was taken into account during sentencing.
And she pushed her luck right up until the end. Even as Yorston was behind bars awaiting sentence, she was still trying to evade the full extent of justice.
A source close to the extradition process said: "The court was told Yorston had spent a lot longer in custody than the information we had received from Bulgaria said. The court was informed that, prior to being arrested in March 2020 she had spent 178 days under home arrest – on top of the time she served in custody in March.
"If that's true, she would have served a year less on her sentence."
That would have meant Yorston was made subject of a home arrest on August 29, 2019 – 13 days after arriving in Bulgaria.
The judge asked prosecutors to look into the claim – and what they discovered underlined how efficient their teamwork with international authorities is.
The source added: "We were able to use a tool called the European Judicial Network to communicate with Bulgarian authorities.
"They confirmed the claim of Yorston spending 178 days under home arrest was complete nonsense. It's quite satisfying to get that information.
"At that point, Yorston may have sacked her legal representation and protested to the court, to get new lawyers, though she still went to jail."
Yorston appeared at the High Court in Glasgow on September 4 and, having previously pled guilty to being concerned in the supply of heroin and cocaine and to being involved with an organised crime group, she was jailed for five years and 11 months.
DS Murray said: "We were pleased with the outcome. The Crown Office staff deserve acknowledgement for their role.
"They had a significant investment in this case for well over a year."
Operation Boost led to a total of eight Dundee drug dealers being jailed for a total of 17 years and the recovery of £380,000 of heroin cocaine and £12,000 cash. Ten of those arrested as part of the operation were from Yorston's gang, though only four of them, including Yorston, were convicted, as the others had provided information to crack the case, or there was not enough evidence for a prosecution.
DCI Fotheringham said Yorston and her gang had brought "misery to our communities" and police would continue to make "Tayside and the rest of Scotland a hostile environment for those involved in this sort of criminality.
"I welcome the sentencing handed to Yorston which also underlines how seriously the courts view such activities.
"The driving force behind what we do is stop the damage that drug dealers cause."
A further hearing was to illustrate exactly what attracts drug kingpins to their lofty positions – money.
A confiscating hearing took place at the High Court in Edinburgh on December 8, 2020.
In the run up to the case, a specialist forensic accountancy team from the Crown Office studied Yorston's financial records to tot up how much money she made illegally.
The amount they came up with was £108,105 – a figure uncontested by Yorston's defence team.
The Crown has so far seized £1,605 – almost all of the £1,670 that police found when they raided Yorston's property in August 2018.
During the hearing, judge Lord Boyd gave Yorston six months to hand over the rest of the funds. That means she must pay £106,500 to the Crown before June 7 this year or she will again appear in court – and could face an extension to her jail sentence.
After the hearing, DCI Fotheringham added: "What we were looking with Yorston is someone who has risen to a fairly to a high level within the drug-dealing community in Dundee though contacts that she has acquired as she has gone along or got in touch with.
"But the profile of the individual is a very fairly normal-looking female in her mid-50s with grown-up children, grandchildren as well – so a grannie effectively.
"On the face of it Yorston may look like a mid-50s grannie, living in a house in Dundee – someone who you wouldn't bat an eyelid at in the street.
"But when you start to hear some of the stories and some of the information provided to us about her, the picture you gather of her is completely different."
A source close to the investigation said: "She is not your average person in control of these sorts of drugs, so the sentence is good.
"She was fabricating things right until the end. Had the case gone to trial she may have been successful in convincing the jury she didn't have the level involvement she did, but the evidence against her was strong."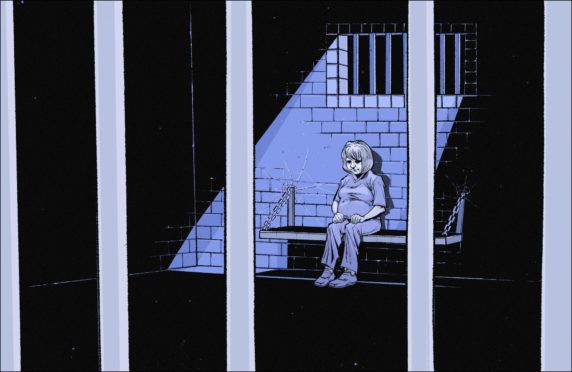 Interview with Morag Yorston's husband, Daniel Nenchev
Daniel Nenchev was born in 1982 in Gorna Oryahovitsa, a northern Bulgarian town not much bigger than Arbroath. He studied electrical engineering and electronics before moving to Italy in his early 20s to take a job at a roofing firm.
But then the financial crash of 2008 hit the Italian economy so he left for Scotland in search of a better life. However, what Daniel found was a drug-dealing woman 18 years his senior.
In this exclusive interview, he tells his story.
Dale Haslam: Why did you decide to leave Italy for Scotland? 
Daniel Nenchev: I spent nine years in Italy, working hard. Then my father got a girlfriend whose son was at Dundee College, so he moved to Dundee. Then my brother, who was also in Italy, left for Scotland.  Around 2014, I moved from Italy to Scotland too.  There had been a big financial crash and Italian workplaces didn't pay too much and my father told me there were jobs in Scotland.
DH: And how did that work out for you? 
DN: It was good. I lived near the centre of Dundee and was studying a part-time course at the Gardyne Campus of Dundee College and working at Jahangir Tandoori (in Dundee) helping in the kitchen.
DH: When did you meet Morag Yorston?
DN: It was in around 2017. I met her through a friend. We have always got on. There has never been anything bad between us.
DH: When did the friendship become a romance? 
DN: After we met, we spent time together and then she called one day to say 'why haven't you called me?' so we spent more time together. She would make me coffee, and wash my clothes. She would clean the house and do what I wanted, and what made me happy. We worked well together – she even started talking Bulgarian.
DH: As you got closer, did you become aware she was a drug dealer? 
DN: I have always been in opposition to drug dealing. Since I arrived in Scotland, I always worked honestly. I worked as a delivery driver and for me it was all about earning money.  I would want to earn £100 a day so I could have enough to go home – that was my life in Scotland. I always told Morag that drugs were bad. I would hear a phone call and understand that the subject was drugs, so I just took the phone from her hand. I told her 'if you keep doing this, police will arrest you'. Whenever I would say that she just made it seem like there was no danger.
DH: In August 2018, Morag was arrested. What do you remember about that? 
DN: On the day she was arrested, someone came to an address belonging to Grant McRitchie to deliver drugs. McRitchie is in prison too. I was there when the police arrested Morag. I had told her before it was always going to happen, because she was playing with fire. I don't know how much Morag was involved in dealing, because I never got to know any detail. I don't know anything about drug dealers in Liverpool. I never saw that.
DH: Were there any signs that she was dealing drugs worth hundreds of thousands of pounds? 
DN: She was not living like a millionaire. The drugs didn't come from Morag – they came from other people.  And whenever she did earn money, she would give it away to people.  Some people she knew would say they had no money so she would help people. She has a big heart. I couldn't believe she had done what the police said she did.
DH: Can you tell me about your wedding to Morag at Dundee Registrars Office in May 2019? 
DN: It was a great day and nice to have lots of people there. The meal was nice. We had about 40 people there and had the reception at a restaurant in Broughty Ferry. DH: Did anyone ever comment on the 18-year age gap between you? DN: The age gap never bothered me, Morag just fell in love with me. My mother was a bit concerned about the age gap, but I knew Morag for about two years before we got married so I was comfortable.
DH: Then in August 2019, you decided to move back to Bulgaria. Why? 
DN: My brother had left Scotland and returned to Bulgaria. My father the same. I decided to move back too.  Morag came with me and it was her choice to come. I took my wife away from that shit with drugs.
DH: What was it like once you got to Bulgaria? 
DN: Morag didn't know anyone, but she made friends with people. There are seven or eight English families in the town, and another who are a Scottish family. She would go for a coffee with them, and also some Bulgarian friends. She was never bored when she was here. She spent some time with my relatives. She liked it here. There are no problems with drugs here at all. She wanted to start a new life. My problem with her calling home was that the conversation might be about drugs.  She never kept in touch with anybody to do with drugs, I can guarantee that. There was no way she would call people back in Scotland. I would be going crazy if she called. I don't like drugs.
DH: By that time, Morag had admitted serious offences and hadn't turned up to court for sentencing. Did that concern you? 
DN: I was worried that the police were going to find her. Morag said 'they aren't going to come from Scotland to Bulgaria, they won't get a European Arrest Warrant' but they did. I knew they had a different law in Bulgaria but I thought the police would come – and they did. One day, they came to my house, and now she is in HMP Greenock.
DH: What happened when Morag was arrested in Bulgaria in March 2020?
DN: She was taken to an arrest centre and then transferred to a prison in the capital, Sofia. I went to see her a few times. The conditions in Bulgarian arrest centres and jails are horrible – awful. She was moved to the prison hospital, which was a very good place. She has got asthma. She is not very good with her health. There was a concern that she would get sick in the prison. She made friends in the hospital and the staff liked her. Whenever I visited her they said "oh, Danny, we have been waiting for you". Morag taught the staff English and she was happy there. She knew a couple of words in Bulgarian.
DH: I've been told Morag's lawyer tried to argue in court she served 178 days under house arrest and so should have that time taken off her sentence. What do you make of that? 
DN: She never spent time under house arrest in Bulgaria. When she arrived in Bulgaria, we never registered her as a resident here, so how is it possible to put her under house arrest?
DH: Do you manage to speak with your wife now? 
DN: I am allowed seven 30-minute video calls with her each month. Morag has started to do all the rehabilitation programmes in prison and hopes to get parole at some point but she would need an address to live in, and she hasn't got one. Covid-19 has made it hard for me to travel to Scotland. My plan is to go to Scotland and rent a property so she can live there on parole. She has one son and two grandchildren. I don't think her family have visited her in prison because Greenock is such a long way away from Dundee, and also because of Covid-19. I think she is going to be able to move to a prison near Aberdeen, which would be nearer to them.
DH: What are your plans once Morag's sentence has expired in August 2026?
DN: We are going to move to Bulgaria. Her relatives can come to visit her in Bulgaria anytime they want to. They will always be welcome When she gets out of prison, she wants to do people's nails. She wants to do nail classes, and get all the sets and the lamps. She wants to make people look good.  For me, it is a romance. I have tried to stick by her, in spite of what has happened. I'm not going to let down my wife. I know it sounds a little bit crazy but I made vows.
Preying on the vulnerable
On a bright summer's day on the Mediterranean coast, a couple sat at a table a charming piazza, drinking wine and whiling the afternoon away.
Then the phone rang.
The holiday of Morag Yorston and her toyboy lover Daniel Nenchev in September 2018 had been interrupted by a deeply disturbing call. "It's Alexis," said the voice on the other line. "She's passed away, they think it's some kind of overdose," the grieving friend of Alexis Watson, 36, told Yorston.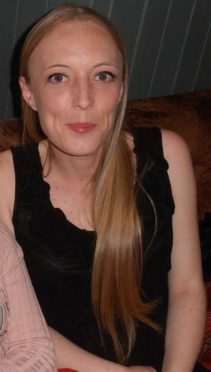 The exact relationship between Yorston and Alexis, a mum of one, is disputed.
Alexis's family claim Yorston forced her to stash and sell heroin and cocaine in exchange for drugs and that Yorston's actions indirectly contributed to her death.
But Yorston's husband claims Alexis was their friend, that his wife only ever tried to help Alexis when she was down on her luck and that they were both genuinely devastated after getting that phone call.
Daniel told us of the moment they heard the tragic news about Alexis.
He said: "Morag was on holiday with me in Naples when we found out Alexis had died. Morag was crying so much.
"When a person is so hooked on drugs, you cannot help them. "Alexis would call Morag every couple of weeks and say 'I have a problem with this' and Morag would help."
Alexis had battled heroin addiction for many years. In February 2018, she was jailed for 15 months at Dundee Sheriff Court after admitting to being concerned in the supply of Class A drugs at her flat in Byron Street, Dundee.
Her family told us Alexis was so scared of getting caught and having to answer to the drugs gang making her stash the drugs that she hid heroin worth £240 in her underwear. Police also found heroin worth £6,965 in several bags hidden under a mattress and in a wardrobe.
According to detectives and prosecutors, there is no evidence on file of Yorston having a 'business' association with Alexis at the time Alexis's house was raided. However police said it wasn't inconceivable, given Yorston's tendency to exploit drug users, as shown by text messages sent by Yorston to other heroin users in Dundee, offering them £1,000 to travel to Liverpool to collect drugs.
DCI Scott Fotheringham said: "Yorston was preying on the vulnerable and using others to prey on those vulnerable people."
While we cannot be sure Yorston was forcing Watson to work for her, we do know that when Alexis left custody in September 2018 – after serving half her sentence in jail – Yorston was very keen on speaking to her.
Daniel said: "When Alexis got out of the prison, she didn't have anything, so Morag helped buy her dresses and a phone. She would take her for dinner.
"Alexis was a nice person. I knew her for about two years. I met her through a friend. She was a very social, pretty woman.
"But she was taking tablets that make her seem like a zombie. I think it was Xanax. "Alexis was always asking Morag for money."
Daniel said he knew others were alleging his wife had forced Watson to store heroin but rejected that accusation – and even claimed that Alexis might not have died had Yorston been there to help.
He added: "Morag and Alexis were best friends. Alexis didn't buy drugs from Morag. If that's a claim, that's not true.
"Alexis sold drugs and died because of tablets. Morag never sold tablets. I think if Morag had not have been on holiday when she got in trouble, she wouldn't have died."
'My mum wanted to get better for me'
But the version of events told by Alexis's family is altogether different. According to Alexis's daughter Alana Gowans, her mother spent years trying to get off heroin and had sought help from health workers before moving onto methadone.
However, she found the habit hard to kick and went back on to drugs, which tragically claimed her life.  Alexis was found dead at a house on Forebank Road, Dundee, on September 15, 2018.
Alana, 19, told us: "My mum had been addicted to heroin since she was 16 and came off it for so long, but then she started to take Valium and sleeping tablets.
"My mum wanted to get better for me, but it was hard. "Some days I blame myself. But my mum is in a better place."
Such were her family's fears about Alana being caught up in her mother's chaotic lifestyle that she moved in with her gran as a child.
"(Living with my gran) was different, but it gave me protection from seeing the substance abuse."
A family friend of Watson told us: "Alexis was stashing drugs for Mo (A nickname for Yorston), there's no doubt about it – but I know it never came out during Yorston's court case as there was no direct evidence.
"Mo was part of the reason Alexis died. Even hearing her name makes me angry.
"Alexis was trying to move away from that life, but then she had this older, domineering woman giving her wee gifts here and there, being nice to her – but that meant Alexis remained around the drugs crowd.
"When Yorston found out Alexis had died, she made a call to the family. She called Alexis's mum – Alana's gran – to give her condolences and to say Alexis was like a daughter to her.
"You can imagine how that went down, when a heroin dealer is getting in touch in those circumstances. She almost threw the phone at the wall."
The family friend added: "You have to question exactly why it was that Mo was buying her all those things. It certainly wasn't charity. And you have to question why Mo made that call.
"She was dressing it up as expressing sympathy after someone had died, but really it was a warning – 'keep your mouth shut to the police'. Everyone knows she was doing it to cover her own back – to make sure nobody was going to tell the police anything that could incriminate her.
"Imagine calling a grieving family just so you can protect yourself. It sums up what Yorston is like."
Nobody was prosecuted for playing a role in Alexis's death. Yorston has since been jailed for five years and 11 months after admitting heroin and cocaine dealing and being part of an organised crime group.
The family friend said: "We're all glad she finally got her karma. It's fully deserved.
"When Alexis died, it was a terrible time for all the family.  "Alexis was a good person deep down. She wanted to do right by Alana and wanted to get her life sorted, but she came under a lot of pressure from Mo and her gang.
"They made her store heroin at her home. She didn't want to but they made it sound like it was nothing – but they aren't the ones who are there when police come smashing your door in at 6am."
In the two years since her mother's death, Alana has campaigned for drug support charities such as Addaction.
A student at Gardyne Campus she won a £3,000 grant for the charity after giving a presentation about its work in front of a panel from the Youth and Philanthropy Initiative.
As part of the project, Alana planted a tree in memory of her mum. She told us: "Groups like these in Dundee do amazing work and I want people going through what my mum went through to seek help from them."
If you have any information related to Morag Yorston or would like to comment on the series, please email dale.haslam@ajl.co.uk.
---
Credits
Written by Dale Haslam
Story design by Cheryl Livingstone
Graphics by Roddie Reid and Mhorvan Park
Data visualisations by Lesley-Anne Kelly
Animations by David Bradley