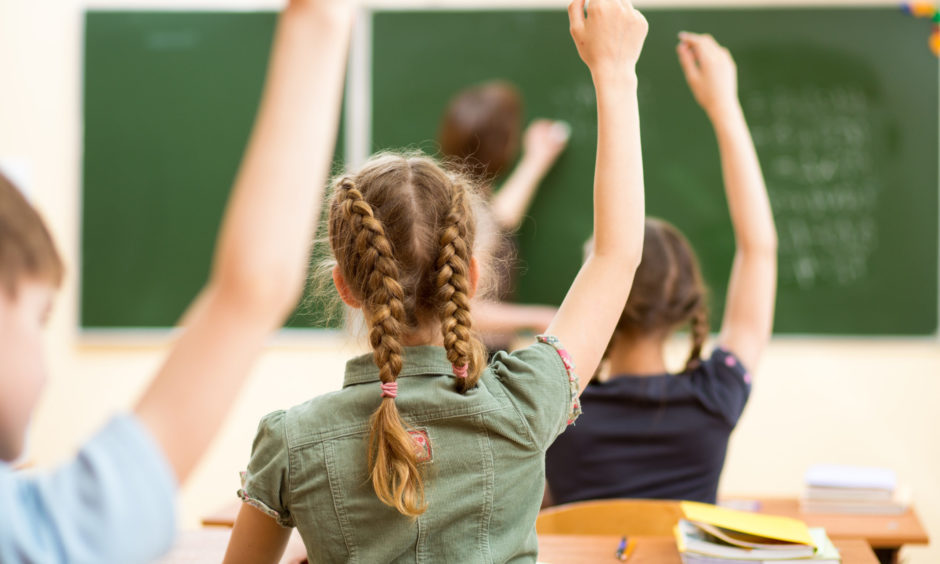 Two decades after Scotland became the first part of the UK to scrap Section 28, educationalists warn there is no room for complacency against homophobic bullying in schools. Michael Alexander reports.
Twenty years ago, members of the then infant Scottish Parliament made history by scrapping the controversial Section 28 law which had prohibited the promotion of homosexuality in schools.
On June 21, 2000, MSPs voted by 99 to 17 with two abstentions to abolish the bar, which brought to a close a bitter political argument over the issue. The rest of the UK followed suit in 2003.
Twenty-four-year-old Fife-raised and now London-based journalist Ciaran Sneddon, who "came out" as gay shortly after his 16th birthday, feels "incredibly lucky" to have grown up in a time after the law's abolition.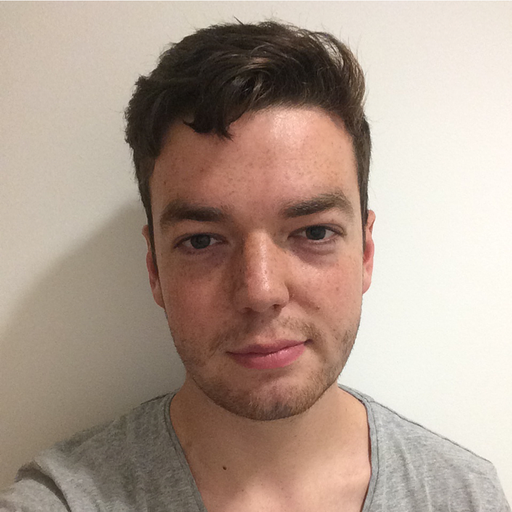 When he finally plucked up the courage to tell his family and friends he was gay, the then home-schooled youngster said there was "no visible backlash" other than what he describes as a "few well-intentioned but misguided comments".
But Ciaran says it's actually only in recent years as an adult that he's experienced homophobic abuse at first-hand – crushing any view he had that homophobic discrimination might be a thing of the past.
"Last year, a full can of energy drink was lobbed at my head from a flyover by a teenager shouting backward comments," he told The Courier.
"A few months ago, in the final weeks before lockdown began, my partner and I were surrounded on a bus by a group of hooded teens calling us "f**s" and "gay bastards" while filming the whole thing on their phones.
"We eventually had to get off the bus, pushing past them in the aisle, while everyone else on board pretended not to notice."
For the past two years, Ciaran has volunteered for Switchboard, an LGBT+ helpline that offers a confidential listening service to anyone who needs it.
This experience has helped him to understand what life is like for LGBT+ people across the UK, and beyond.
"Hearing stories of abuse and discrimination burst my bubble of everything being fine today," he added.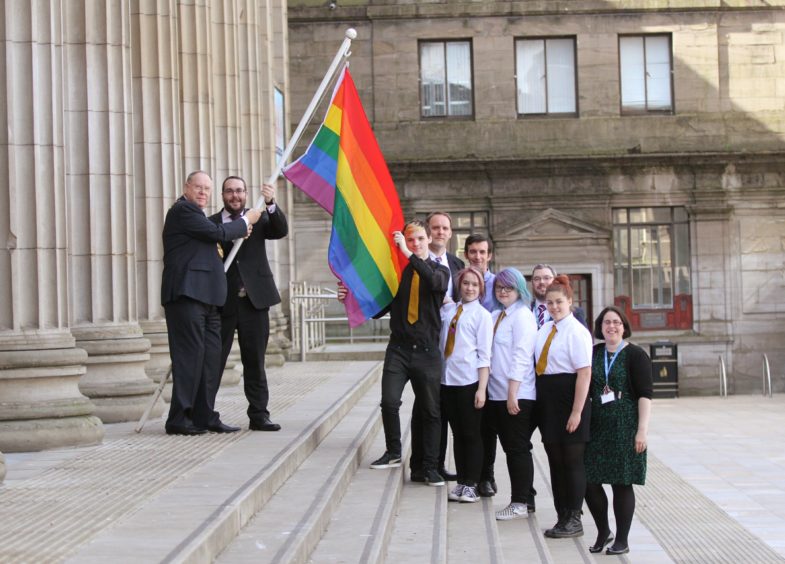 However, he says it's also highlighted that "hangovers" from the Section 28 era are still prevalent today. For example, many callers aren't aware of safer sex precautions and how they work, which he would personally trace back to a "failing of earlier educational institutions."
Fife secondary school teacher David Farmer, who is also publicity officer for the Fife branch of Scotland's largest teaching union the EIS, said the introduction of Section 28 by Prime Minister Margaret Thatcher's Conservative government in 1988 served to "almost codify" homophobia.
"This happened at a time when the tabloid press were regularly attacking people who had taken the courageous step to come out," he said.
"Set this against the backdrop of the AIDS/HIV pandemic and anyone can see that the 12 years in which the clause operated in Scotland was not a good time for the LGBT+ community."
Mr Farmer said it's difficult to calculate to what level having Section 28 fuelled the bullying of young people and teachers from the LGBT+ community in schools. But anecdotally he said there is "much evidence" that it did.
"Times change…and the ending of Section 28 and what it represented certainly has contributed to a more tolerant Scotland," he said.
"We all owe a debt of gratitude to those who campaigned during those years for repeal.
"But that does not mean to say that our young people and our teachers are not still bullied based on their sexuality. That is wrong as is all bullying.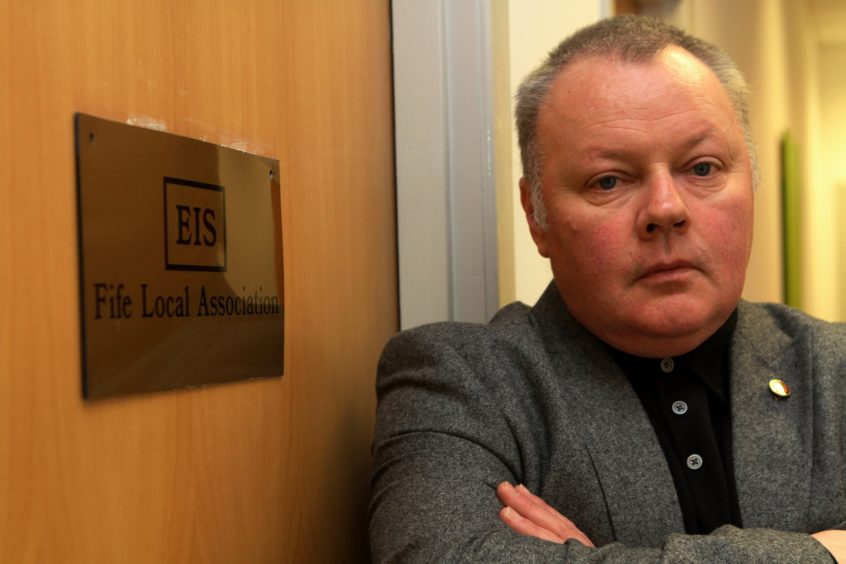 "Today in our schools – notwithstanding the huge issues around the (current) pandemic – there is more tolerance, more understanding, more openness. But there cannot be any room for complacency."
Caroline Gillwood is head of programmes at Stonewall Scotland which campaigns for the equality of lesbian, gay, bi and trans people.
She described Section 28 as a "crushing piece of legislation" that effectively stopped teachers from talking about same-sex relationships and properly supporting pupils who may have been questioning their sexuality.
She described the 1988-2000 era as a "dark time" that left a whole generation "ill-equipped and uninformed", forcing young people to seek information in often unsafe places.
While "real progress" has been made since Section 28 was lifted in Scotland 20 years ago, she said young LGBT people still face significant challenges.
"Stonewall research revealed that 48% of LGBT pupils are bullied for who they are in Scotland's schools, while 41% are never taught anything about LGBT issues in school," she said.
"That's why we were so pleased the Scottish Government committed to introducing LGBTI-inclusive education by 2021.
"This will pave the way for transformative change in the Scottish education system and will ultimately transform the lives of LGBT young people.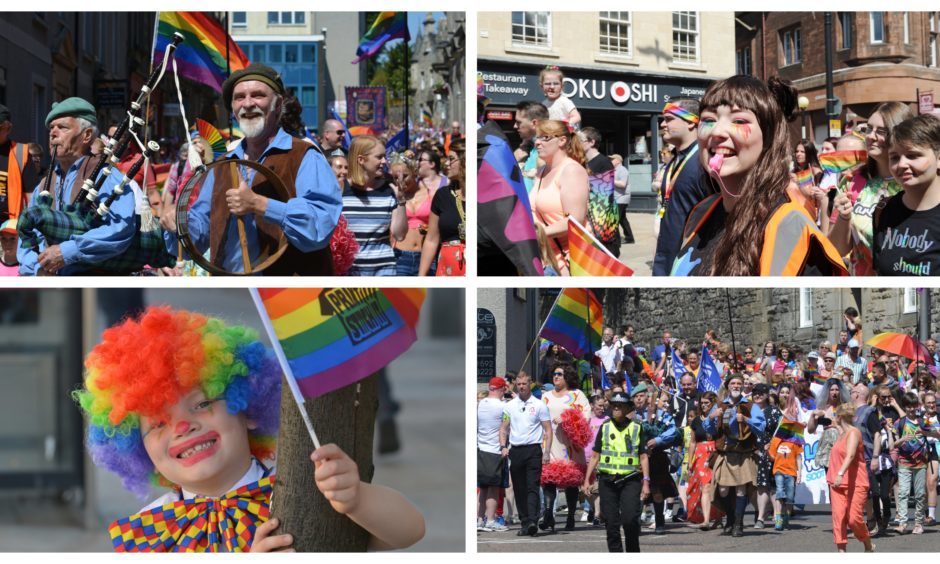 "Everyone deserves to grow up in a world where they are not afraid to be themselves and are supported to reach their full potential."
Deputy First Minister John Swinney said: "Scotland was the first country in the UK to scrap Section 28, and I was delighted to announce our commitment to becoming the first country in the world to have lesbian, gay, bisexual and transgender (LGBT) inclusive education embedded in the curriculum.
"Our education system must support everyone to reach their full potential and it is vital the curriculum is as diverse as the young people who learn in our schools.
"Significant progress has been made by the LGBT Inclusive Education Implementation Group, which includes representatives of Stonewall Scotland and the EIS.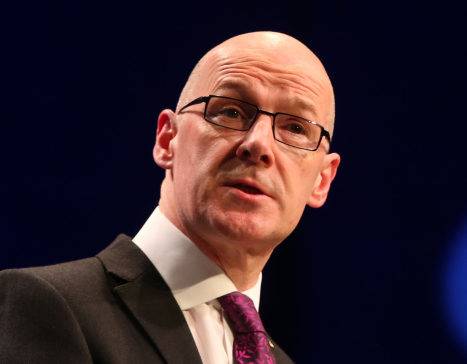 "This includes work to identify and showcase existing good practices in schools which already include LGBT history.
"This work will further embed LGBT education across the curriculum, rather than in specific LGBT lessons, in order to improve the learning environment for all children and young people.
"Bullying of any form – whether aimed at children, young people or staff –  is entirely unacceptable, which is why we expect all schools to address homophobic, biphobic and transphobic bullying and promote an inclusive approach to education on relationships, sexual health and parenthood."