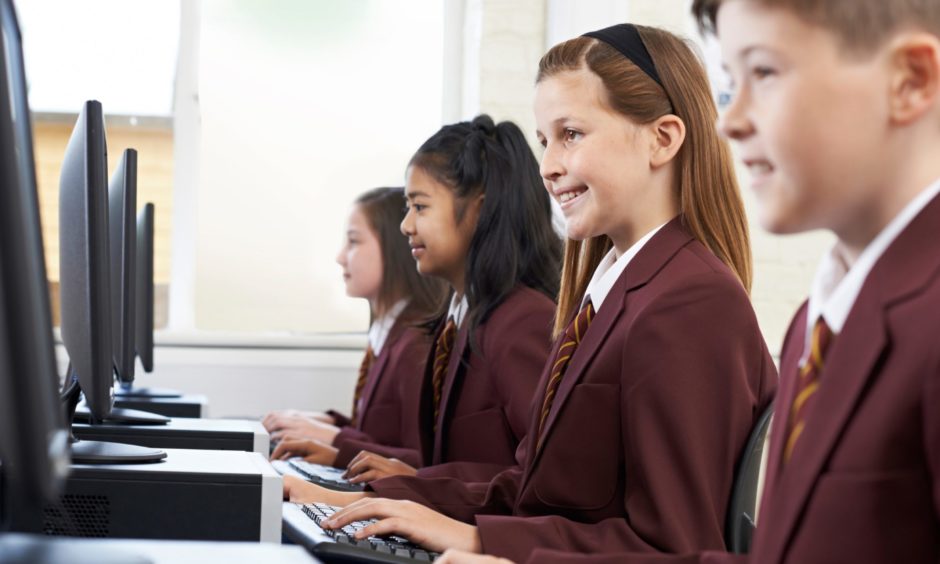 Courier poll results show almost a quarter of parents were considering private education for their children following the exams crisis in August.
The vast majority of respondents (62.4%) said they would not consider enrolling their children into one of Scotland's private schools – citing affordability and similarities with the public education system as key reasons.
However the survey, which attracted 1,160 responses, revealed 23.7% of parents hoped to send their children to an independent school.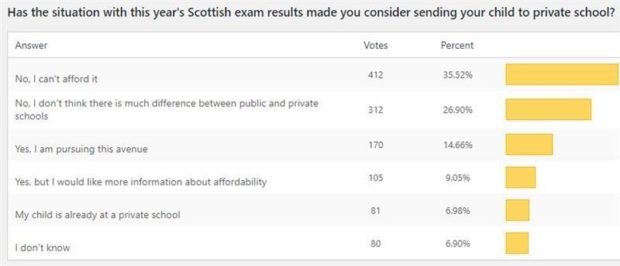 Some parents said they were already pursuing the new route, while over 100 said they would need more information on the costs related.
The results were welcomed by Strathallan School headmaster, Mark Lauder, who said the school has received a "significant" increase in interest since lockdown in March.
The Perthshire school, which is near Forgandenny, has seen a rise in pupils attending classes from Scotland and further afield, with a 10% increase to the pupil roll.
The school offers full GCSE and A Levels alongside Highers and Advanced Highers and is the first Scottish school to offer the different pathways.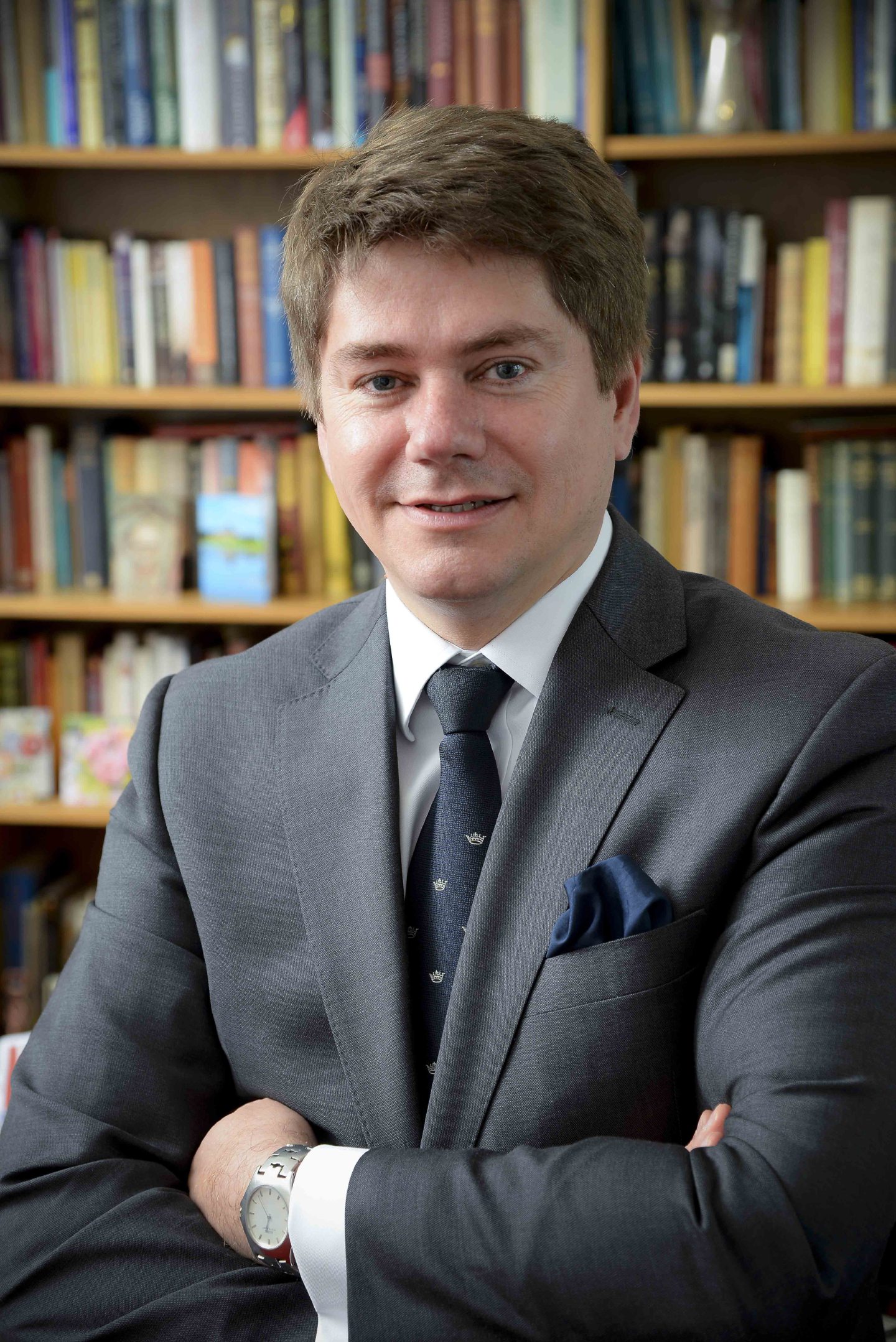 Mr Lauder said: "It's natural for parents to consider the options open to them for their child's education. Beyond core academic education, the variety of interests and aptitudes children have require nurture, investment and encouragement.
"We have a drive and an imperative to be highly effective in all-round education – the co-curriculum is integral to the education we give here as a result and it's this holistic approach that sees so much success from a wide ability range.
"Since July we have seen a significant national and international interest in our approach to education.
"We have seen a 10% increase in roll since March when lockdown began and our next open day – albeit virtual – is four times bigger than our previous record.
"Something has changed and we are pleased to see the increased interest in all-round education that focusses on an individual's best and not some other preconceived idea of success."
Results published by the Office of Qualifications and Examinations Regulaton (Ofqual) show Strathallan school achieved a 100% pass rate in A Levels this year.
Mr Lauder added: "At Strathallan we have seen ongoing academic improvement for three years now and new records achieved in A Levels, Highers and GCSEs.
"Parents are more aware, once they start looking, about assistance they can apply for to make independent schooling affordable.
"In Scotland, independent schools do more in this are than the rest of the UK and we are committed to maintaining this in the future."
Mr Lauder said the school also underpins it success on an emphasis on wellbeing and mental health support for day and boarding pupils.
National 5 exams cancelled to reduce the risk to Higher and Advanced Higher exams