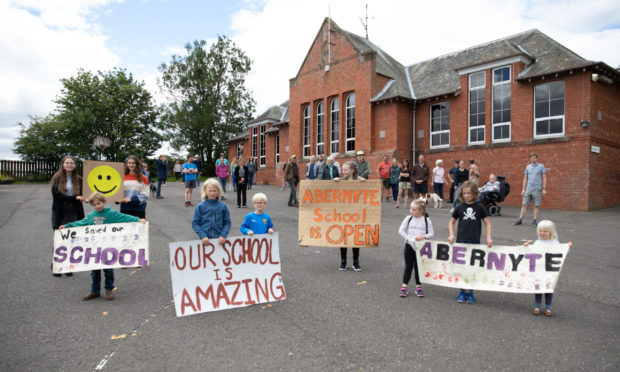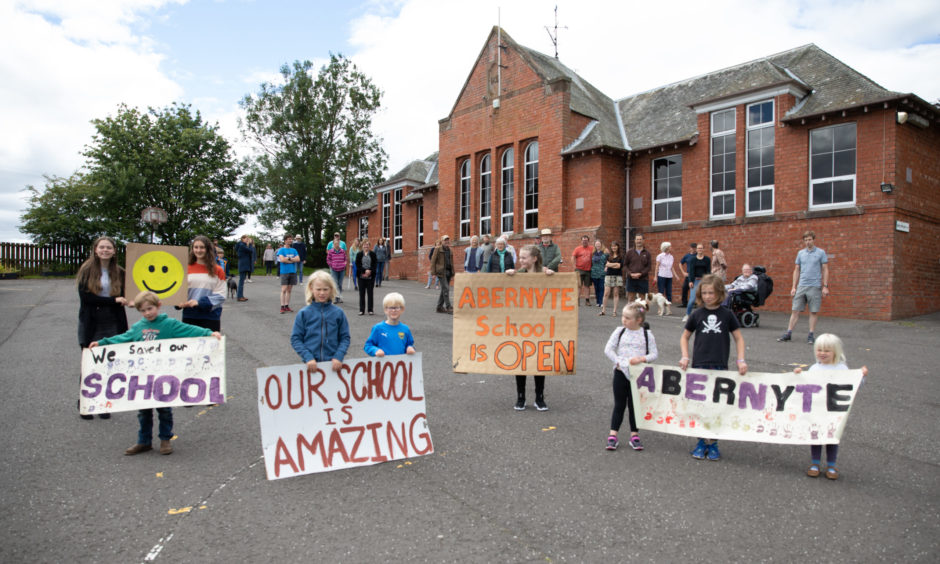 A plan of action to make a rural Perthshire school once at risk of closure sustainable could be decided this academic year, with an £800,000 nursery expansion currently on the table.
Abernyte Primary looked like its fate had been sealed last summer when councillors voted to shut down the Carse of Gowrie school.
But a Scottish Government call-in, which the local authority tried and failed to block in a £110,000 court battle, forced the council into keeping the school open and making it sustainable.
Council officers have recommended to elected members to grant them permission to complete an options appraisal which would be ready to vote on come May, ahead of a possible mandatory consultation.
Currently, education chiefs have whittled their ideas for how to achieve a long term future at Abernyte down to six options, and councillors are expected to vote to .
One way of boosting the school roll at Abernyte is thought to be the creation of a nursery, and an in-depth options appraisal, if approved, would predict the impact of both installing one in the existing building or building an adjacent facility.
Building a nursery in the school would reduce the capacity of the school from 44 youngsters to either 20 or 24 pupils, due to the fact that one of the two available classrooms would need to be used to create a nursery.
The estimated cost of this could be £230,000 based on the recent cost of
implementing similar nursery provision at other schools in Perthshire.
However, by investing more heavily and building a new nursery, the school capacity would not have to shrink, with the cost of constructing a new building estimated to be up to £800,000, or higher.
Reviewing the catchment area of the school would also be factored into any sustainability plans, however council officers say the must be mindful not to jeopardise the sustainability of any of the other rural schools that Abernyte's catchment area borders.
Should officers be shown the green light to proceed with their investigation, head teachers and parent councils would be contacted and consulted with before 2021.
Parents, staff and pupils at schools which could be affected would be approached early in the new year.